Parents of young children must always use caution when it comes to driving with their kids in their cars. Car seats are invaluable tools for any parent when it comes to keeping children safe on the road, and car seats are also a legal requirement for most young children. If you have kids in Colorado, it's essential to know the Colorado car seat laws for 2023. Following these laws not only keeps your children safe but also prevents tickets and other legal penalties.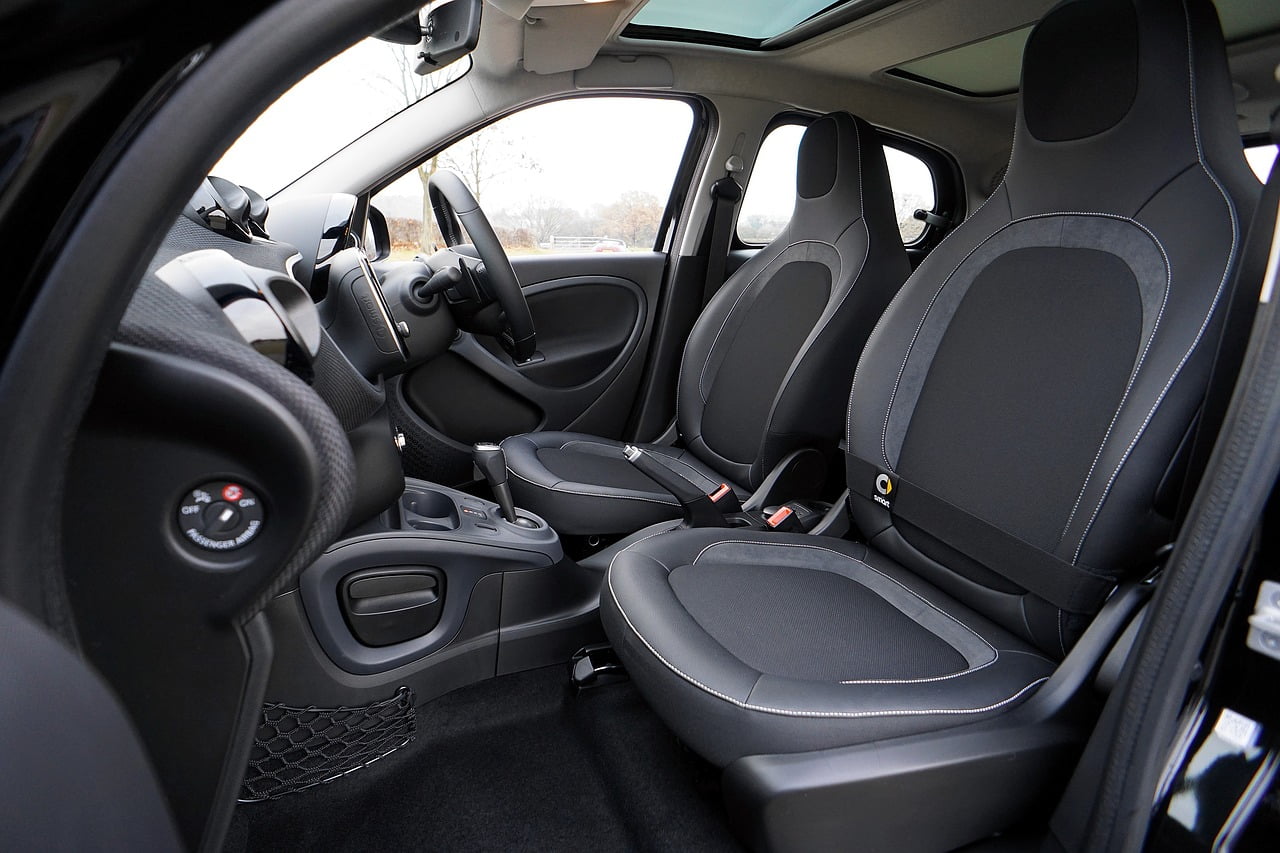 If you are pulled over by the police and they notice a violation of Colorado's car seat laws, you could face harsher penalties than you might expect. Review the following details of Colorado car seat laws for 2023 to ensure your vehicle is in full compliance.
Age and Size Requirements for Car Seats in Colorado
As a general rule, it is always best for children to ride in the back seats of vehicles. The back seat is the safest place to be in most crashes. However, the standard seatbelts in most vehicles are designed for adult-sized passengers. These seatbelts are unlikely to fit properly for small children, meaning they cannot provide the same level of protection as they would for adults in a collision. Car seats exist to fill this gap, ensuring small children have the best level of protection possible in the event of a car accident.
Colorado law enforces different standards for car seats based on the age and weight of a child. For example, infants under 12 months of age and weighing less than 20 pounds should ride in rear-facing car seats with five-point restraints. Children between the ages of one and four and weighing between 20 and 40 pounds may ride in the back seat in forward-facing car seats.
Children over the age of four should ride in the back seat in a booster seat until they are tall enough to pass the "5 Step Test," a check to ensure they are large enough to use the standard seatbelt comfortably and safely. These five steps include a few questions to determine whether a child still needs a booster seat:
Can the child sit all the way back against the vehicle's seat?
Do the child's knees bend at the end of the vehicle's seat?
Does the shoulder portion of the seatbelt cross between the child's neck and arm?
Does the lap portion of the seatbelt cross over the child's upper thighs?
Can the child stay seated in this position for the entire trip?
As long as you answered "yes" to all five of these questions, the child likely does not need to ride in a booster seat anymore.
It is important to remember that Colorado state law technically allows any child older than one year and weighing more than 20 pounds to ride in the front seat, but this is never recommended. Parents should use appropriately sized car seats for their children and transition them to using booster seats once they are big enough to do so safely and comfortably. Once a child passes the 5-Step Test, they no longer require the use of a booster seat, but they should still ride in the back seat whenever possible.
What to Do With a Car Seat After an Accident
Experiencing a car accident can be traumatic, and your car seat could potentially save your child's life. However, if you have had any car accident with your child in the car, you should plan to buy a new car seat as soon as possible. Even if their car seat appears undamaged from the accident, the car seat likely suffered strains and imperceptible fractures in the body of the car seat. This means it cannot function correctly in a subsequent accident. Dispose of the old car seat after an accident and purchase a new one that suits your child's size. As a rule, you should never buy a previously owned car seat if you cannot verify whether it was ever in an accident.
FAQs About Colorado Car Seat Law
What Are Colorado's Car Seat Laws?
The car seat laws of Colorado aim to limit the risk of children suffering injuries in car accidents. It's vital for parents to abide by these laws closely and to make careful decisions when upgrading their children to new car seats. Following Colorado's car seat laws for 2023 can not only reduce the risk of your child suffering an injury in an accident but also prevent you from incurring fines and other penalties.
When Can a Baby Ride Forward-Facing in the Car Seat in Colorado?
Technically, any child who is over one year of age and weighs more than 20 pounds is legally allowed to ride in a forward-facing car seat. However, very young children, especially toddlers, are safest when they ride in rear-facing car seats until they are too tall to sit comfortably in this position. Parents must use their best judgement to determine when they can transition their child from a rear-facing to a forward-facing car seat.
What Are the Height and Weight Requirements for a Booster Seat in Colorado?
Children can ride in booster seats when they are too large for forward-facing car seats but are not large enough to pass the 5-Step Test. Booster seats typically allow smaller passengers to use a vehicle's standard seatbelts comfortably and should be used until the child is tall enough to not need the booster seat anymore.
Can a Baby's Car Seat Be Used on the Front Seat in Colorado?
Technically, a baby over one year of age and over 20 pounds may have their car seat installed on the front passenger seat of a vehicle. However, this is very dangerous due to the vehicle's airbags. Whenever possible, parents should have their children's car seats installed in the back seat of the vehicle. Never place a rear-facing car seat in the front seat of a vehicle.
Experienced Denver Car Accident Attorneys
Following Colorado's car seat laws for 2023 is crucial for every parent. If you experience an accident that someone else caused, your car seat could potentially save your child's life or prevent them from suffering a catastrophic injury. If you need legal advice after a car accident someone else caused, contact an experienced Denver car accident attorney as soon as possible.