Centennial Personal Injury Attorney
Personal injuries are incidents where one party directly harms another party, causing physical injury, economic losses, or a combination of multiple damages. If you recently suffered any type of harm due to another party's actions, you need to consult a Centennial personal injury attorney. Your legal team can explain your options for legal recourse and help you understand what to expect as you pursue compensation.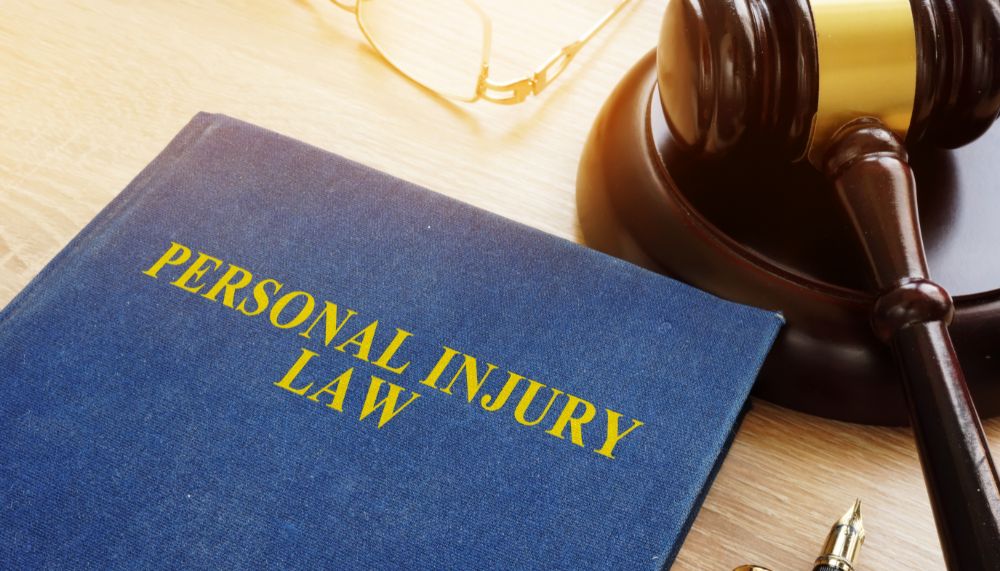 Experienced Personal Injury Representation in Centennial, CO
If another party has injured you, there is no reason to shoulder the cost of their actions yourself, and the right personal injury attorney can make recovery even easier than you might initially expect. Cheney, Galluzzi & Howard has an experienced team of attorneys with many successful cases behind us. In addition, we take time to learn as much as we can about every client, assessing the full scope of recovery options available to them and helping them make informed choices about these options.
Kinds of Personal Injury Claims Our Firm Handles
When you need legal counsel you can trust for a personal injury claim, select an attorney with provable experience with claims like yours successfully. The attorneys at Cheney, Galluzzi & Howard offer client-focused and comprehensive legal counsel in an extensive range of personal injury claims, including those arising from:
Car crashes, which are a top reported cause of accidental deaths and injuries throughout the country each year. Our firm can assist you with filing a claim against the at-fault driver, and if this is not enough to fully compensate your losses, we can help you build your personal injury suit and maximize your recovery.
Truck accidents, which not only cause greater damage than most standard vehicle accidents but also generate more complex legal disputes. It's possible for the truck driver and/or their employer to face liability for your damages, and the right attorney can make a tremendous difference in the outcome of this difficult type of personal injury case.
Dog bite claims. Dogs may be popular pets, but they can easily inflict severe harm unexpectedly. Colorado enforces the strict liability rule for dog bite claims, meaning the owner of a dog is fully responsible for the damage the pet causes, regardless of whether the dog has a known history of aggression.
Premises liability claims. If you suffered a personal injury on someone else's property because of their failure to address a foreseeable safety hazard, you could file a personal injury claim under the state's premises liability statutes.
Catastrophic injury claims, which entail injuries that cause permanent disabilities. If your recent personal injury has caused a long-term or permanent medical complication that interferes with your ability to work and/or live independently, you need a Centennial personal injury attorney capable of maximizing your recovery.
When you choose Cheney, Galluzzi & Howard to represent your personal injury claim, we will do everything we can to streamline the case as much as possible, shortening the time required for you to receive the compensation you rightfully deserve.
Claimable Damages in Colorado Personal Injury Accident Suits
Colorado law allows the plaintiff of a personal injury claim to recover the full amount of economic losses the defendant caused. In most personal injury cases, these economic damages are likely to include:
Medical expenses. Most personal injury claims filed in Centennial pertain to physical injuries. Therefore, the defendant who caused your personal injury is liable for the cost of any medical care you require to recover. This includes not only immediate medical expenses following the accident but also long-term damages if you need ongoing treatment to fully recover.
Lost income. A plaintiff could be unable to work for an extended time because of the defendant's actions. In this situation, the plaintiff can seek repayment of all the income they were unable to earn because of the injury. This applies to lost future income as well if the plaintiff is left with diminished earning capacity because of their injury.
Property damage. If the defendant's actions harmed your vehicle, your home, or resulted in any other property losses, you can include these as economic damages in your personal injury case.
When you have an experienced Centennial personal injury attorney representing you, you are far more likely to secure maximum compensation for your economic damages than you would be on your own. Additionally, your attorney can assist you in recovering pain and suffering compensation. State law limits pain and suffering to $250,000 in most personal injury claims. However, the cap can increase to $500,000 with clear and convincing evidence of liability. Your attorney will know how to make a compelling argument to maximize this aspect of your recovery.
What to Expect in Your Personal Injury Case
You have a limited time in which to file your civil claim for damages after another party has injured you. The statute of limitations for most personal injury cases is two years, starting on the date the injury occurred. Therefore, to have the best chance of winning your case and maximizing your case award, it's best to consult an experienced Centennial personal injury attorney as soon as possible after the incident.
The attorneys at Cheney, Galluzzi & Howard offer personalized legal counsel to every personal injury client we represent. We take the time required to get to know our clients, learning their stories and the impact their personal injury has had on their life. We know that no two cases are exactly alike, so we develop individualized strategies that meet each client's needs and goals. Whether you must prove fault for your personal injury through physical evidence, witness testimony, or a combination of multiple forms of evidence, we can help. We also have an extensive network of professional contacts who may be able to provide expert witnesses to support your claim.
Our firm can provide the representation you need during personal injury claim settlement, but if settlement is not an option and your case must proceed to trial, then we are able to provide the litigation support you need in this challenging situation. Ultimately, there is no way to ever predict the outcome of any personal injury case, but the right attorney on your side allows you to approach the situation with peace of mind.
Personal Injury Attorney FAQs
Q: How Are Most Personal Injury Claims Resolved?
A: The vast majority of personal injury cases filed in the US are settled outside of court. As long as the parties involved are willing to negotiate, the settlement process offers them an easier and more affordable alternative to litigation. However, if the parties cannot reach a mutually acceptable solution, the case must be resolved at trial.
Q: How Much Is My Personal Injury Case Worth in Centennial?
A: It's understandable to wonder how much compensation you could obtain if you succeed with a personal injury claim. State law enables you to seek full repayment of your economic damages like property losses, medical expenses, and lost income. This includes future damages likely to result from the event in question. Additionally, you can claim pain and suffering compensation, but state law restricts how much you can receive for your non-economic damages.
Q: How Much Do Centennial Personal Injury Attorneys Cost to Hire?
A: The attorneys at Cheney, Galluzzi & Howard take personal injury cases on a contingency fee basis. This means that we take no upfront fees, nor do we charge any ongoing fees for your case. Instead, you only pay a legal fee once we win a settlement on your behalf, and the contingency fee is a percentage of your total case award. This ensures you can have the legal counsel you need when you need it most, regardless of your ability to pay.
Q: What Happens if I'm Partially at Fault for My Personal Injury?
A: The state enforces a 50% modified comparative negligence law that can apply to any personal injury case in which the plaintiff is partially responsible for the damages in question. As long as the plaintiff is less than 50% at fault, they can still claim compensation from the defendant, but they lose a percentage of their case award equal to their fault percentage. For example, if you are found 20% at fault for your personal injury, you lose 20% of the compensation you claim from the defendant.
Q: Is It Worth It to Hire a Centennial Personal Injury Attorney?
A: An experienced legal team can make a tremendous difference in the outcome of your impending personal injury claim in Centennial, CO. While you may have a firm understanding of the damages you suffered, you would face a host of complex legal challenges while also struggling with your medical treatment if you tried to handle the case on your own. Alternatively, you can have an experienced Centennial personal injury attorney represent you so you can focus on your recovery.
The attorneys at Cheney, Galluzzi & Howard have the skill and experience to guide our clients through the most challenging personal injury cases. We know the difficulties victims often face in seeking compensation for the damages they have suffered, and we have the resources necessary to handle the most complex cases. Contact our firm today to schedule a free consultation with a Centennial personal injury attorney you can trust with your recovery.