Slip and Fall Attorney Denver, Colorado
When most people hear the term "slip and fall," they may assume that this is a relatively minor accident. However, many slip and fall accidents result in devastating injuries for the victim, including broken bones, spinal injuries, and other catastrophic medical issues. If you or a loved one recently suffered an injury while legally visiting someone else's property, you may have grounds for a personal injury claim under Colorado's premises liability laws.
Cheney Galluzzi & Howard is a team of experienced Denver premises liability attorneys who can provide the detail-oriented legal guidance you need to navigate any personal injury claim successfully. Throughout the years of our firm's operation, we have successfully assisted many clients throughout the Denver, CO area with a wide range of personal injury claims, including those that fall under the purview of premises liability law.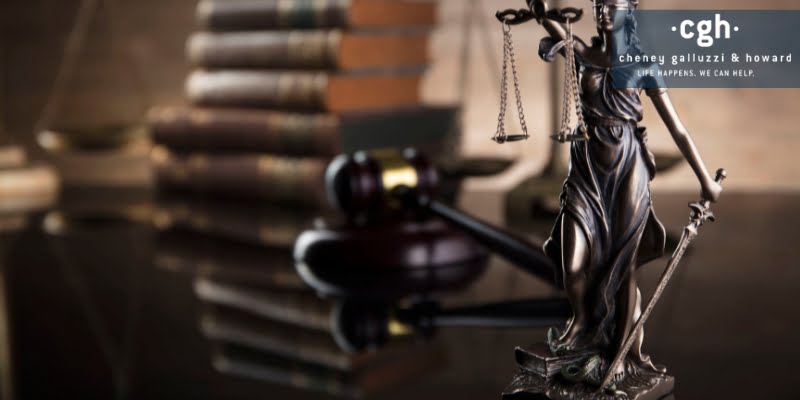 Why Should I Hire a Slip and Fall Accident Attorney in Denver, CO?
Consider your decision to hire legal counsel as a valuable investment in your recovery. Attempting to navigate any civil claim without an attorney is incredibly challenging for anyone who has no formal legal experience or training, but this kind of ordeal becomes even more difficult when you are recovering from painful injuries. Hiring the right attorney to represent you means that you can rest and focus on your recovery with peace of mind knowing your case is in trustworthy hands.
Your Denver Slip and Fall attorney can handle all the procedural requirements of your case and ensure you meet all necessary court filing deadlines. They can provide timely updates about your case's progress and prepare you for each stage of your case proceedings. Additionally, they are likely to uncover channels of compensation you may not have known to consider on your own. Your attorney can not only increase your chance of success with your claim, but also secure much more compensation than you would have been able to secure without legal counsel.
Property Owner Liability
Every private property owner owes a duty of care to lawful visitors. "Lawful" visitors is an important distinction in premises liability law as private property owners in Colorado have no duty of care to trespassers. If someone illegally enters another person's property and suffers an injury, they have no claim against the property owner because they had neither express nor implied permission to enter the property. Property owners do, however, owe a duty of care to people they invite to their properties for their own purposes, such as friends and relatives, and licensees who have implied permission to enter for their own purposes, such as mail carriers and utility workers.
To prevent visitors from suffering injuries, property owners are legally obligated to identify and promptly address known safety and maintenance issues. If they discover any safety hazard that may pose an injury risk to lawful visitors, they must fix the issue, post some type of visible warning, or verbally warn visitors of the safety issue if they are likely to encounter it while on the property. Such hazards include but are not limited to ice and snow on parking lots, improperly maintained staircases, loose flooring, or debris in walkways.
If a lawful visitor suffers an injury while visiting someone else's property, the legal concept of "foreseeability" comes into play to determine whether the property owner should have reasonably been expected to know about and address the safety issue that caused the injury. When a premises liability claim goes to court, the judge may need to determine whether the safety issue in question was a foreseeable hazard and whether another reasonable person in the property owner's position would have acted accordingly to address it.
Slip and Fall Claim Damages
It's possible for a slip and fall accident to result in serious injuries to the victim, including:
Broken bones.Some fractures might heal completely with proper treatment, while others may require more extensive or long-term medical care. Some broken bones result in permanent damage to nerves and the victim's range of motion.
Traumatic brain injuries. These are some of the most severe injuries anyone can suffer. Brain injuries are not only dangerous but also unpredictable. It often takes months or even years before the full effects of a traumatic brain injury are fully recognizable, and some of these injuries can be life-threatening without immediate emergency treatment.
Spinal cord injuries. Falling and sustaining a spinal injury can be a life-changing experience. The spinal cord cannot heal itself, so any injury is permanent with the potential for causing lost functionality, diminished sensation, or even paralysis.
Facial injuries. A slip and fall can easily cause devastating injuries to the face and teeth, some of which may be permanently scarring and significantly reducethe victim's quality of life.
These are just a few examples of the injuries that may result from a slip and fall. A Denver premises liability lawyer can be your best asset if you want to maximize your recovery after suffering an injury due to a property owner's negligence.
Your Denver premises liability attorney can potentially help you secure compensation for economic damages, including medical expenses incurred for treatment of your injuries and any lost income due to your inability to work after your accident. Additionally, Colorado law allows personal injury plaintiffs to claim compensation for pain and suffering. Your Denver premises liability lawyer will help you calculate an appropriate amount within the limits assigned by Colorado state law based on the severity of your injuries and the likelihood that you will experience long-term medical complications.
Top Slip & Fall Accident Attorneys in Denver, CO
Floors and sidewalks can become an accident waiting to happen due to ice, spills, loose carpeting and other conditions. While not all unsafe conditions can be corrected immediately, property owners have a responsibility to warn guests of unsafe conditions, to clear away ice and snow, and to clean up spills and debris to prevent injuries to guests.
At Cheney Galluzzi & Howard, we stand up for people who have been injured in slip-and-fall and other accidents caused by negligent property owners in Denver and surrounding Colorado communities. The insurance companies will do everything in their power to avoid providing you with the compensation you need, so it's crucial to have our experienced personal injury lawyers pursuing your interests.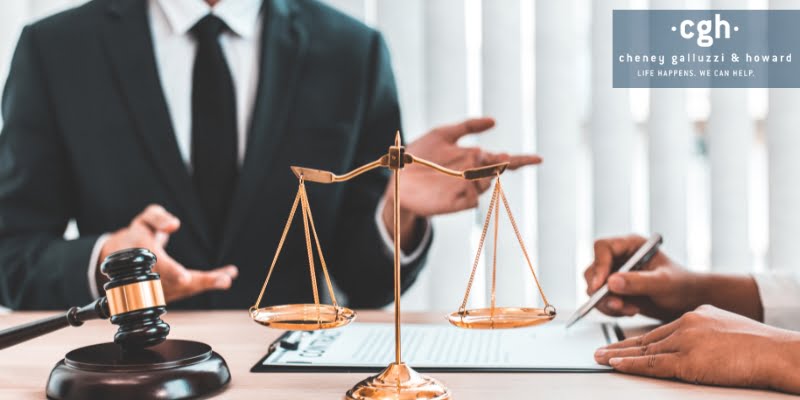 Full Compensation For Slip-And-Fall Accident Victims
Our team has proven our ability to achieve results in premises liability accidents. We take on the insurance companies to obtain the financial resources our clients are entitled to for damages such as medical expenses, pain and suffering, lost earnings, and more.
We represent people who have suffered serious injuries in slip-and-fall accidents, including those accidents resulting from:
Ice and snow on sidewalks, parking lots, steps
Wet floors in grocery stores and retail centers
Inadequate maintenance of stairs and railings
Loose carpeting by store entrances
Debris in walking areas of stores and businesses
No Fees Unless We Win Your Slip-And-Fall Case
You have enough on your plate as it is; you don't need to add worrying about legal fees. At Cheney Galluzzi & Howard, our lawyers work on a contingency basis for our slip-and-fall claims. This means you will pay no legal fees unless we obtain a settlement or jury award for you.
Unsure about whether you have a claim to pursue? We offer a free consultation where we will discuss your case with you to determine your legal rights and decide whether a legal claim is warranted. Call 303-209-9395 today to arrange your free consultation with an experienced personal injury lawyer from our firm.
Find Legal Counsel Now
Colorado imposes a two-year statute of limitations on personal injury claims. While this may sound like plenty of time to file your lawsuit, it can pass by faster than you may expect. The full scope of your damages may not be immediately calculable, andit can take a while to gather the evidence you need to hold the defendant accountable for their negligence. The sooner you connect with a Denver premises liability lawyer after the accident, the better your chances of succeeding with your claim and obtaining the maximum compensation.
Cheney Galluzzi & Howard is ready to assist you with your premises liability claim in Denver, CO. We have successfully represented many past clients in similar cases and can apply this experience to your case. Contact us today to schedule your consultation with a Denver premises liability attorney.