Denver Pedestrian Accident Attorney
Pedestrians are incredibly vulnerable when walking near traffic. Even when they are careful of their surroundings, there is simply no way to predict the actions of nearby drivers. When a motor vehicle driver hits a pedestrian, the victim is likely to sustain severe injuries, some of which may be catastrophic and cause lifelong medical complications. Other injuries are fatal. If you or a loved one recently suffered injuries in a Denver, CO pedestrian accident, it is crucial to understand the value of having an experienced Denver pedestrian accident attorney on your side.
The right attorney can help you hold the driver who hit you accountable for your damages, and they can also help you secure fair compensation for those damages. Cheney Galluzzi & Howard are a team of experienced and compassionate personal injury attorneys providing client-focused legal representation to injured pedestrians in the Denver, CO area. We can review the details of your recent claim and guide you through the personal injury claim proceedings necessary for securing compensation for your losses.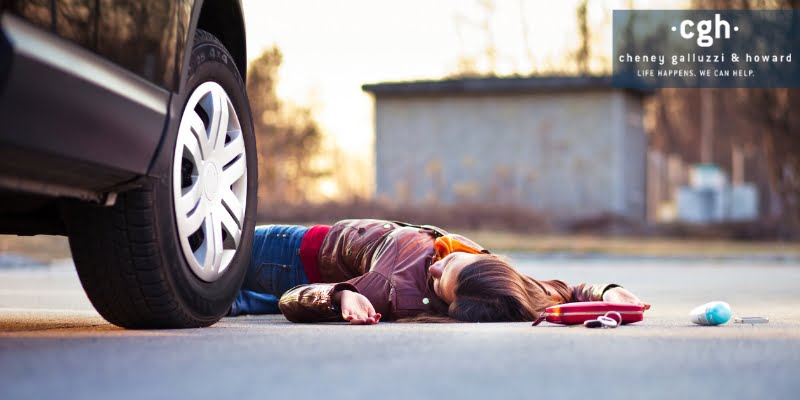 Why Should I Hire a Denver Pedestrian Accident Lawyer?
When a driver hits a pedestrian, the fault for the incident always rests with the driver. While it's possible for the pedestrian to absorb some partial fault if they were jaywalking or otherwise contributed to causing the accident, drivers always have a higher duty of care than pedestrians when it comes to preventing accidents. It's for this reason that some injured victims make the mistake of assuming they can easily manage their own civil claim against the drivers who hit them. Unfortunately, navigating any personal injury claim is much more complex than most people realize.
If you were to attempt to file and manage your own pedestrian accident claim, you would need to do so while also managing the aftermath of your accident. A pedestrian accident can easily cause life-changing injuries, some of which result in permanent disability. A victim's substantial medical expenses and inability to work can easily create a dire financial situation for them and their family. Thiscompels some victims to accept lowball settlement offers out of desperation. Other victimsmay make mistakes that significantly delay their case proceedings, or even have their claims thrown out of court.
Hiring a Denver pedestrian accident lawyer to represent you means you can rest assured while you recover that your case is in capable hands. Your attorneys will handle the procedural requirements of your case and keep you informed about the latest proceedings. They are also more likely to be able to maximize your compensation to the fullest extent possible under Colorado law, whereas the average person would likely overlook various avenues of compensation they did not know were available to them.
How Do Pedestrian Accidents Happen in Denver, Colorado?
Pedestrian accidents most commonly occur in intersections. When drivers turn without looking, fail to stop for stop signs, exceed the speed limit, or commit other moving violations, they could easily hit a pedestrian crossing the street. Pedestrian accidents can also occur if a driver swerves off of the road or drives under the influence of alcohol or drugs. If you are unsure whether you have grounds for a pedestrian accident claim, it's necessary to examine how your accident occurred to determine whether it was foreseeable and preventable and whether the driver who hit you was negligent in some way that directly caused the incident.
It's important to note that if a pedestrian does anything to contribute to causing a pedestrian accident, Colorado's modified comparative negligence law comes into play. For example, if the plaintiff was jaywalking when they were hit by the defendant, the defendant is likely to assert comparative negligence. The judge overseeing the case would assign the plaintiff a fault percentage based on the plaintiff's level of contribution toward causing the accident. Under a modified comparative negligence rule, the plaintiff cannot recover damages if their fault is determined to be equal to or greater than that of the defendant. If the plaintiff has a fault percentage less than 50%, they can still recover damages, but they lose a percentage of their case award equal to their fault percentage.
Damages and Compensation for a Pedestrian Accident Claim
A pedestrian hit by a car is likely to suffer severe injuries, including broken bones, traumatic brain injuries, spinal injuries, and more. It's common for pedestrian accident victims to suffer multiple injuries from these incidents, many of which result in permanent disabilities and medical complications that negatively impact victims' lives in many ways.
A plaintiff in a pedestrian accident claim has the right to recover compensation for all medical expenses they incur from the incident. They can also claim lost income if they are unable to work due to their injuries. If a plaintiff is left permanently disabled from their accident and cannot return to work at all in the future, their attorney can help them recover compensation for the income they would have reasonably expected to earn in the future.
Additionally, Colorado law allows personal injury plaintiffs to recover compensation for pain and suffering. A Denver pedestrian accident attorney can provide a detailed explanation of their client's injuries and the long-term medical complications they are likely to experience from them. An attorney may also consult expert witnesses who can explain the plaintiff's experiences to the court in an understandable way. The amount received in pain and suffering compensation must fall within the limits assigned by Colorado state law and typically hinges on the severity of the plaintiff's experience and the likelihood that they will have long-term complications from the accident.
Helping Those Injured In Pedestrian Accidents
Colorado is an outdoor-friendly state. Many of us who live here love being outside. That can mean hiking, biking or just taking a walk around the park. Most of the time, this is a harmless activity with plenty of benefits. Pedestrians generally co-exist peacefully with cars, trucks and other vehicles. Accidents involving pedestrians, however, do happen.
Because pedestrians are so vulnerable compared to vehicles like cars or trucks, the injuries resulting from a collision can be extremely severe. We want you to be safe, but if you need an attorney who will fight for you from day one, our attorneys are ready.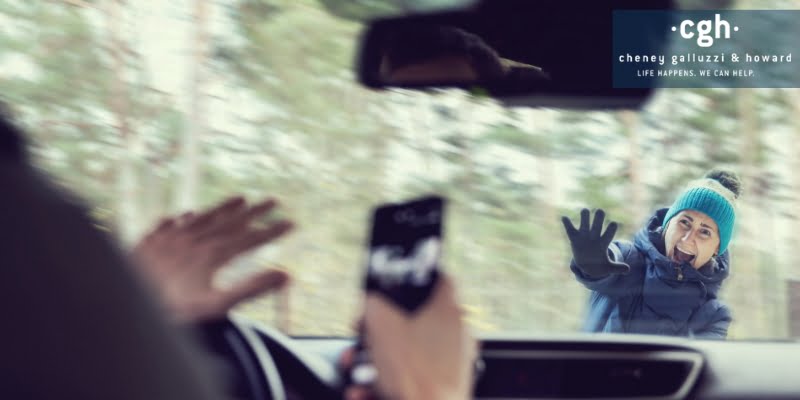 Legal Counsel For Fatal Accident Claims
Tragically, some accidents involving pedestrians result in fatal injuries. In these cases, we can help surviving family members pursue a wrongful death claim on a loved one's behalf. We understand that there is no amount of compensation that will make up for your loss. However, we can help send a message that negligent acts will not be tolerated.
Struck By A Vehicle? Contact Us For A Free Consultation.
If you or a loved one has suffered serious injuries as the result of a pedestrian accident, you may be entitled to financial compensation. Call our law office in Denver at 303-209-9395. You may also contact us online and we will respond to your inquiry promptly.
Find Legal Counsel for Your Pedestrian Accident Claim
Any personal injury claim has the potential to evolve into a complex litigation battle. While the majority of civil claims settle outside of court, it is crucial to have legal counsel on your side that can represent you in the courtroom if necessary. When you choose Cheney Galluzzi & Howard as your Denver pedestrian accident attorneys, we can carefully examine the details of your claim to help you maximize your compensation and do everything we can to expedite your case as much as possible.
If you are ready to discuss your legal options after a pedestrian accident in the Denver, CO area, contact Cheney Galluzzi & Howard today to schedule a consultation with our team.