Westminster Personal Injury Attorney
"Personal injury" is a legal term that defines any incident in which one party's actions result in harm to another party. Intentionally hurting another person typically qualifies for criminal prosecution, and the at-fault party will be liable for any civil damages they caused to the victim. However, most personal injury cases filed in Colorado result from acts of negligence or failure to use reasonable care. It's important to know that even if you do not intend to cause harm to someone else or if you make an honest mistake, you still face liability for the damage you cause others in Westminster, CO.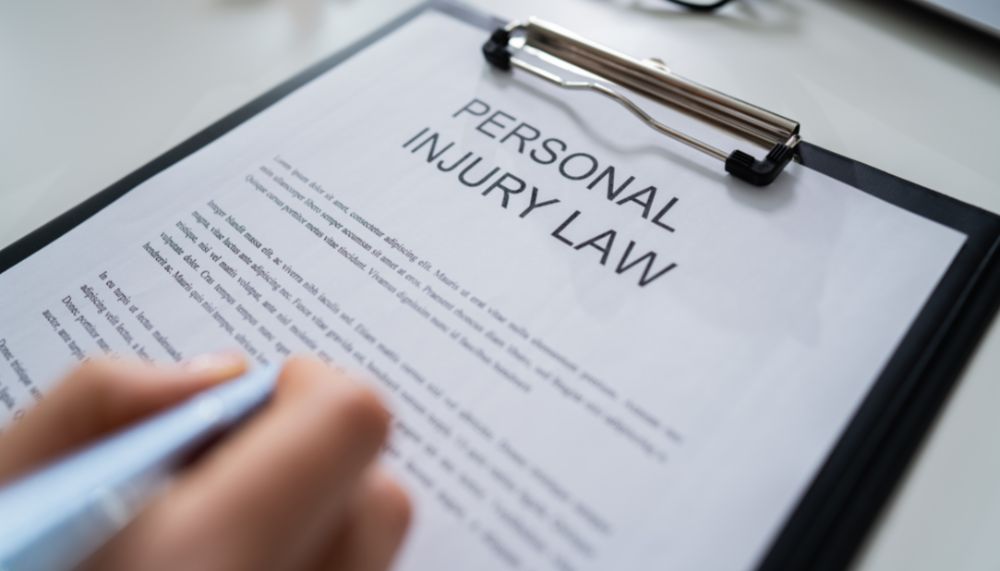 Experienced and Compassionate Personal Injury Counsel in Westminster
If you or a family member has been harmed by the actions of any other party, a Westminster personal injury attorney is the best asset to have on your side as you determine the best path to recovering your losses. The attorneys with Cheney, Galluzzi & Howard can provide ongoing legal guidance throughout every stage of your personal injury case, from compiling the evidence you need to prove the defendant's liability to resolve the claim through settlement negotiations or litigation. We have a diverse professional record of personal injury cases resolved on behalf of clients in Westminster and surrounding areas, and we are ready to leverage this experience on your behalf.
How to Begin a Personal Injury Case in Westminster, CO
The core of a personal injury case is proving that a defendant directly caused damage to you or a loved one. It's possible for a personal injury claim to revolve around an act of negligence or an act of intentional misconduct. In either case, the plaintiff must prove that the defendant is directly responsible for the damages listed in the claim. Filing a personal injury claim is a relatively straightforward process, requiring the plaintiff to submit a complaint to the local civil courthouse. The court reviews the complaint and, if the plaintiff has met all procedural requirements, issues the appropriate paperwork to the defendant or defendants listed in the complaint.
At this point, the case may proceed in two possible directions. First, the defendant may acknowledge their responsibility for the damages listed in the claim and agree to negotiate a settlement with the plaintiff. This option is usually beneficial for both parties if they are willing to compromise. The defendant can settle the matter quickly and minimize their legal expenses, and the plaintiff can secure compensation more quickly than a trial would allow. The other possibility is for the defendant to deny liability or refuse to settle, and this will lead to a civil court case. Litigation will take much longer to resolve, and the outcome rests entirely in the hands of the judge overseeing the case.
Establishing Fault for Personal Injuries
Before a plaintiff can recover any compensation for their damages, they must first identify the party or parties responsible for causing their damages. When a personal injury results from negligence, the plaintiff must prove that the defendant owed a duty of care, failed to uphold that duty of care, and directly caused the plaintiff's claimed damages. If a personal injury resulted from an act of intentional misconduct or willful desire to do harm, the defendant would likely face criminal charges from the state in addition to the plaintiff's civil claim.
Your Westminster personal injury attorney will be invaluable for gathering the evidence necessary for proving liability. Depending on the nature of your personal injury, this process could entail various elements. The attorneys with Cheney, Galluzzi & Howard have helped clients resolve all types of personal injury claims, including:
Motor vehicle accidents. If a driver is negligent behind the wheel in any way, they put themselves and others at grave risk. Distracted driving, speeding, moving violations, and driving under the influence (DUI) of alcohol or drugs are a few of the most commonly reported causes of vehicle accidents in the Westminster area that generate personal injury claims.
Premises liability claims. Property owners have a legal responsibility to address any and all safety hazards they encounter on their properties. If a property owner knows of a foreseeable safety issue, they are required to fix the problem immediately, or at least warn lawful guests and visitors about it if they are likely to encounter it while visiting the property. Failure to do so can lead to a slip and fall or other injury, and the property owner would be liable for the victim's resulting damages. It's important to note that property owners are not liable for damages an intruder or trespasser suffers since they do not have permission to visit the property.
Dog bite claims. Dogs are very popular pets throughout the United States, and most people are fortunate to only have positive experiences with dogs. However, dogs are capable of inflicting severe or even fatal injuries, sometimes without any warning. Colorado's strict liability rule for dog bites means that a dog owner is fully liable for any and all damages their pet causes, regardless of whether the dog has injured anyone in the past.
Our firm has assisted past clients with many other personal injury claims in Westminster, CO as well, including those involving multiple defendants, difficult insurance issues, and catastrophic damages. Our goal in every personal injury case we take is to guide our clients through their civil court proceedings as efficiently as possible, helping them reach the best resolutions attainable under the state's personal injury statutes.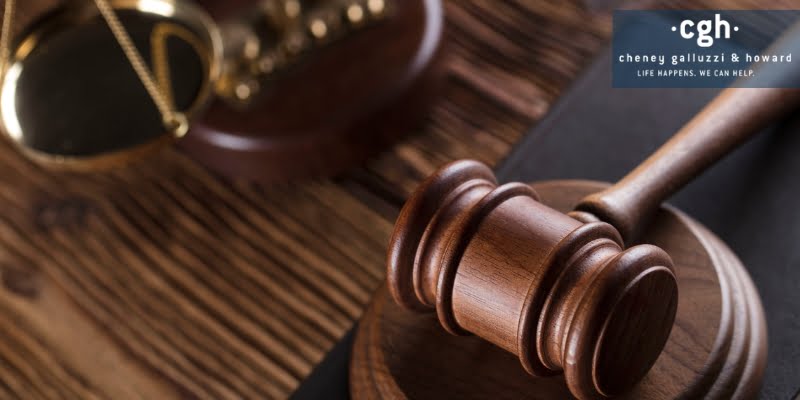 Assessing Your Damages
State law permits you to seek full repayment of any and all losses you suffer because of another party's actions. Personal injury plaintiffs may seek compensation for economic and non-economic damages. Economic damages are the financial losses you can directly trace to the defendant's actions, and these are typically easy to prove with the right documentation. For example, you have the right to seek compensation for both immediate and future medical expenses related to your injury. Your Westminster personal injury attorney can assist you in gathering all of the medical treatment records you require to prove the full scope of medical expenses you can include in your claim.
Economic damages in your personal injury case are likely to include immediate and future medical expenses, lost wages, and lost future income if the injury has diminished your future earning potential. If the defendant damaged or destroyed your personal property in any way, you could hold them accountable for repair or replacement costs.
Non-economic damages are more ambiguous, and many plaintiffs struggle to determine the best way to assess this aspect of a civil case. State law limits non-economic damages in most personal injury cases, but this could still form a substantial portion of your total recovery depending on the scope and severity of your injury. If you want the best chance of maximizing the pain and suffering compensation you win from your case, it is crucial to connect with a reliable Westminster personal injury attorney as quickly as possible after your injury so they can assist you in building the strongest case possible.
What to Expect From Westminster Personal Injury Attorneys
The right legal counsel is an invaluable asset for any type of personal injury case in Westminster. Instead of attempting to manage medical treatment, household obligations, a job, and a civil suit all at once on your own, you can recover with peace of mind when you have an experienced Westminster personal injury attorney handling your claim. When you choose Cheney, Galluzzi & Howard to represent you, our team will carefully review all aspects of your case and get to work immediately constructing the foundation of your claim.
Your personal injury case could be worth far more than you initially expected, and it's possible to resolve the matter quickly with the right legal team handling your case. Our firm has extensive professional resources we can leverage on your behalf, such as a network of local expert witnesses who may be able to strengthen areas of your claim and clarify complex details of the incident that caused your injury. We develop individually tailored legal strategies for every client, helping them overcome the challenges they face as they seek compensation for their damages.
The attorneys with Cheney, Galluzzi & Howard will carefully examine the incident that caused your damage, exploring the full scope of economic effects the situation has had for you and your family. When it comes to assessing future damages, we strive for maximum client recovery, and this includes clearly establishing both immediate and anticipated future economic losses. We know that your personal injury was likely a painful and traumatic ordeal, and while state law limits the pain and suffering compensation available to most personal injury plaintiffs, we will seek to maximize this aspect of your case award as well.
FAQs
Q: How Long Do I Have to File a Personal Injury Claim in Westminster?
A: The statute of limitations is the legal time limit for filing a civil suit, and this time limit begins on the date damages occur. In Colorado, the plaintiff in a personal injury case has two years from the date an injury occurs to file their claim. This statute is flexible in some cases, such as in the event a defendant flees the scene or engages in any type of fraud to conceal their actions. It is also possible for some personal injuries to take time to manifest noticeable symptoms, in which case the statute of limitations begins on the date of discovery of harm.
Q: How Are Pain and Suffering Calculated in Colorado?
A: State law limits pain and suffering compensation in most personal injury cases to $250,000, increased to $500,000 when a plaintiff produces clear and convincing evidence of liability. The amount claimed should reflect the severity of the plaintiff's economic losses and any long-term or permanent damage they suffered. An attorney is likely to multiply their client's economic damages by a factor reflective of the severity of their condition, or they may seek a per diem pain and suffering compensation arrangement when their client is expected to fully recover in the near future.
Q: What Happens When a Plaintiff Shares Fault for a Personal Injury?
A: The state enforces a type of modified comparative negligence law, which means that a plaintiff can file a suit to recover damages even if they share liability for causing those damages. If the plaintiff is found partially at fault, they will have a fault percentage assigned to them, and they lose this percentage of their case award. If their fault percentage is less than 50%, they may proceed with their civil suit. Any fault above 50% would disqualify the plaintiff from pursuing compensation under the modified comparative negligence law.
Q: How Long Does a Personal Injury Case Take to Resolve?
A: The time your case will take to complete depends largely upon whether the defendant accepts responsibility for causing your injury and agrees to a settlement. An experienced Westminster personal injury attorney can potentially help their client settle their claim in a matter of weeks, but if the case must be resolved in court, litigation is far more time-consuming. Our team can provide you with an estimate of your case's likely timetable and explain the variables that may increase or decrease the time required to reach a conclusion.
Q: How Much Does a Westminster Personal Injury Attorney Cost to Hire?
A: The attorneys with Cheney, Galluzzi & Howard accept personal injury cases on a contingency fee basis. Our client pays no upfront legal fees to hire our firm, no ongoing legal costs throughout the duration of their case, and does not owe our firm any fee at all if we cannot secure compensation for their damages. Once we win a case, the client only parts with a percentage of their final case award. This ensures that they keep the bulk of their case award, and there is no risk to hiring legal counsel.
The attorneys with Cheney, Galluzzi & Howard strive to provide peace of mind and reassurance to every client we represent. Our team has assisted many clients in Westminster and surrounding communities with a wide range of personal injury cases, and we have the experience necessary for providing completely client-focused legal counsel in a wide range of cases. If you are ready to explore your options for legal recourse after another party has injured you, contact us today to schedule your free consultation with a Westminster personal injury attorney.