Rideshare Accident Attorney Denver, Colorado
Rideshare services like Uber and Lyft have become incredibly popular over the past several years, offering Colorado residents an accessible alternative to conventional taxi services and public transportation. Rideshare app users can summon drivers in a short time from virtually anywhere in the Denver area, and the price of their ride depends on current demand and travel distance. Rideshare drivers make extra cash for their services and set their own hours, which has led rideshare driving to become a popular and convenient side job for many Americans.
While a rideshare can seem like an easy alternative to driving yourself or paying for a taxi, you face the same risks inside of a rideshare driver's vehicle as you would in any other. Additionally, there is the added risk of not knowing how much you can trust the rideshare driver's capabilities. If an accident occurs, liability may not be immediately clear, and rideshare accidents often generate very complex insurance claims.
Cheney Galluzzi & Howard can provide the legal guidance you need after suffering injuries in a rideshare accident. When you choose our Denver rideshare accident attorneys, we can help you explore all your options for securing compensation for your damages. Rideshare companies like Uber and Lyft must have insurance coverage, but their coverage is very strict in terms of how and when it applies. Our team can help you effectively navigate insurance-related issues and guide you through the steps for recovery after a rideshare accident.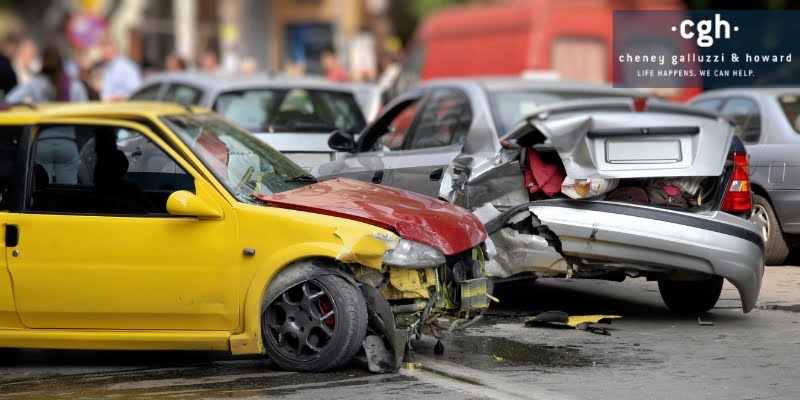 Why Do I Need a Lawyer for a Rideshare Accident in Denver, CO?
After any motor vehicle accident in Denver, filing an insurance claim is typically the first step toward recovery. However, even if the fault for your accident is clear, dealing with insurance companies is rarely easy or straightforward. Although insurers have a legal obligation to process claims in good faith, they generally look for any justifications they can find to reduce or deny claims. Obtaining representation from an experienced Denver rideshare accident lawyer is one of the best ways you can reduce the chance of experiencing pushback from the rideshare company's insurance carrier.
Both Uber and Lyft offer expansive insurance coverage when their drivers cause accidents, and if another driver caused your rideshare accident you could file a claim against their auto insurance policy. However, insurance may not be enough to fully cover your damages. You may need to take additional legal action if you need additional compensation after a rideshare accident, and a Denver rideshare accident attorney is invaluable in this situation.
Some people refrain from hiring legal counsel when they need it most because they assume that they cannot afford legal fees. While hiring an attorney can be expensive, the alternative is much riskier. If you attempt to handle your rideshare accident claim on your own, you will need to do so while managing your injuries and the other effects of the incident. This means confronting insurance companies, completing complex paperwork, filing court proceedings, meeting court deadlines, and performing extensive fact-finding to determine the full scope of your damages. Ultimately, hiring an experienced attorney makes this process much easier. You can rest and focus on your recovery while your legal team handles your case on your behalf.
Insurance Claims to Rideshare Companies
Both Uber and Lyft offer insurance protection to their drivers and passengers, but this coverage fluctuates based on when and how a rideshare accident occurs. For example, if a rideshare driver has an accident while they are not logged into their Driver app, their own personal auto insurance coverage would apply. If they are marked as available in their Driver app but have not yet accepted a ride, both Uber and Lyft provide standard insurance coverage comparable to the minimum requirements for all drivers in Colorado, which provides liability coverage for bodily injury and property damage.
Uber and Lyft offer their most inclusive insurance coverage when a rideshare driver has an accident while on their way to pick up a passenger or while transporting a passenger to their destination. The highest tier of insurance coverage from Uber and Lyft provides up to $1 million in compensation for injuries resulting from an accident the rideshare accident causes. This coverage can also apply when the at-fault driver does not have auto insurance, functioning as underinsured/uninsured motorist coverage in these situations.
How Your Attorney Can Help You Recover Compensation
While the insurance coverage offered by the leading rideshare companies may seem sufficient to cover your damages after an accident, many rideshare accident victims face incredible difficulty in securing fair compensation for their losses after these incidents. Hiring a Denver rideshare accident lawyer to represent you can make the recovery process much easier in several ways, such as:
Explaining personal injury law and clarifying any liability questions you may have after your accident.
Gathering evidence and witness testimonyto show exactly how the accident occurred.
Navigating your insurance claim process, whether it involves a claim against a rideshare company's insurance policy or a third-party driver's personal auto insurance policy.
Guiding you through the personal injury claim process if insurance is not enough to fully cover your damages and helping you hold the at-fault driver accountable for the full range of your damages.
A rideshare accident can easily result in devastating injuries, which in turn incur expensive medical bills and prevent the victim from working for an extended time, resulting in lost income. These economic issues can easily snowball into a very difficult situation for the injured plaintiff. Cheney Galluzzi & Howard have years of experience guiding clients through some of the most difficult insurance claims and personal injury cases in the Denver, CO area. We know how to deal with large insurance companies on our client's behalf and can represent you through every stage of a personal injury claim with confidence.
If you have suffered injuries in a rideshare accident, we can help. Once you are ready to exercise your legal rights and speak with an experienced Denver rideshare accident lawyer about your situation, contact Cheney Galluzzi & Howard to schedule a consultation with our team.
What Happens After A Rideshare Accident in Denver, CO?
Rideshare apps have become a way of the future. Whether you are heading to a friend's house or running some errands, most of us don't think twice about using Uber or Lyft.
Just like us, though, these drivers are susceptible to accidents. When that happens, Cheney Galluzzi & Howard, LLC, can help. We have worked with clients throughout Colorado who need help navigating the legal system.
Helping You Get Back On Your Feet
Rideshare companies have insurance specifically for situations like these. If you are in the middle of a ride, you are covered by their policy.
However, these cases aren't always that simple. Determining negligence plays a huge part. Whether your Uber of Lyft driver was at-fault or someone else caused the accident, many factors go into how much compensation you can receive. As your representation, we will do everything we can to recover the maximum amount of damages.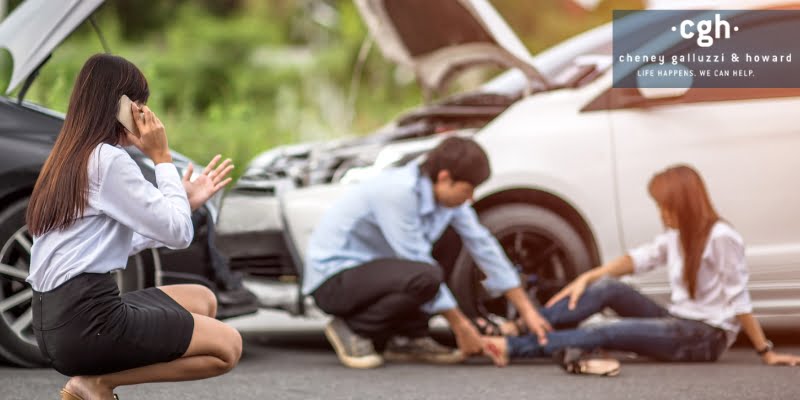 How Long Do I Have To Pursue Legal Action?
In Colorado, you have three years from the date of your accident to file a claim. While this may seem like a long time, it is important to act quickly.
The fact of the matter is that you may be suffering tremendously. The negligent party must be held accountable for their actions, even if it is the rideshare driver themself. Furthermore, it encourages drivers to be more alert since they know there are consequences. We are here to discuss your options and provide you with an honest assessment.
Schedule A Consultation Today
Gathering all of the information you need is the best way to make a decision about your injuries. To learn more about how we can help after an Uber or Lyft accident, call our office in Denver at 303-209-9395 today.
You can also fill out our contact form online, and we will be in touch with you as soon as possible.