Denver Complex Litigation Attorney
Personal injury claims in Colorado have the potential to involve complex technical issues and extensive damages and escalate into contentious legal battles. While most personal injury plaintiffs in Denver will have representation from single attorneys, sometimes it is vital for multiple attorneys to work together, providing more comprehensive and responsive legal support to a client facing an especially challenging case.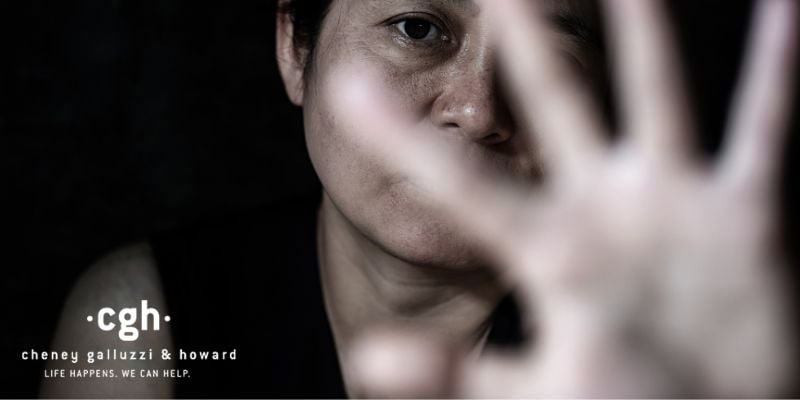 Experienced Co-Counsel for Complex Litigation in Denver, CO
The attorneys at Cheney Galluzzi & Howard accept referrals from other attorneys in the Denver area for such cases. Our firm also provides co-counsel in complex litigation, assisting our partners with reciprocal legal advocacy that ensures more comprehensive representation for clients facing all types of personal injury cases.
If your firm needs co-counsel for an especially complex personal injury case in Denver, the complex litigation attorneys at Cheney Galluzzi & Howard are ready to assist you. We are also accepting referrals from other attorneys who do not have the flexibility to handle new cases in Denver or cannot address particular types of personal injury claims.
How Does Co-Counsel Work?
When a personal injury client needs a legal advocate to help them recover from their injury as fully as possible, a single legal team can only provide so much. Cheney Galluzzi & Howard can act as your co-counsel in Denver, helping your firm address a client's needs more succinctly. When multiple attorneys work together to represent a client, they can draw on each others' strengths, share resources, and fill in any gaps in each other's professional experience.
Co-counsel is especially important and effective in complex personal injury litigation, such as mass tort claims and catastrophic injury cases. For example, one personal injury attorney may excel at uncovering medical issues related to personal injury, helping their client maximize the compensation they receive for immediate and future medical expenses. Another may be particularly well-versed in the area of medical malpractice or handling bad-faith insurance claims.
Cheney Galluzzi & Howard can work closely with your team to provide your clients with more robust legal advocacy through all stages of their cases. Our firm is always ready to learn from new legal partners and to provide our own professional insights in challenging cases that demand effective joint counsel.
Accepting Attorney Referrals in Denver
Many personal injury attorneys in the Denver area have specific areas of focus, excelling at handling certain types of cases. When a local attorney cannot provide the level of representation a specific case requires, our firm can accept their referral and address the client's needs.
Whether your firm has encountered specific issues with a client's case that you cannot effectively address on your own or you need to refer a client to our team to maintain a healthy caseload, Cheney Galluzzi & Howard has extensive professional experience with a wide range of complex personal injury claims in Denver, such as:
Serious motor vehicle accidents. Our team has confronted many major auto insurance carriers on behalf of our clients, and we have successfully resolved many past vehicle accident claims throughout the Denver area. If your firm needs to refer a client with a complicated motor vehicle accident claim, you can trust our team to provide comprehensive legal support through the insurance claim filing process and a subsequent personal injury suit.
Bad-faith insurance claims. Unfortunately, not all insurance companies uphold their responsibility to process claims in good faith. If you have a client who has been mistreated by an insurance carrier, our firm has years of professional experience resolving bad-faith insurance claims.
Catastrophic injury claims. When a client has suffered a life-changing injury, nothing but maximum recovery of their damages is acceptable. Cheney Galluzzi & Howard has successfully represented a wide range of catastrophic injury claims on behalf of severely injured clients in the Denver area over the years of our firm's operation, and we are confident in our ability to maximize a referred client's recovery. If you are unsure of your firm's ability to fully address a catastrophic injury victim's needs, refer them to our team so that we can help them recover as wholly as possible.
If you are considering referring a client to our firm, we can provide comprehensive referral agreements and work closely with you to ensure the client receives the legal support they need for their case. We are transparent with referral fee agreements and make sure that our referring partners know what to expect when it comes to the fee structure and the services we can provide to all referred personal injury clients.
What to Expect When Working With Cheney Galluzzi & Howard
When you need a Denver complex litigation attorney to assume a leading role for a referred client, or if you are searching for co-counsel you can trust for an especially difficult personal injury claim, the team at Cheney Galluzzi & Howard is ready to assist you. Our attorneys are prepared to extend the full extent of our professional resources and experience in helping your firm achieve optimal results for your clients.
Our firm ensures open communication with our co-counsel in every case we help represent. The sooner you connect with our firm, the sooner we can begin sharing our professional resources, experience, and insights in helping you to serve your clients more effectively.
Whenever we accept a co-counsel position in a complex personal injury case, we carefully review our partner's needs and identify the key areas in which we can be most helpful. Co-counsel relationships work best when partnered attorneys work in tandem to capitalize on one another's strengths, and we are confident in our ability to provide the comprehensive support you need to handle the most challenging complex personal injury litigation your firm can face in Denver.
If your firm would like to refer a client to our team, or if you need an experienced Denver complex litigation attorney to act as your co-counsel for an impending case, we are ready to meet with your team and discover how we can be of assistance. Contact Cheney Galluzzi & Howard today to schedule a meeting with our team and learn more about our experience and knowledge of complex personal injury litigation in Colorado.
Read More: