Denver Personal Injury Attorneys
"Personal injury" is a legal term describing an incident in which one party causes another party to experience physical injury, illness, or economic damage through an intentionally harmful act or negligence. It's essential for anyone who has recently sustained injuries because of another's actions to know their legal rights when it comes to holding the at-fault party accountable and securing fair compensation for the resulting losses. Many personal injury cases seem straightforward at first but navigating the legal statutes that come into play can be very difficult for some plaintiffs.
The team at Cheney Galluzzi & Howard can be the professional legal advocates you need when you have suffered a personal injury due to the actions of another party. Our team provides client-focused legal counsel in a wide range of personal injury cases and has successfully represented many Denver, CO clients in all types of personal injury claims. We can apply our experience and the full range of our professional resources to your personal injury claim in Denver, helping you approach this challenging legal situation with confidence and peace of mind.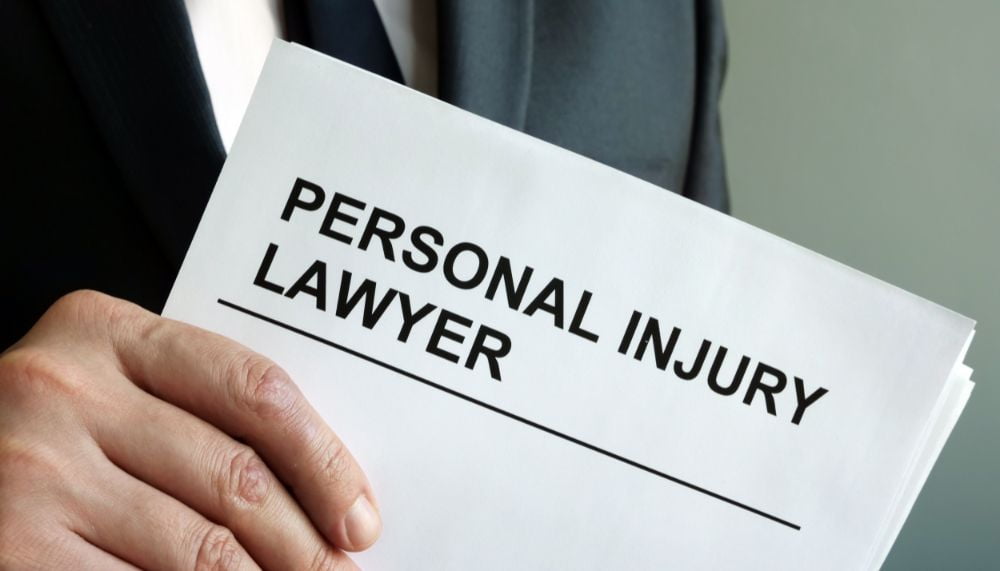 What Is a Personal Injury Attorney and What Do They Do?
Personal injury attorneys are lawyers that represent people who have been injured due to negligent or intentional actions of another person or group. They are civil lawyers that specialize in personal injuries and the different laws that surround them. A personal injury attorney has a variety of jobs when working for a client, and you can expect them to:
Prove Negligence or Intention
When filing a personal injury claim, there has to be some form of negligence or intentional decisions/actions that led to the injury of the client. A personal injury attorney can help you prove there was negligence or intention in a claim, ultimately helping you get the compensation you deserve from the accident.
Gather Information and Evidence
Filing a personal injury claim involves a lot of legal aspects, including providing evidence and details of the accident and how it took place. Hiring a personal injury attorney can help you with gathering evidence and information about your case and organizing it in a way that best supports your claim.
Negotiate With Insurance Companies
Everyone has different insurance policies. In addition, accidents are unpredictable, and you never know when you might have to file a claim for compensation. Your personal injury attorney can not only help you prove liability in a claim, but they often also negotiate with insurance companies to ensure that you and your needs are taken care of properly. No matter what your insurance policy may have been, a personal injury lawyer is ready to help.
Represent You During Trial
Personal injury lawyers are often referred to as trial lawyers because they are so often seen in the courtroom for that very reason. While many cases can be settled outside of court, a great deal of claims end up going to trial. When dealing with a personal injury, there is already immense stress — you're dealing with trying to heal and organize yourself from everything that has occurred. Trying to represent yourself in a trial is often overwhelming and the last thing you need to add on to your plate. Hiring a personal injury attorney that you can trust, like the team here at Cheney Galluzzi & Howard, will ensure you're represented by an experienced lawyer that can fight for you.
A personal injury attorney is also well-versed in the realm of fair compensation for those who get hurt. They will easily be able to determine if a claim is trying to extend less compensation than it should. You can expect your lawyer to help calculate the true costs of your injuries and what you rightfully deserve.
What Personal Injury Cases Do You Handle?
The following are a just few examples of the types of cases we handle:
Get answers to your questions about accident and injury law.
Know Your Rights If You Have Been Injured
If you have been injured in an accident, the deck will be stacked against you from the very beginning.
Insurance companies have time and money, items that many victims find themselves without as they juggle medical costs and the stress of trying to live their lives and continue to work.
The Denver personal injury attorneys at Cheney Galluzzi & Howard will do everything in their power to get your life back to normal.
We spend considerable time early on in your case explaining exactly how the system will work, making sure to detail expected timetables.
You will never feel alone at Cheney Galluzzi & Howard. Someone will always be in your corner.
How Do I Know If I Have a Personal Injury Case?
Personal injury cases can be complicated, and many people struggle to determine if their own situation may qualify for a claim. When determining whether you can receive compensation for a claim, you and your lawyer will most likely look at the following:
Colorado's Comparative Fault RulesColorado is a comparative fault state, meaning that when a personal injury case is filed, fault can be shared between multiple parties. For example, if you were walking around a store and not paying attention and accidentally slipped on a broken piece of flooring, the court could determine that you had 20% fault and the store had 80% fault. This means that you could collect 80% of the total compensation that would be available to you. If the court determines that you are at 50% fault or more, then your claim will most likely not be taken up, and you cannot collect compensation for any damages.
Basic Elements of a Personal Injury CaseWhen looking at a personal injury case, there are usually four basic elements that you will see:

The Defendant Owes a DutyThe "duty" owed to the victim in a personal injury case can look different in every situation. For example, you could say it was the duty of the store to keep their floor in good condition so that their customers don't fall and injure themselves.
The Defendant Breached That DutyThe defendant may breach the "duty" that was owed to the victim because of negligence, or it can be done with intention. For example, because the store breached its duty of keeping its store in good condition, its flooring was broken.
Proximately or Legally Causes Victim's InjuriesOne element that must be proven is that the breach of duty that occurred proximately or legally caused the injuries that took place. There cannot be other factors that may have caused the victim to be hurt.
Victim Was Damaged Due to BreachIn order for anyone to have a personal injury case in the first place, they need to have suffered some sort of damage or injury. This damage or injury often occurs due to the defendant's breach of duty, such as the store not fixing their floor, which resulted in a customer falling and being injured.
Will My Case Go To Trial?
We plan from day one as though your case will go to trial.
In practice, most cases settle. Yours might, as well. But because of that, many injury attorneys prepare their clients' cases as though going to trial is not a possibility. They look for settlement only, and they leave their clients unprepared to take on the insurance company when trial happens. That will never happen at Cheney Galluzzi & Howard.
We are devoted to securing successful verdicts, and we prepare for trial every step of the way. When a settlement is not reached, we go to trial prepared to win.
Should I Talk To The Insurance Company After My Car Accident?
It depends. Under no circumstances should you speak to the other driver's insurance company. Anything you tell them could be used against you.
Regarding your own insurance company, it is advisable to speak to an attorney first. But there is less risk in speaking to your own insurance company following an accident, as they are legally obligated to treat you fairly.
Proving Fault in a Personal Injury Claim in Colorado
Some personal injury claims originate from acts of violence or intentionally harmful acts that typically generate criminal cases against those responsible. In this type of situation, it's possible for the victim to recover compensation from the criminal case in a form of restitution. However, the vast majority of personal injury claims filed in the United States hinge on the legal concept of "negligence," or a failure to exercise reasonable care in a given situation.
Succeeding with your personal injury claim requires identifying the defendant responsible for causing your damages and then proving they acted intentionally or negligently in some way that directly caused your damages. Essentially, you must prove that your damages would not have occurred but for the defendant's action (or inaction, in some cases).
First, the plaintiff and their Denver personal injury lawyer must prove the defendant owed a duty of care to the plaintiff in the situation in question. Next, they must show how the defendant breached or violated this duty of care. Finally, they must provide a complete and accurate list of all the resulting damages from this breach of duty of care and prove those damages were not the results of any other cause.
Common Types of Personal Injury Claims Filed in Denver, CO
You can rely on the team at Cheney Galluzzi & Howard for comprehensive personal injury representation in a wide range of cases, including:
Motor vehicle accident claims. If a negligent driver caused a vehicle accident that injured you, we will help you navigate your auto insurance claim and determine the most appropriate legal measures beyond insurance to ensure your complete recovery.
Product liability claims. If you or a loved one sustained injuries from a defective consumer product, our team will help you hold the manufacturer accountable under Colorado's product liability laws.
Premises liability claims. When property owners fail to address foreseeable safety issues and lawful visitors suffer injuries because of this negligence, those property owners face civil liability under Colorado's premises liability laws.
Rideshare accident claims. If you suffered injuries while riding in an Uber or Lyft in Denver, our team will help you navigate the complex insurance claim process that typically follows a rideshare accident.
Catastrophic injury claims. Injuries to the brain and spinal cord can be life-changing. If another party caused you to suffer a catastrophic injury that results in a permanent disability, our team will help you hold them accountable with a personal injury claim.
Wrongful death claims. Unfortunately, not all personal injury victims survive their experiences. If you lost a loved one due to another party's negligence, we will provide compassionate and meticulous legal counsel through the wrongful death claim process.
Cheney Galluzzi & Howard can provide comprehensive legal representation in various types of personal injury claims. We understand how devastating any personal injury claim can be for a victim and their family, and our goal is to maximize your recovery to the fullest extent possible under Colorado law.
What to Expect from Your Personal Injury Lawyer in Denver, Colorado
When you choose Cheney Galluzzi & Howard to represent you in a Denver personal injury claim, we take time to get to know you and your circumstances to provide individualized representation. We'll assist you in calculating the full scope of your claimable damages, which typically include property damage, medical expenses, lost income, lost earning capacity, and noneconomic damages for pain and suffering. Ultimately, your personal injury claim could be worth much more than you originally expected when you have the right Denver personal injury lawyer handling your case.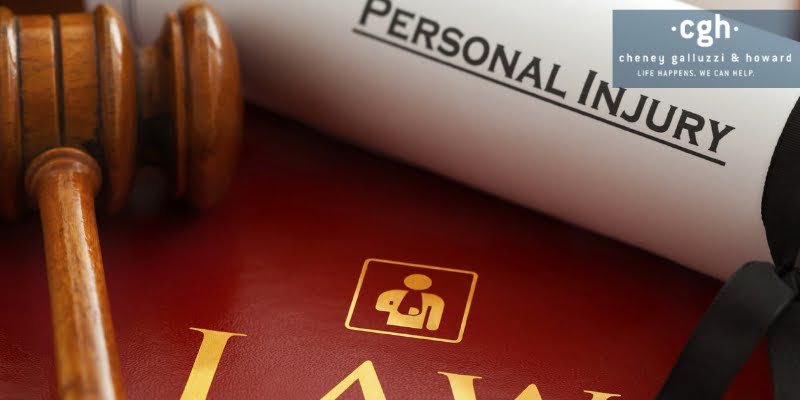 How Much Does It Cost to Hire You?
We guarantee our work by working on a contingent basis for all injury and accident cases. This means that you pay legal fees only if we win.
The majority of our clients find themselves in hard financial times after they have been injured. Contingent fees give our clients peace of mind by substantially limiting the financial risk of pursuing a claim.
Additionally, we offer a free consultation. This means that we will discuss your case with you to determine if you have legal rights before you ever make a decision about whether to hire us.
At Cheney Galluzzi & Howard, we treat you like a close friend rather than a stranger, and it shows in the results of our work.
Colorado Personal Injury Law FAQs
Q: What percentage do most personal injury lawyers take?
A: While every lawyer takes a different percentage based on the case at hand and the work they performed, the average percentage for a personal injury lawyer to take is around 33% of what was earned.
Q: How do personal injury lawyers usually get paid?
A: Most personal injury lawyers, like us at Cheney Galluzzi & Howard, only make their clients pay legal fees if the case is won. This means that we get paid only if you do, too.
Q: How much is a lawyer in Denver?
A: Every lawyer and their law firm may have varying legal fees and services. Because of this, it's best to contact us first to have a free consultation about your case and our services.
Q: What is the statute of limitations for personal injury in Colorado?
A: In Colorado, you have two years from the date that your injury occurred to file a claim for a personal injury.
Q: Why do you need a lawyer for personal injury?
A: Having a lawyer when going through the legal proceedings of a personal injury case is immensely helpful. From helping you file your claim to representing you in court, there are a variety of ways a personal injury attorney can make the legal process easier on you — that way, you can focus on recovering.
Call An Accident Attorney At
Cheney Galluzzi & Howard

Today!

If you have suffered any type of personal injury due to the actions of another party in Denver, we are ready to provide the legal representation you need to recover. Contact Cheney Galluzzi & Howard today to schedule a consultation with a Denver personal injury attorney and learn more about how our team can assist in your recovery.