Boulder, CO Personal Injury Attorney
Though most of us do our best to protect ourselves, accidents and injuries can occur due to factors beyond our control. When these events happen, it is easy to feel frustrated and hopeless about the situation and our ability to take charge of our own lives.
Fortunately, Colorado law allows you to take action when someone else harms you. Though no amount of legal help will undo the damage, earning compensation can help you to get through the recovery process and move on with your life. Personal injury law helps to ensure that the accident does not cause further pain or suffering through unnecessary financial hardship.
It may feel intimidating to make a personal injury claim, but the process can go smoothly with the help of a proper attorney. A personal injury attorney can help you build your case and argue your perspective, giving you the best chance of receiving a settlement from the individual responsible for your injuries.
Our team at Cheney Galluzzi & Howard is here to help you navigate your personal injury case and get your life back on track.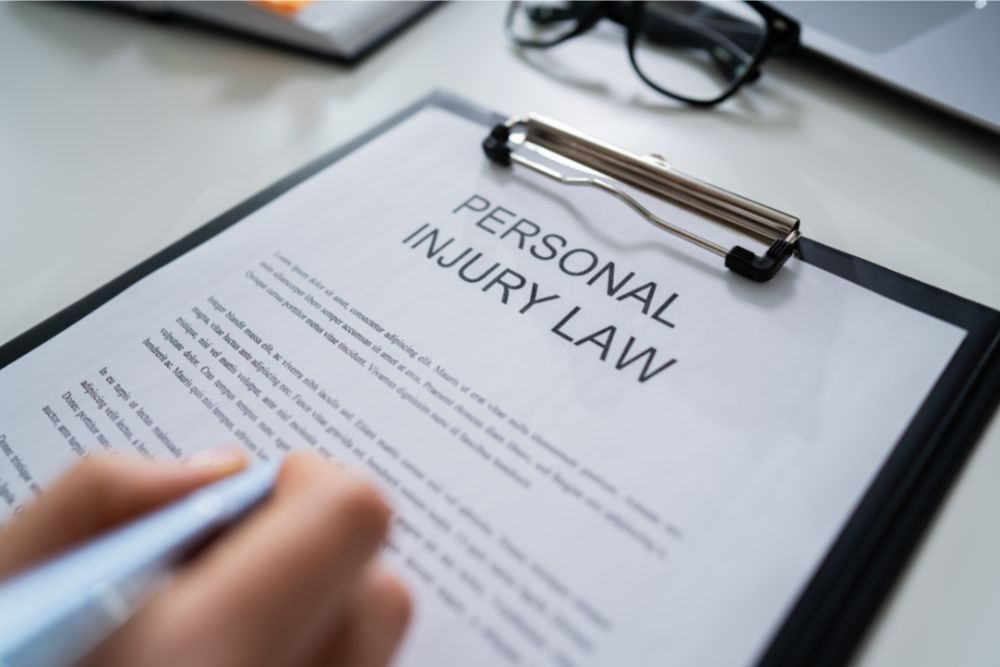 Cheney Galluzzi & Howard: Your Boulder Personal Injury Attorney
Whether you suffered a minor injury or a serious accident, it is important to hold others responsible for their actions when they cause harm. For many years, our team has been fighting for our clients to ensure that they have the financial support that they deserve after an injury. We know how difficult these cases can be, and we do everything in our power to make sure that you win your case.
Here at Cheney Galluzzi & Howard, our ultimate goal is to help you get your life back. Though certain things may be different, we want to help you rebuild and move forward after an accident or injury has derailed your plans. We have done this for hundreds of clients with various case types, and we feel confident that we can properly represent you.
Our clients return to us because they trust us to truly advocate for them in court. With our large, experienced team of lawyers, you can feel confident in your personal injury claim.
What Is a Personal Injury Claim?
When accidents and injuries happen, it is often due to chance. However, some accidents and injuries occur because someone failed to do their job or follow the law. When this happens, that person is responsible for any damage that results from their failure to fulfill their duty. In personal injury law, failing to do what one is legally obligated to do is called "negligence." Personal injury cases simply hold negligent individuals accountable for their actions.
You may file a personal injury case after you have been hurt at the hands of someone else. This can happen in many different scenarios, which is why personal injury is such a large facet of the legal system. Common types of personal injury cases include:
Car, truck, and motorcycle accidents
Slip and fall accidents
Premises liability
Dog bites
Skiing and boating accidents
Medical malpractice
Wrongful death
Many other scenarios and situations may qualify you for a personal injury case. Any time someone else's actions cause an injury, you should explore a personal injury claim with a qualified attorney.
Why Do I Need a Personal Injury Attorney in Colorado?
Personal injury claims are detailed and often complicated. Navigating them by yourself is usually stressful and fruitless. Most individuals who represent themselves in court lose their cases.
There is also a lot on the line when you undergo a personal injury claim. If you win, your settlement could pay your medical bills and support your family while you recover. This is a significant amount of money, and it is worth navigating the process correctly to win. Few families can afford expensive medical bills and extended time off of work, so the settlement could be the difference between a smooth recovery process and financial strain.
Finally, if your injury warrants a personal injury case, it means that you are seriously hurt. It is important to take the time to recover without the stress of building your own case. With an attorney handling your case, you can rest and relax rather than stress and worry. The former is much better for your health and for the healing process.
Car Accidents and Personal Injury
One of the most common types of personal injury claims is car accident claims. Car accidents occur relatively frequently and can easily cause serious damage.
Remember, the key to a personal injury case is negligence. You must prove that the person who hurt you was acting negligently when the accident or injury occurred – otherwise, you have no right to compensation. In the case of car accidents, negligence means breaking the rules of the road or disobeying traffic signs. It is every driver's responsibility to know and follow road rules, and if they fail to do so, they are neglecting their responsibility. This makes them liable for any damage they cause.
Types of driving negligence include:
Driving while under the influence of drugs or alcohol
Using the phone while driving
Eating while driving
Engaging with passengers or children in the car
Failing to follow traffic signs, signals, and rules
Speeding
Engaging in reckless driving or road rage
These are just a few examples of how drivers break the law. Ultimately, if someone else causes a car accident and you are injured by it, you likely have the right to file a personal injury claim.
Slip and Fall Accidents and Personal Injury
Another common type of personal injury claim is slip and fall accidents. These accidents are a type of premises liability case.
Those who own and run public spaces, like stores and bars, have the legal responsibility to keep their facility safe for their customers. Many laws outline what the business owner must do to protect their clientele and what is not their responsibility. If a business owner fails to follow the law, they are neglecting their obligation. Therefore, they are liable for any damages or injuries that occur.
Slip and fall accidents happen when building owners fail to keep their floors dry and safe to walk on. Most public spaces have mats and other protective gear that keeps individuals from slipping on wet ground. If the ground is wet or unsafe, they are obligated to post signs that alert customers to the hazard. If they fail to keep the ground dry and they fail to put out a sign, they can be sued if you slip and fall.
Dog Bites
Though many dogs are friendly and kind, some are not. No matter what personality a dog has, it is the owner's responsibility to keep their pet from hurting other people. For example, they must keep their dog on a leash in public and calm them when visitors enter the home.
If an owner fails to contain their dog, they can be held responsible if the dog bites someone. Dog bites can be serious, causing ongoing pain and lasting scars along with PTSD and other emotional issues. You have the right to seek compensation if a dog bites you.
There are only two scenarios in which you cannot sue a dog owner if their dog bites you. They are:
If you provoke the attack. You are expected to use reasonable caution around dogs, ask to pet them, and behave normally around them.
If you trespass on private property. Dogs are territorial creatures and have the right to defend their home. If you enter private property without being invited or wanted and a dog bites you, you were in the wrong and have no claim to a personal injury case.
Many people hesitate to create a dog bite claim because they do not want the dog to be euthanized. It is important to know that the dog will not necessarily be punished. If it is a first-time offense and the dog is generally friendly, the court may not order the owner to euthanize their pet.
It is also important to remember that creating a dog bite claim can help ensure that the same thing does not happen to others. If a dog is unruly or vicious, it will likely bite someone else in the future. You could be protecting others by creating a dog bite claim.
Wrongful Death
Unfortunately, some accidents do not lead to injuries but rather to the death of the victim. These situations are often shocking to the families and leave them feeling helpless and lost as they grieve. Few families have the resources to survive without a family member, especially if that family member was the main breadwinner. What's more, funeral and burial expenses can be significant and cause financial strain on a grieving family.
A wrongful death case can help. If someone else's negligence caused you to lose a loved one due to, you may be able to create a wrongful death case. Though the compensation will not necessarily ease your suffering, it will help to cover burial and funeral expenses so you can focus on grieving. Many of these settlements also include compensation for lost income that has resulted from your loved one's death. This can create some financial security while you adjust to life without your loved one.
Choosing a Personal Injury Attorney
Not all attorneys can properly handle your personal injury case. It is important to find an attorney with vast personal injury experience, especially in cases like yours. Do not be afraid to ask potential attorneys about their history and for client testimonials or recommendations.
You should also be sure that you feel comfortable around any potential personal injury attorneys. Being injured puts you in a vulnerable position, and you may have to divulge personal medical information to your lawyer for your case. Because of this, you should be sure to feel safe and comfortable with your attorney.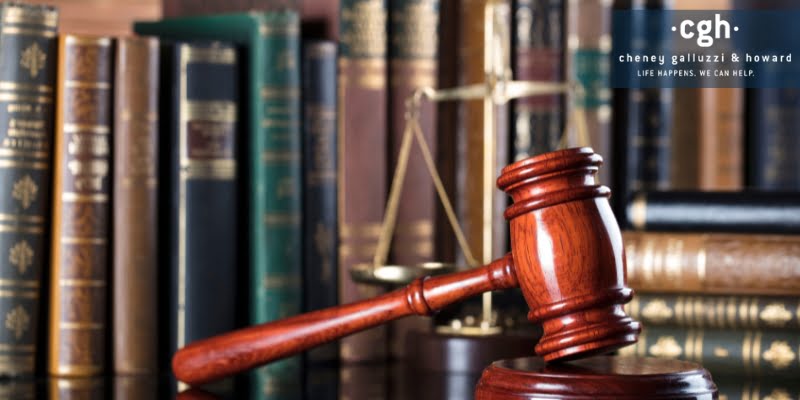 Boulder Personal Injury Lawyers FAQs
Q: How Long do Most Personal Injury Cases Take?
A: Most personal injury cases take between two months and one year to resolve. Many people are surprised by the length of the process, as it can be stressful and frustrating to wait for a verdict. Because these cases can take a significant amount of time, it is important to begin your case as soon as possible. Do not wait to file; seek out an attorney's help as soon as you realize that you are injured.
Q: Are Personal Injury Settlements Taxable?
A: In most cases, the federal and state governments are prohibited from taxing personal injury settlements that occur through the court system. However, if you owe back taxes, the IRS may have a claim to some of your personal injury settlements. This only occurs in rare situations, and most people are allowed to keep their entire settlement. When you have a personal injury attorney on your team, they can walk you through pertinent laws to ensure you know your rights.
Q: How Long Does It Take for an Injury Claim to Payout?
A: Once the court makes a settlement verdict, the payout should take six weeks to arrive in your bank account or mailbox. It is important to understand that despite this standard timeframe, there are often delays in the system. You may have to wait longer than six weeks in some scenarios. If you have not received your money in a timely manner, consult with your attorney about how to proceed.
Q: Does Compensation Count as Income?
A: The IRS does not consider personal injury compensation as part of your income, and therefore it is usually not taxable. Though there are a few exceptions, the vast majority of victims are entitled to their entire personal injury settlement. This is the case for both state and federal governments, regardless of whether you settled outside of court or went through courtroom litigation.
Contact Cheney Galluzzi & Howard
If you need legal help for your personal injury case, our team at Cheney Galluzzi & Howard is here for you. With many years of direct experience in personal injury law, we have the expertise and resources to make your claim in court. You can trust us to advocate for you and earn you the settlement that you deserve.
For more information, please contact Cheney Galluzzi & Howard online today.