Colorado Springs Personal Injury Attorney
A personal injury occurs whenever one party's actions directly or indirectly cause harm to another party. It's possible for the root of a personal injury dispute to be an act of negligence or a failure to exercise appropriate care for a given situation. It is also possible for a person to sustain a personal injury from intentional misconduct, such as interpersonal violence or driving under the influence (DUI). Regardless of how a personal injury occurs, the victim must know their rights and legal options to ensure accountability for their damages. The right attorney is an invaluable asset in this situation.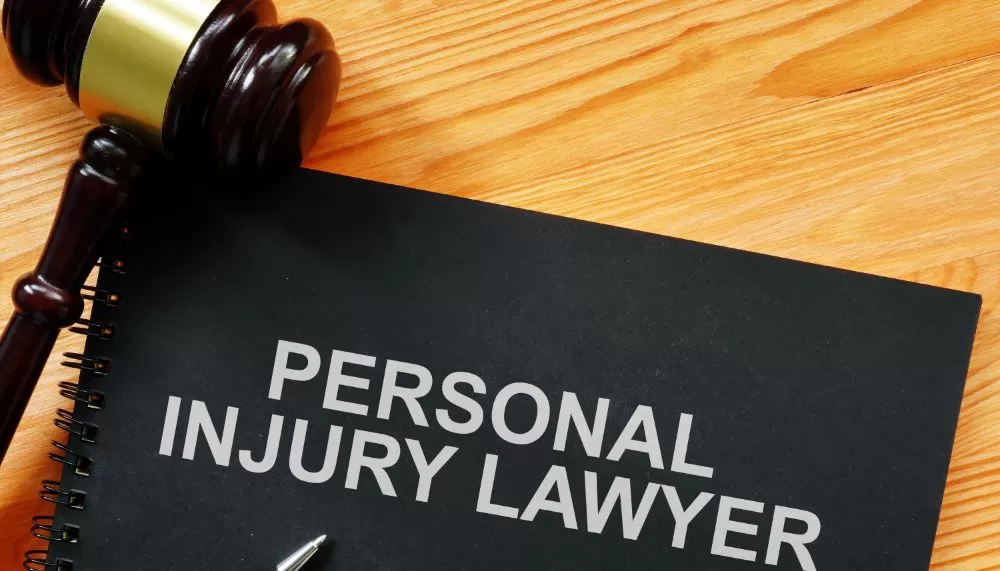 Legal Counsel to Call for Colorado Springs, CO, Personal Injury Claims
If you or someone in your family experienced any personal injury recently, you could wonder whether you have grounds for legal action that may help you recover. In addition, a personal injury claim may yield more money than you initially expected if you have a seasoned Aurora personal injury attorney handling your case.
The attorneys of Cheney, Galluzzi & Howard have extensive professional experience handling difficult personal injury claims on behalf of clients in Colorado Springs and surrounding communities. It's natural to have lots of questions and face many uncertainties in the aftermath of a personal injury, especially when liability isn't immediately clear. However, an attorney you can trust is an invaluable asset when you face a complex question of responsibility for your losses and need assistance handling your case proceedings while you recover.
Benefits of Hiring a Colorado Springs Personal Injury Attorney
You might wonder if you should employ legal counsel to resolve a personal injury. Liability for your damages may seem clear, and the defendant may be willing to accept responsibility for your losses. However, a personal injury claim requires meeting strict deadlines with the court and compiling extensive documentation to establish your damages. In addition, any procedural errors can jeopardize your case, or you may unintentionally settle for a smaller recovery than you legally deserve.
Hiring a Colorado Springs personal injury lawyer with the right experience to represent you significantly increases your chances of success with a personal injury case. Your legal team can manage court filings and other procedural requirements on your behalf while you focus on your recovery with peace of mind. Regardless of how your personal injury happened or who you believe to be responsible for causing it, the right lawyer can dramatically improve the quality of your experience with a complex personal injury case.
The team at Cheney, Galluzzi & Howard has extensive experience representing clients throughout the Colorado Springs area in many personal injury cases. We understand the stress and uncertainty that can follow any personal injury, especially one resulting in severe injuries and the inability to work. Our team can assist you in determining liability for your personal injury and calculating the full scope of your damages. In addition, we'll provide ongoing legal support as your case unfolds and address any unexpected concerns as they arise.
Negligence in Personal Injury Cases
The legal concept of negligence is central to every personal injury claim in Colorado. The term "negligence" pertains to a failure to act reasonably or to uphold a duty of care in a specific situation. For example, if a driver operates their vehicle while under the influence of alcohol, this violates their duty of care to avoid intoxicated driving.
Success with your personal injury claim requires accurate identification of the party or parties you believe responsible for causing your claimed damages. Next, you must be prepared to prove the total cost of those damages. Finally, the plaintiff must also show that their claimed damages could not have happened if not for the defendant's negligence or intentional misconduct. In other words, they must prove their damages are solely the result of the defendant's actions and not some other cause.
Proving Fault for Personal Injury Client's and Colorado's Comparative Negligence Law
Your Colorado Springs personal injury attorney will be an invaluable asset when it comes to proving how your personal injury occurred and who bears liability for your damages. Of course, this process unfolds differently in every case, but most personal injury claims require careful leveraging of physical evidence and witness testimony. For example, expert witness testimony could come into play to support the plaintiff's claim when a personal injury dispute involves highly technical details or substantial damages.
A good attorney helps their client develop a personalized legal strategy for their case. They can also help the client address any concerns of comparative fault. Colorado upholds a modified comparative negligence law. This means that a plaintiff still has the right to recoup compensation for damages if they are partially responsible for causing the incident in question. However, they lose some of their claim award equaling their fault percentage for causing the damages.
The modified comparative negligence statute prevents a plaintiff from claiming damages if their fault percentage exceeds the defendant's. For example, if the case reveals a plaintiff is slightly more at fault than the defendant, they lose their ability to claim compensation. However, if the plaintiff was found to be 10% at fault in a $100,000 claim, they can still recover their damages less 10% of the case award to reflect their shared liability.
If you are concerned about liability for your personal injury or worry that you could be partially to blame for your damages, it is crucial to speak with a Colorado Springs personal injury attorney as soon as possible.
Personal Injury Claims for Motor Vehicle Accidents: Dealing With Insurance
Motor vehicle accidents are a leading cause of personal injury claims in Colorado. While every driver in the state is legally required to carry auto insurance, many policies may not fully compensate the victim of a serious accident. Under Colorado law, an auto insurance policy must include:
At least $25,000 in bodily injury liability coverage for a single person injured in an accident caused by the policyholder.
At least $50,000 in bodily injury liability coverage for the total bodily injuries resulting from a single accident caused by the policyholder.
At least $15,000 in property damage liability coverage, which can compensate the injured driver for their vehicle repair bills up to the actual cash value of their vehicle.
Although not required by state law, Colorado drivers are strongly advised to purchase coverage for accidents with underinsured and uninsured motorists. This type of coverage comes into play whenever an at-fault driver does not have auto insurance or if they do not have enough to fully compensate the victim's losses. In addition, the victim could file a claim against their own policy for this underinsured/uninsured motorist coverage that can make their initial recovery a bit easier.
These coverage requirements may seem generous, and it's possible to resolve many minor vehicle accident claims through insurance without further legal proceedings. However, if a motor vehicle accident results in a serious personal injury, insurance may only compensate a fraction of the victim's total losses.
To file an insurance claim, the victim of a car accident must have the responsible driver's contact information and insurance details. In addition, they must notify the insurance carrier of their intent to file a claim as soon as possible after the accident, typically within the first 24 to 48 hours, depending on the terms of the policy. Finally, the injured driver should also notify their insurance carrier about the accident, regardless of whether they intend to seek any coverage through their auto insurance policies. Failure to report an accident to your auto insurance carrier as required by your policy could lead to penalties, potentially including loss of coverage.
Dealing with insurance companies is rarely easy or pleasant, but a swift insurance settlement after an accident can be beneficial when you struggle in the aftermath of a serious accident. An experienced Colorado Springs personal injury attorney can assist you in filing your claim for coverage, and they can also ensure you receive a fair settlement offer from the insurance company. Some insurance companies, unfortunately, attempt to prey on claimants' desperation following unexpected accidents, hoping they will accept lowball settlements and lose their ability to seek further compensation.
If you encounter any issues with your auto insurance claim, your attorney can address these on your behalf until you exhaust your recovery options through insurance. If you have outstanding damages that you can't recover through insurance, you can proceed with filing a personal injury claim against the driver at fault to maximize your recovery.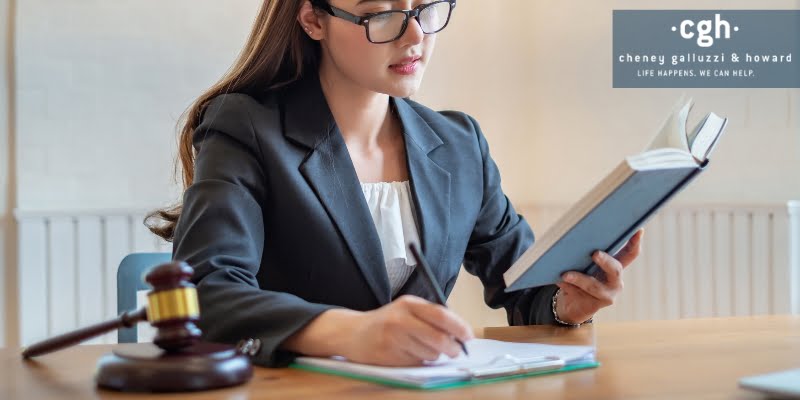 Personal Injury Claims for Premises Liability
Some personal injury claims filed in Colorado Springs pertain to the negligence and carelessness of private property owners. Premises liability laws apply to both residential and commercial property owners. When lawful visitors sustain injuries on another person's property because a foreseeable safety issue wasn't marked or corrected, the property owner can face a personal injury claim for premises liability. Likewise, whenever a property owner notices an issue with their property that could potentially harm a guest, visitor, or customer, they have a legal duty to fix the problem, make it easily noticeable to visitors, or clearly warn visitors of the issue if they are likely to encounter it.
Success with a premises liability claim typically hinges on proving the property owner failed to take appropriate action to resolve a foreseeable safety issue. The plaintiff must then prove that the defendant's negligence directly caused their claimed damages and did not occur for another reason. Some of the most commonly reported causes of premises liability disputes in Colorado include slip and fall injuries from failure to clear snow and ice or mark wet floors.
It is important to note that Colorado property owners only owe a duty of care to lawful visitors, such as those they invite to their property for personal reasons and those with implied permission to enter for their own purposes, such as mail carriers and utility workers. In addition, property owners are not liable for injuries that intruders or trespassers sustain on their properties.
Damages and Compensation in a Colorado Personal Injury Claim
Colorado state law lets the victim of any personal injury seek full compensation for any economic damages suffered because of another party's actions. After the plaintiff has proven the defendant's liability for their losses, the plaintiff must proceed with their claim by proving the total cost of their economic damages. This is typically accomplished by producing invoices for medical treatment, emergency transportation, and other expenses incurred immediately following the incident in question. If the plaintiff cannot work because of their injuries, they will need to provide evidence of how much income the defendant caused them to lose.
Colorado law allows the plaintiff to seek repayment of all medical treatment costs incurred because of their injuries. This includes those they face immediately following their accidents and those they are likely to face later. Many injuries involve long-term or permanent harm, and victims may require ongoing rehabilitation or in-home medical care. Therefore, the defendant will be responsible for all medical expenses imposed on the plaintiff.
As far as lost income is concerned, the plaintiff in a personal injury suit can seek compensation for lost wages after a personal injury if they cannot work until they recover. The defendant may be compelled to repay the value of accrued paid leave time the plaintiff was forced to use following their injury. If a personal injury results in any catastrophic injury, the victim may not be able to return to their job or work ever again. The defendant is responsible for the plaintiff's lost ability to earn money in the future and lost income immediately following the accident.
Economic damages in a personal injury case can also include property losses. For example, if your personal injury occurred in a car accident and the responsible driver's insurance cannot fully replace the value of your vehicle, a personal injury claim allows you to seek recompense for any outstanding property losses insurance won't cover.
Pain and Suffering in Colorado Personal Injury Cases
Colorado state law is more restrictive than many other states regarding non-economic damages in personal injury claims. The plaintiff of a personal injury dispute has the right to seek recompense for the physical pain and psychological anguish the defendant caused. However, state law limits non-economic damages in most personal injury claims to $613,760. If the plaintiff can establish clear and convincing evidence of liability, they may seek compensation of up to $1,227,520 in pain and suffering. When a personal injury claim pertains to medical malpractice in Colorado, pain and suffering compensation is capped at $300,000.
Many variables can influence the total potential value of a personal injury claim. However, depending on how your accident happened, who is responsible, and the extent of the damages you incurred, it's possible to secure a substantial recovery from a successful claim. Working with an experienced Colorado Springs personal injury attorney is the right way to increase your chances of winning your case and maximizing your case award.
What You Can Expect From Colorado Springs Personal Injury Lawyers
An experienced attorney can provide ongoing support as your case progresses through the civil court system. Most personal injury claims in Colorado are resolved through private settlement. When the plaintiff has a solid case backed by unambiguous evidence, it's possible to settle a straightforward claim relatively quickly with the help of an attorney. In addition, your Colorado Springs personal injury attorney can help you develop a legal strategy that suits your individual needs and concerns following your experience.
Success with a personal injury claim requires clear proof of the defendant's liability for your damages and clear evidence showing the full scope of those damages. You may be entitled to a more substantial recovery than you initially expected when you account for anticipated future losses in addition to immediate damages following your injury. An experienced attorney will help their client compile all the documentation they must establish their claimable damages, potentially revealing options for recovery the plaintiff may not have recognized on their own.
Most personal injury claims end in settlement, and a good personal injury attorney should strive to help their client secure a fair settlement for their damages as quickly as possible. The losses resulting from a personal injury can compound very quickly. Your Colorado Springs personal injury lawyer should help you negotiate a suitable settlement offer from the defendant, but if settlement isn't possible, they need to be prepared to stand up for you in court.
The attorneys at Cheney, Galluzzi & Howard strive to provide client-focused legal counsel in every personal injury case we accept. We will take time to learn as much about your injury and its effects on your life to develop a comprehensive personal injury suit. We aim to help you settle your case for the maximum possible settlement as soon as possible, and we can help you understand all your best options for achieving this goal.
A personal injury claim can involve various factors that can influence the outcome of the case. The right attorney will help you take full advantage of any unique opportunities that your situation may present. Whether we can resolve your case quickly through settlement or we need to stand up for you in court, you can expect ongoing support and guidance through all phases of your case.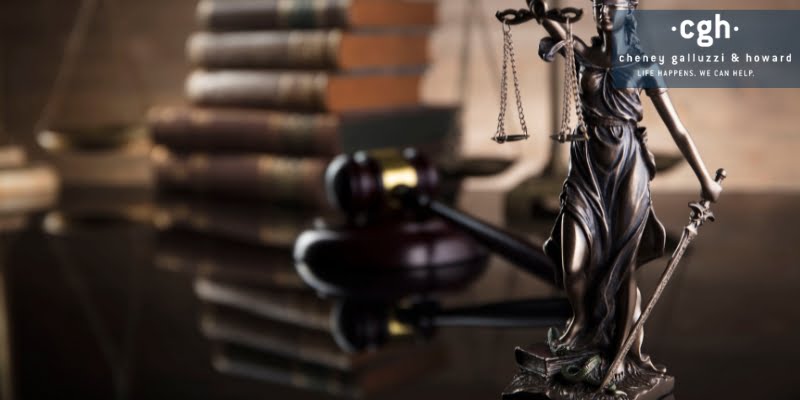 Personal Injury Practice FAQs
Q: How Long Do You Have to File a Personal Injury Claim in Colorado?
A: The statute of limitations or time limit for filing a personal injury claim in Colorado is two years from the date of the injury. The plaintiff must submit their complaint to the civil court, and the defendant will then have the opportunity to respond. It is best to file your personal injury claim as soon as possible to avoid contending with this deadline and jeopardizing your ability to recover.
Q: How Much Is My Personal Injury Claim Worth?
A: The exact value of a personal injury suit hinges on many variables. Many plaintiffs are surprised to learn their claims are worth more than they initially expected once they have experienced legal counsel advising them. Cheney, Galluzzi & Howard can help you explore all available channels of compensation in an effort to maximize the compensation you obtain. Once we know the details of your personal injury, we can estimate your claim's potential value.
Q: How Soon Should I Speak With an Attorney About My Case?
A: If you recently suffered any personal injury in the Colorado Springs area, address your immediate medical needs first and then speak to an attorney once you stabilize. The sooner you secure legal counsel, the more time your legal team has to compile your case. Swift action also ensures the freshness of evidence and reliability of witness testimony when liability for your damages isn't immediately apparent.
Q: How Long Will It Take to Finalize a Personal Injury Claim in Colorado?
A: When a defendant's responsibility is clear and the plaintiff's claimed damages are straightforward, it's possible to resolve a personal injury case within a few weeks to a month or two. However, if the parties involved cannot resolve the issue through private settlement, the case may need to be resolved through litigation, and a judge will have the final say. Litigation can last several months or longer than a year in highly complex cases.
Q: Is It Worth Hiring a Personal Injury Attorney in Colorado Springs?
A: You might assume that liability for your damages is clear and that you can manage your claim on your own. The reality is that a personal injury claim can pose unexpected challenges to the plaintiff that they may not know how to address on their own. Even after accounting for the cost of hiring your attorney, legal counsel you can trust will significantly enhance the final value of your recovery.
Cheney, Galluzzi & Howard can provide the compassionate and responsive legal counsel you need in the aftermath of an unexpected personal injury. To discuss your legal options with an experienced Colorado Springs personal injury attorney, contact us today and schedule your free case review with our team.