Broomfield Personal Injury Attorney
Every day, thousands of people across the United States experience unexpected injuries, from car accidents and dog bites to slip and fall incidents and even injuries from violent crime. If you or a loved one recently suffered any injury and/or economic loss in Broomfield, CO a personal injury attorney is the best resource to consult if you want to take full advantage of all your options for legal recourse.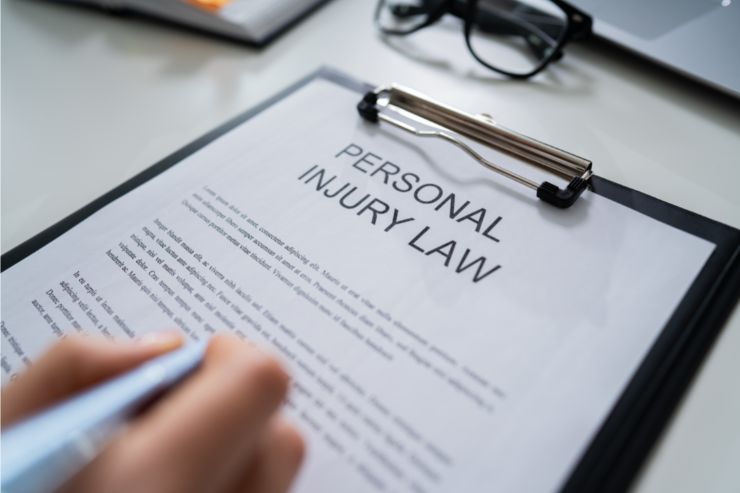 Compassionate Legal Representation for Broomfield Personal Injury Claims
Under state law, the victim of a personal injury has the right to seek accountability from the defendant responsible for their injury in the form of a civil suit. If you believe another party is to blame for your recent personal injury, a Broomfield personal injury attorney is the best asset to have. Your legal team can help you determine whether you have grounds for a civil claim and, if so, help gather the evidence needed to prove liability and establish the full range of damages you are legally allowed to claim.
Cheney Galluzzi & Howard has a team of Broomfield personal injury attorneys with the skills, experience, and resources you need on your side after suffering any type of personal injury. We know the average person may think that legal representation would be prohibitively expensive, especially in the aftermath of a painful and expensive injury. However, the reality is that the right attorney could be more accessible than you think, and investing in legal representation you can trust can pay off tremendously in several ways.
Benefits of Hiring a Broomfield Personal Injury Attorney
Any personal injury can happen without any prior warning, and the victim is often left with painful injuries and economic losses that quickly escalate. This is especially true for catastrophic injuries that cause permanent harm. Serious injuries demand expensive medical treatment, and the victim could be unable to work for an extended time due to their injury. Medical bills, lost income, and other losses can quickly create a desperate financial situation for the victim and their family. Unfortunately, this often causes victims to settle for less than they should out of desperation, or they may think that the cost of filing their action would exceed any recovery they obtain.
If the victim attempts to handle a personal injury claim on their own without legal counsel, they could succeed, but they would be very unlikely to attain as much recompense as they could have with an attorney. Additionally, even slight errors in court filings or missed submission deadlines can jeopardize a case. Ultimately, hiring a Broomfield personal injury attorney to handle your claim not only increases your chances of success with your recovery efforts but also enables you to rest with the reassurance of knowing an experienced legal team is working diligently on your case proceedings.
The attorneys at Cheney Galluzzi & Howard have helped many Broomfield-area clients navigate their personal injury claims successfully, and throughout our firm's years of operation, we have handled many personal injury claims. This experience has shown us that there are no one-size-fits-all solutions that will work for every personal injury plaintiff, so we develop comprehensive and completely individualized strategies for every client we represent.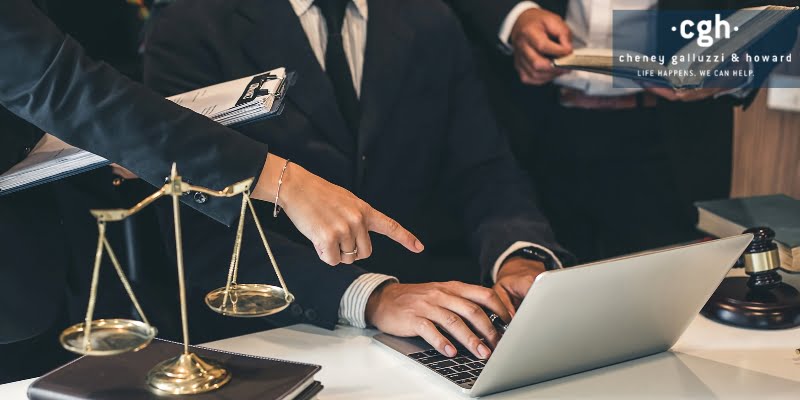 Common Personal Injury Claims in Broomfield, CO
In the event that you decide to take legal action against the party responsible for your personal injury, it's vital to not only find a reliable, accessible, and experienced attorney, but you must also verify that your chosen legal representative can handle the unique details of your case. Therefore, choosing a Broomfield personal injury attorney with experience handling cases like yours is essential. The team at Cheney Galluzzi & Howard can provide the counsel and support you need for all personal injury claims, including:
Car accidents. Car crashes consistently rank among the top reported causes of accidental injuries and deaths in the United States each year. Distracted driving, speeding, and driving under the influence can all result in devastating collisions. Our team can assist you with filing an auto insurance claim against the at-fault driver, and if that isn't enough to pay for your losses, we can prepare a personal injury action on your behalf.
Truck accidents. Large commercial trucks can cause devastating damage in an accident, and these crashes often raise very difficult questions of liability. A Broomfield personal injury attorney is the ideal asset to have for a complex truck accident case that may involve multiple defendants.
Motorcycle accidents. Motorcycles can be a lot of fun to use, but they are some of the most dangerous vehicles on the road due to their lack of protection for riders when accidents happen. Motorcycle accidents tend to result in catastrophic and fatal injuries at higher rates than other vehicle accidents.
Premises liability claims. Property owners must ensure that lawful visitors to their properties do not face any risks from foreseeable safety issues. If a property owner notices any problem that could injure a visitor, guest, or customer, the property owner could face a premises liability claim.
Dog bite claims. Colorado's strict liability rule applies to injuries inflicted by dogs. This means that a dog owner is fully responsible for all injuries their pet causes if the victim hadn't provoked the attack and was present legally where the attack happened. Unlike states that uphold "one bite" provisions, Colorado has no such law, and strict liability applies even if a dog had no prior incidents of aggression.
Wrongful death claims. Unfortunately, not all personal injury victims survive their experiences. A wrongful death claim can help you hold the defendant accountable for your family's losses if you have lost a loved one due to illegal misconduct or negligence. This type of case is similar to a personal injury claim.
The attorneys at Cheney Galluzzi & Howard are dedicated to guiding our clients to the best possible outcomes in their personal injury claims. We know you likely have many pressing legal questions about what you can expect from your personal injury claim, how long your case will take to conclude, and what you can expect in terms of your recovery. The sooner you secure legal representation you can trust, the more likely you are to maximize the compensation you obtain, and it will be much easier to approach the difficult proceedings ahead of you with confidence and peace of mind.
How to Prove Liability for a Personal Injury in Broomfield
Most of the personal injury claims filed each year in Broomfield are responses to negligence or failure to exercise appropriate care and caution in a manner resulting in harm to others. There are four main elements of proving negligence in a personal injury claim:
Duty of care. The plaintiff must establish the duty of care that the defendant owed in the situation in question. For example, a driver has a duty of care to heed posted speed limits and other traffic signs.
Breach. The plaintiff must prove that the defendant somehow failed to meet their duty of care.
Damage. The plaintiff needs to show that the defendant's breach of duty resulted in measurable, actual harm.
Causation. The plaintiff must then show their damages could not have happened but for the defendant's negligence.
Negligence can apply to various actions, but if you're unsure whether a defendant's behavior was truly negligent, you need to consult a Broomfield personal injury attorney as soon as possible. You may struggle to determine how to prove the truth of the situation in question, but the reality is that an experienced legal team can help their client uncover all types of evidence to support their case.
Alternatively, it is possible for a personal injury to result from an intentional act of harm or criminal misconduct. In this situation, the defendant not only faces liability for the victim's civil damages, but the state will likely file criminal charges against the defendant. So, for example, if a drunk driver caused your injury, they would face prosecution for violating the state's DUI laws and face enhanced penalties due to causing bodily harm, and they would also be liable for all the damages they caused to the victim.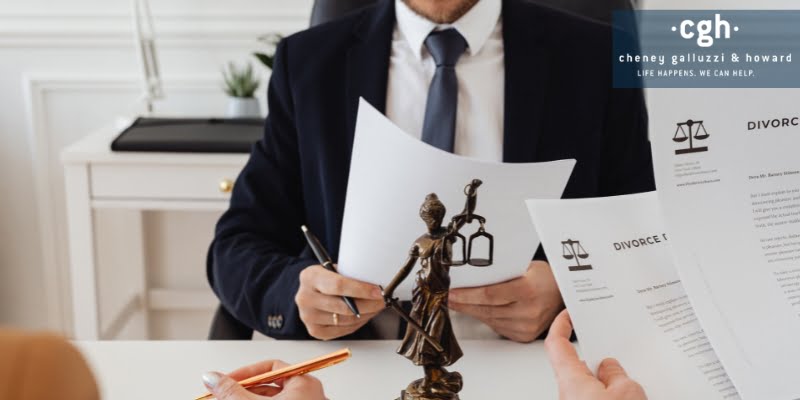 Compensation for Personal Injuries
State law says the victim of a personal injury can seek full repayment of all the economic losses they suffered because of the defendant's actions. Generally, economic damage includes property damage, lost income, and medical expenses. It's important to note that as a plaintiff in a personal injury claim, you can seek repayment of losses you have already sustained as well as those you are likely to sustain in the future due to the incident in question. For example, a catastrophic physical injury may generate very expensive medical bills for the victim immediately after the incident and present a host of long-term medical issues that demand ongoing treatment.
Plaintiffs in Colorado personal injury claims can request pain and suffering compensation, but state law limits this aspect of their recovery to $250,000. However, if the plaintiff presents clear and convincing evidence of the defendant's liability, this cap could increase to $500,000. In addition, if a defendant caused the injury through intentional misconduct and/or criminal behavior, the judge handling the civil case also has the discretionary power to adjust the plaintiff's pain and suffering compensation or even award punitive damages. There are many variables that can influence the final compensation a plaintiff obtains, and your Broomfield personal injury attorney can provide an estimate of your case's total potential value.
Personal Injury Lawyers FAQs
Q: Do I Need to Hire a Broomfield Personal Injury Attorney?
A: There is no legal rule that you must hire an attorney if you intend to file a civil claim for damages against another party. However, while it may be technically possible to succeed with a personal injury claim without legal representation, you have a much better chance of securing the fullest recovery possible with an experienced attorney's assistance. In addition, reliable legal counsel makes every aspect of your claim easier and more likely to generate the results you hope to see.
Q: How Do I Know If I Have a Personal Injury Case?
A: A personal injury occurs whenever one party's negligence or illegal misconduct injures another. Most personal injury claims filed in Broomfield pertain to acts of negligence, such as inattentive driving or failure to clear ice and snow from property open to the public. If you believe another party is responsible for causing any recent injury, it is a good idea to consult a Broomfield personal injury attorney who can advise you whether you have grounds for a personal injury claim.
Q: How Much Do Broomfield Personal Injury Lawyers Cost?
A: It's understandable to have concerns about legal fees when you are already struggling with the economic impact of a personal injury. Unfortunately, many people who suffer civil damages believe legal counsel to be prohibitively expensive, discouraging them from seeking legal representation when they need it most. The attorneys at Cheney Galluzzi & Howard offer billing on a contingency arrangement to keep our representation accessible to injured people. With this billing arrangement, you only owe a legal fee once we win your case and only owe a portion of your total award.
Q: Is It Worth Hiring a Broomfield Personal Injury Attorney?
A: Hiring the right attorney can make an incredible difference in the outcome you reach in your personal injury case. Instead of attempting to manage your legal affairs and your recovery on your own all at once, you can recover with peace of mind, focusing on your personal life and your family while your legal team handles your civil court proceedings. Hiring legal counsel you can trust makes every aspect of your case easier to manage, and you are far more likely to reach agreeable results in your case with the help of a Broomfield personal injury attorney.
The attorneys at Cheney Galluzzi & Howard offer meticulous and compassionate legal counsel to every personal injury client we represent. Our team has extensive experience with a wide range of personal injury actions and can help you reach the best possible outcome for your claim. Get in touch with us today and make an appointment for a free consultation with a Broomfield personal injury attorney.