Commerce City Personal Injury Attorney
A personal injury is any incident involving harm done to one party by another party. When such an incident occurs, Colorado law dictates that the injured party has the right to seek accountability for their damages from the party responsible for their injuries with a personal injury claim. This civil suit for damages can help the victim recover compensation for their economic losses and the pain and suffering they experienced.
Compassionate Legal Counsel for Commerce City, CO, Personal Injury Claims
Personal injury claims usually arise from acts of negligence (the failure to use reasonable care and caution in a given situation). However, a personal injury can occur from intentional misconduct. If you were recently injured by another party's actions, a Commerce City personal injury attorney can help you determine your best options for legal recourse. Recovery from the incident may entail an insurance claim against the liable party followed by a civil suit depending on how the injury occurred.
Cheney Galluzzi & Howard has a team of experienced attorneys who have successfully represented many past personal injury claims for clients in Commerce City and surrounding areas. Our firm has the professional resources and experience necessary to handle the most challenging cases, including those in which plaintiffs have suffered catastrophic and life-changing damages. Whatever your claim entails, you can expect compassionate and responsive legal counsel from our firm through every step of your recovery process.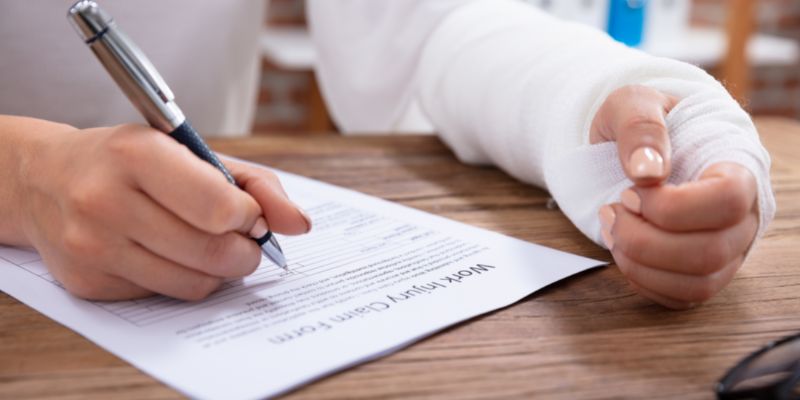 Proving Liability for a Personal Injury in Commerce City
The first step in recovering from your recent personal injury is proving exactly how it happened. Your Commerce City personal injury attorney can be very helpful in this, assisting you in collecting physical evidence and witness testimony to support your claim. When a personal injury arises from negligence, the plaintiff must identify the party or parties responsible for their damages, and then they must prove the scope of the damages. Additionally, they must present clear evidence that their claimed damages are the sole results of the defendant's negligence and not some other cause.
In the event a personal injury results from illegal misconduct, the defendant responsible for the injury not only faces liability for the victim's damages, but also criminal prosecution from the state. If this applies to your situation, your Commerce City personal injury attorney can advise you as to how the illegal nature of the defendant's behavior will influence your recovery efforts.
The attorneys at Cheney Galluzzi & Howard have years of experience handling a wide range of personal injury cases, including:
Slip and fall accident claims. If you were hurt on someone else's property, the state's premises liability laws dictate that the property owner is liable for your damages. If the property owner failed to address a foreseeable safety issue that resulted in your injury, they are responsible for the resulting damages.
Motor vehicle accident claims. Whether your injury resulted from a motorcycle, truck, or car crash, your recovery is likely to require an auto insurance claim against the at-fault driver and then a personal injury claim. Our firm can assist you with both of these recovery efforts, maximizing the compensation you obtain from the at-fault driver.
Dog bite claims. If you are hurt by someone else's dog, and you were legally present wherever the attack occurred and did nothing to provoke the attack, the dog's owner is fully liable for your damages.
Claims for catastrophic injuries. Personal injury claims are "catastrophic" when they result in permanent harm to the plaintiff. If another party's actions caused a permanent disability that takes away your ability to work, earn income, and live independently, your Commerce City personal injury attorney is your best asset for holding them fully accountable for the damages they caused.
Regardless of the exact cause of your personal injury, you need legal counsel you can trust to guide you through your recovery efforts and have the best chances of success. The attorneys at Cheney Galluzzi & Howard provide client-focused legal counsel in every case, so we will take time to learn as much as we can about your experience and the effects your personal injury has had on you. Our goal is to maximize our client's compensation in each personal injury case.
Damages and Recompense for Your Personal Injury in Commerce City
Colorado law dictates that a personal injury plaintiff has the right to claim compensation for all the economic losses a defendant inflicted on them. These typically include property losses, medical expenses, and lost income. Depending on how your personal injury happened, you could have the ability to start an insurance claim against the defendant for some initial compensation. However, any losses not covered by their insurance must be recovered through a personal injury suit.
When it comes to medical expenses and lost income, you can claim both immediate and future losses. If, for example, your injuries require extensive ongoing rehabilitative care, the defendant is liable for immediate health care costs after the incident as well as all your future medical expenses. Likewise, if you are left unable to work, they are not only responsible for lost wages during the initial recovery but also for long-term lost earning capacity if you cannot return to work.
State law also allows the victim of a personal injury to seek money for their pain and suffering. However, non-financial damages in most personal injury claims in the state are capped at $500,000. Your Commerce City personal injury attorney will help you prove the full extent of the physical pain and emotional trauma the defendant caused to maximize this side of your recovery.
Your personal injury claim could be worth much more than you initially expected, and hiring an experienced Commerce City personal injury attorney is the option you want to have for maximizing your recovery as much as the law allows. In addition, the faster you hire an attorney you can trust, the more likely you are to secure full repayment of your damages in a timely manner.
Personal Injury Lawyer FAQs
Q: How Long Do I Have to Start a Personal Injury Claim in Commerce City?
A: State law enforces a two-year statute of limitations for personal injury cases. This means you must file your civil suit within two years of the injury's occurrence, otherwise you lose your ability to seek recompense from the defendant who injured you. Two years might seem like plenty of time to file your case, but it is best to start the process soon after your injury to preserve the freshness of the evidence you will need to firmly establish liability for your damages.
Q: How Much Compensation Can I Obtain for a Personal Injury in Commerce City?
A: The total value of any personal injury case hinges on the severity of the plaintiff's losses. State law allows the plaintiff to seek repayment of any of the economic losses they suffered because of the defendant's behavior. This includes projected future losses and those that have already been incurred. The plaintiff can also receive pain and suffering compensation. Working with an experienced Commerce City personal injury attorney is the way to maximize your final recovery from a serious personal injury.
Q: What Happens if I Am Partially to Blame for My Injury?
A: Colorado enforces a modified comparative negligence fault. As long as a plaintiff is less than 50% at fault for their personal injury, they can still recover compensation from the plaintiff. Their percentage of fault is deducted from their case award. For example, a plaintiff found 25% at fault loses 25% of the compensation secured from the defendant. If the plaintiff is more than 50% at fault they may not claim compensation for their damages from the defendant.
Q: Do I Really Need to Hire a Commerce City Personal Injury Attorney?
A: Technically, there is no legal requirement to hire legal counsel for your claim. You have the right to file your claim without representation, but doing so entails several risks. For example, you could make procedural errors that cause delays in your proceedings or overlook available channels of compensation. Ultimately, you have the best chance of recovering compensation if you have experienced legal counsel advising you.
Q: How Much Do Commerce City Personal Injury Attorneys Charge?
A: The attorneys at Cheney Galluzzi & Howard accept personal injury clients on a contingency basis to alleviate any concerns about the potential cost of legal representation. When you have our firm handle your case, you only pay a percentage of your final award as your fee, and only if we win your case. If we cannot obtain recovery for you, you pay nothing, so there is no risk to having our firm represent your claim.
The attorneys at Cheney Galluzzi & Howard have years of professional experience in personal injury law, and our firm has successfully guided many past clients through challenging civil claims for damages. Whatever your case entails, our team can provide the ongoing support and reassurance you need to reach the best outcome possible in your recovery efforts. Contact us now and set up a free consult with a Commerce City personal injury attorney and learn more about the legal services we provide.