Highlands Ranch Personal Injury Attorney
Whenever one party's actions in Highlands Ranch, CO result in physical injuries and/or economic losses to others, this incident may form the foundation of a personal injury case. A "personal injury" occurs whenever negligence (the failure to use reasonable care) results in harm to another party. It is also possible for a personal injury to arise in response to illegal misconduct.
Compassionate Personal Injury Representation in Highlands Ranch, CO
If you are suffering the effects of someone else's negligent act or misconduct in Highlands Ranch, a personal injury attorney is the asset you want on your side as you seek compensation for the damages. The right legal counsel can make a tremendous difference in the outcome of your recovery efforts, potentially helping you recover far more compensation than you originally expected at the outset of your case.
The attorneys at Cheney Galluzzi & Howard are committed to providing comprehensive and client-focused legal counsel to every client we represent. Throughout the years of our firm's operation, we have assisted many clients in their personal injury claims, and we can often help them reach much better results than they would have on their own. If you are struggling in the aftermath of someone else's negligent act, we can help you determine your best path toward recovery.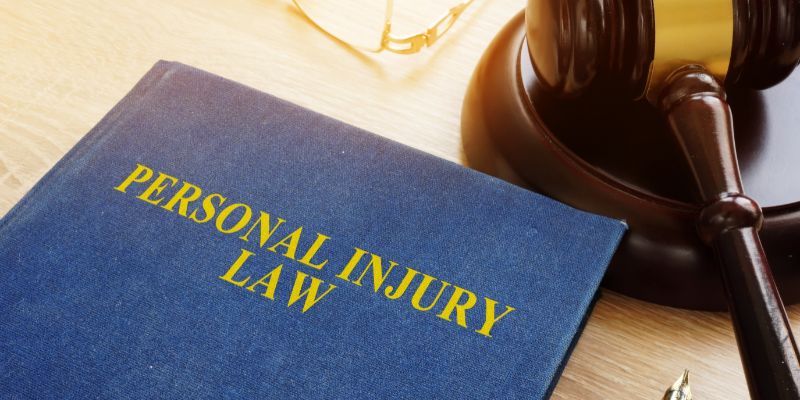 Common Types of Personal Injury Cases We Handle
Whenever you intend to start any type of personal injury claim, it is essential to find not only an attorney with extensive professional experience but also experience handling cases similar to yours. Many types of civil claims fall within the purview of personal injury law. You can rely on Cheney Galluzzi & Howard as your Highlands Ranch personal injury attorneys in a wide range of cases, including:
Motor vehicle accident claims. If another driver's negligence or misconduct behind the wheel resulted in your injury, we can help you file an auto insurance claim against them. This may yield enough compensation if your accident was minor, but if you suffered severe injuries you will likely need to start a personal injury claim against the at-fault driver as well.
Dog bite claims. If another person's dog attacked and injured you, state law dictates the dog's owner is liable for all your resulting damages. We can help you prove that you did not provoke the attack and that you were lawfully present at the location where the attack occurred.
Premises liability claims. If you suffered a slip and fall on someone else's property, you have the right to seek accountability for the resulting damages with a personal injury claim. If the hazard that resulted in your injury was a foreseeable safety issue the property owner should have addressed, they are liable for your injury and resulting damages.
Claims for catastrophic injuries. Unfortunately, some personal injuries cause permanent harm to victims. If you suffered any form of catastrophic injury resulting in a long-term or permanent disability, the defendant who caused the injury is liable for your immediate and future damages.
Wrongful death claims. When the victim of a personal injury does not survive, their family has the right to start a wrongful death suit against the party responsible for the death. A wrongful death claim is very similar to a personal injury claim in several ways, and it is crucial for the plaintiffs to have legal counsel they can trust for this emotionally stressful type of civil case.
No matter the cause of your personal injury, success with your civil suit against the defendant hinges on your ability to prove the defendant not only violated a duty they owed to you, but also in doing so directly caused your claimed damages. You have the right to claim full repayment of all the economic losses you suffered because of their actions as well as appropriate pain and suffering compensation.
Claimable Damages in a Highlands Ranch Personal Injury Case
Many victims of personal injuries initially undervalue their claims. While they may recognize immediately noticeable losses, they may struggle to calculate the full long-term impact of their injury. Under state law, the plaintiff in a personal injury case has the right to seek money for:
Property damage. If the defendant's behavior results in damage to your home, vehicle, or other personal property, they are responsible for all associated repair or replacement costs.
Medical expenses. When your claim entails physical injury, the defendant who caused the injury is responsible for the cost of any and all medical care you require to reach maximum medical improvement from the injury. Your Highlands Ranch personal injury attorney will be invaluable for proving the full scope of claimable medical expenses you can seek from the defendant.
Lost income. A personal injury could leave you unable to work and earn income for an extended time. In this situation, the defendant is liable for the income you can't earn while you recover. Additionally, if your injury resulted in any long-term or permanent disruption to your earning capacity, the defendant could face liability for the future income you are no longer able to earn.
Pain and suffering. Colorado law limits pain and suffering compensation to $500,000 in most personal injury cases. Your non-financial damages include the physical pain, emotional distress, and psychological trauma the defendant caused, and your attorney can help you gather the evidence needed to substantiate your claim for maximum pain and suffering compensation.
There is no reason to bear the cost of someone else's negligent act or misconduct when they have injured you. An experienced Highlands Ranch personal injury attorney is the resource to consult in this situation, and they can determine your best options for recovering your losses. When Cheney Galluzzi & Howard are your legal counsel, we will do everything we can to maximize the results of your recovery efforts. We aim to settle clients' cases quickly whenever possible; however, if settlement isn't going to happen, we are fully prepared to go to trial with your case.
Personal Injuries FAQs
Q: When Should I Consult a Highlands Ranch Personal Injury Attorney?
A: After any personal injury, your health and well-being should be your primary concern, but after receiving medical care you should reach out to legal counsel you can trust right away. You have a limited time in which to file your civil claim for damages, and the faster you secure legal representation the more likely you are to maximize your recovery in the shortest time possible.
Q: How Much Is My Personal Injury Claim Worth in Highlands Ranch?
A: State law allows the plaintiff in a personal injury case to seek repayment of any of the economic losses they suffered because of the defendant's behavior. These are likely to include medical expenses, lost income, and property losses. However, it's also possible for the plaintiff to receive up to $500,000 in pain and suffering compensation depending on the severity of their injuries. Your Highlands Ranch personal injury attorney can provide an estimate of your case's total potential value.
Q: How Long Do I Have to Start a Personal Injury Claim?
A: The statute of limitations or legal time limit for filing a personal injury claim in Colorado is two years after the injury. It's best to start the claim filing process quickly to not only meet this deadline but also to ensure the best chances of success with the case. Swift legal action preserves the freshness of physical evidence and reliability of witness testimony that success with your claim might require.
Q: Can I Still File a Personal Injury Claim If I Partially Caused My Injury?
A: The state enforces a modified comparative negligence law. This means that a plaintiff can still claim compensation for their damages even if they bear partial fault for causing those damages. However, their fault must be less than 50%; otherwise, they lose the right to claim compensation from the defendant. If, for example, the plaintiff is found 10% at fault, they lose 10% of their final award from the defendant to reflect this. Your Highlands Ranch personal injury attorney can help you minimize any partial fault you may bear for your personal injury.
Q: How Much Does It Cost to Hire a Highlands Ranch Personal Injury Attorney?
A: It's natural to worry about the potential cost of legal fees when you need to hire an attorney, but the attorneys at Cheney Galluzzi & Howard eliminate the risk of facing exorbitant legal fees with contingency fee billing. We will not charge any upfront or ongoing legal fees for our representation. Instead, you part with a percentage of the compensation we obtain for you as our fee. However, if we cannot obtain compensation, you pay nothing, so there is no financial risk to having our team represent your claim.
Ultimately, each personal injury plaintiff in Highlands Ranch will face an entirely unique series of legal proceedings as they seek accountability and compensation for their damages. When you have the right attorney handling your case, you are more likely to maximize your recovery to the fullest extent possible under state law, and our team can help you accomplish this in the most efficient manner possible. Contact Cheney Galluzzi & Howard today to schedule a free consult with a trustworthy Highlands Ranch personal injury attorney.