Whether you are a long-time resident of Colorado, just moving to the state, or just acquiring a vehicle, it's important to understand the state laws surrounding car insurance. If you don't properly insure your car, you can find yourself in significant financial and legal trouble.
Every state has its own laws about car insurance and how it should be billed. When you move to or travel to a new state, it's important to know what will happen if you get into a car accident. A little bit of forethought and preparation can save you time, money, and heartache if something should happen.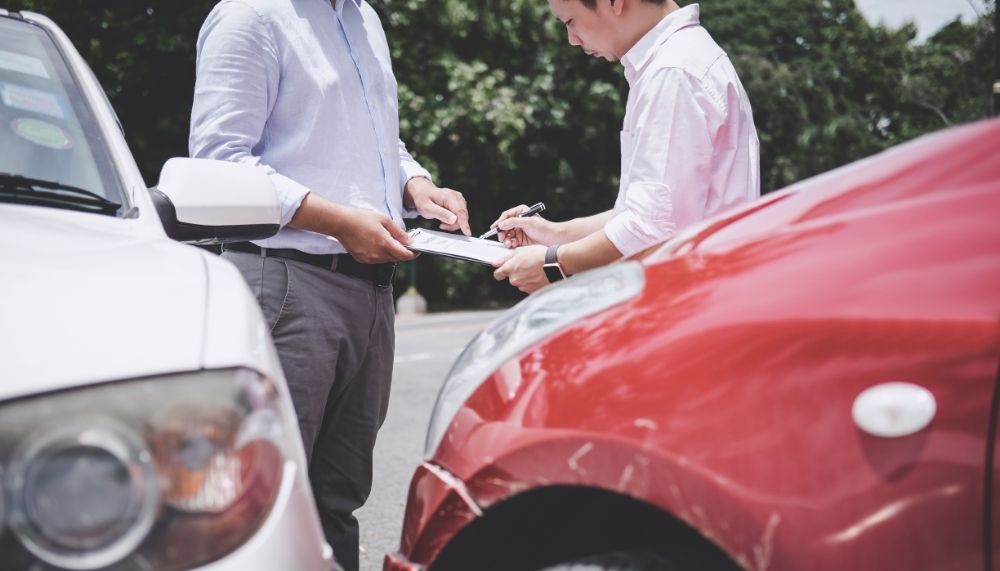 Insuring Your Vehicle
Colorado requires that you have valid car insurance at all times while driving. This is mandatory for all drivers, no matter your age or how long you have been licensed. If the police catch you driving without insurance, strict penalties ensue.
Insurance covers bodily injury liability and property damage liability. For bodily injury liability, the minimum coverage is $25,000 per person or $50,000 per accident. The property damage liability minimum is $15,000. It's important to know that this won't necessarily cover everything in an accident. The minimum insurance will keep you from getting penalized for not having insurance, but it won't necessarily fully protect you if something happens.
Many people believe that they can save money by forgoing insurance, but in the long run, it's far more expensive to drive without it. Accidents and traffic stops can happen despite careful driving. You can easily get yourself into significant trouble, and unfortunately, the consequences are fairly severe.
Consequences of Driving Without Insurance in Colorado
The first time you are caught, you must pay a minimum fee of $500 and suffer a license suspension until you show proof that you have purchased insurance. If you are caught a second or third time, you must pay a minimum fee of $1,000. For the third offense, you will be given a four-month license suspension, and on the fourth, you will receive an eight-month license suspension.
For each offense, four points will be added to your drivers' license, and you will be given 40 hours of community service.
Types of Coverage
There are different types of car insurance coverage that you can get. They all serve different functions, and different options are best for different people. Types of insurance include:
Collision Insurance: This type covers the repairs to your car if you hit another car or object. Collision insurance usually has a deductible that you must pay.
Comprehensive: Comprehensive insurance pays out if you get in an accident resulting from factors outside of your control, such as an animal on the road, weather, road conditions, theft, etc.
Roadside Assistance: If you're stranded with an issue, this type of insurance provides tow trucks, refueling, tire replacement, jump starts, etc.
Uninsured/Underinsured Motorist: This category protects you if the person who hits you doesn't have insurance or doesn't have enough insurance to cover the damage.
Gap Insurance: Gap insurance helps to protect any outstanding debt on a car payment plan or loan-to-buy plan.
Medical Payments: This type of insurance will help with medical bills in the event you get hurt.
You may choose a combination of these types of coverage, depending on your personal situation and concerns about your car.
Fault vs. No-Fault
States can be either fault or no-fault states when it comes to car insurance. Colorado is a fault state, which has both positives and negatives for drivers. The positive is that your insurance does not have to pay if you get in an accident that isn't your fault. This can help your premiums stay low.
The negatives of driving in a fault state occur if neither party will admit fault in an accident. In these cases, the insurance companies argue over which party is at fault and required to pay. This can take a long time and delay your insurance settlement. For many people, this is financially straining, especially if you have medical bills and car repair bills that need to be paid right away.
FAQ About Colorado Car Insurance Laws
How Does Colorado Car Insurance Work?
When you buy a car, you choose an insurance company and plan. Every month, you pay a flat rate, also known as a premium. If you're in an accident, you can make a claim with your insurance, and they'll help to pay for repairs. If the accident is another person's fault, their insurance should compensate you for damages. By paying small monthly payments, you protect yourself from financial responsibility if something goes wrong.
Does Insurance Follow the Car or the Driver in Colorado?
Unlike many states, you insure the car, not the driver, in Colorado. This means that if you lend your car to a friend, family member, or neighbor, your insurance will likely still be liable if they get into an accident. There are limitations to this, but generally, your car is protected.
What Is Full Coverage in Colorado?
Full coverage car insurance is an insurance plan that covers more than the state minimum. The state minimums almost never cover all damages, and the driver is often responsible for some of the cost. Full insurance has much higher monthly premiums but also does a much better job at protecting you if you get into an accident. With some full insurance plans, you don't have to pay anything if your car is damaged.
How Much Auto Insurance Coverage Is Required by Law for the State of Colorado?
The state of Colorado requires that you have $25,000 per person and $50,000 per accident of bodily injury insurance. You must also have $15,000 of property damage liability insurance. This is the minimum and will usually not cover all of the damage from a collision. However, when you get the minimum, the monthly premiums are also lower.
Contact Cheney Galluzzi & Howard
Our team is here to help you after a Colorado car accident. We have decades of combined experience, and our expertise allows us to properly represent you in disputes of fault and any other issues you encounter after your collision.
For more information, contact Cheney Galluzzi & Howard today.