Motorcycling can be a fun way to get around. Many people opt for this mode of transportation over cars for the thrill, the easy maneuvering, and the community. Though there are many valid reasons to ride a motorcycle, it's important to remember the dangers as well. Motorcycle accidents often cause serious injuries and can even be lethal.
Wearing a helmet is a great way to lower your risk of injury or death on a motorcycle. Though they aren't perfect, they can greatly increase your chances of survival. In some states, they are required, while others have more lenient helmet policies.
If you ride a motorcycle in Colorado, it's important that you know and follow all relevant laws. These standards are in place to keep you and other drivers safe on the roads.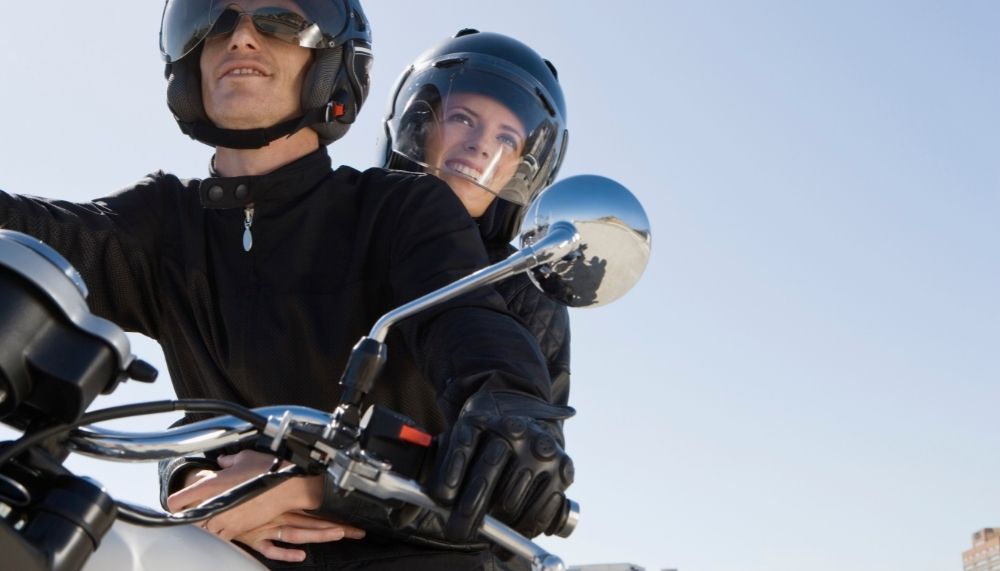 Motorcycle Helmet Standards
In the state of Colorado, adults 18 and older can choose whether or not they want to wear a helmet. However, if a rider is 17 or younger, they must not only wear a helmet, but they must wear a helmet that is approved by the Colorado Department of Transportation. This helps to ensure that minors remain safe if they ride on a motorcycle. It also helps them to develop good safety equipment habits.
Approximately 65% of fatal motorcycle crash victims are not wearing their helmets. This means that wearing a helmet while riding a motorcycle can significantly decrease your likelihood of dying in an accident.
Other Precautions
Wearing a helmet is not the only safety precaution that you can – and should – take when riding a motorcycle. In fact, the law requires that all motorcycle riders, regardless of age, wear protective eyewear. This may be specialized sunglasses, goggles, or a helmet shield. This standard helps to ensure that bugs and road debris do not get into a driver's eyes and impede their ability to drive safely.
The motorcycle must also have footrests for the driver and the passenger to use, and they must make use of them while riding. This helps to keep limbs from being pulled under the wheel or scraping against the ground.
If there are any passengers on the motorcycle, they must always sit either behind the driver or in a sidecar. There is no situation in which a passenger should sit in front of the driver of a motorcycle. This is dangerous for the passenger and the driver and may impede the driver's ability to properly react to changing road situations.
Finally, if you're riding a motorcycle, you may never cling to a car or other vehicle. This is to say, you may not attach your motorcycle to a car and ride behind it. You also must be aware of the lanes of traffic and refrain from passing someone in the same lane. Though motorcycles may be able to fit beside cars in a single lane of traffic, it is illegal to pass someone in the same lane.
Driving Near Motorcyclists
There is only so much that motorcyclists can do to protect themselves and prevent accidents. The rest of the responsibility is on other drivers to drive cautiously. Even if you are not a motorcyclist, there is a lot you can do to reduce motorcycle accidents and keep Colorado roadways safe.
Be Diligent With Your Blind Spot
Motorcyclists can be hard to see because they don't take up as much room as a standard car. Because of this, many motorcyclists are hit or run off the road by drivers who don't properly check their blind spots before changing lanes. A simple way to reduce accidents is by thoroughly checking your blind spot before changing lanes or turning.
Give Motorcyclists Space
It's always best to give motorcyclists a little extra room. This gives you time to stop or adjust if they suddenly brake or swerve. If you don't have time to adjust, you may run into them; the damage to both the motorcycle and the driver will likely be catastrophic. Rather than the standard three-second following rule, try giving them a full 5-10 seconds when you can.
Don't Get Distracted
One of the best things you can do to prevent accidents of all kinds is to eliminate distractions. Things can change quickly in the split second it takes to check your phone, so keep it turned off until you reach your destination.
FAQs About Colorado Motorcycle Helmet Laws
Is It Legal to Ride a Motorcycle Without a Helmet in Colorado?
If you are 18 years of age or older, you are welcome to ride a motorcycle without a helmet if that's your choice. However, minors ages 17 and younger must wear a helmet that is approved by the Colorado Department of Transportation. It's important to do your research and know the risks before you make any decisions about motorcycle safety equipment.
Is Riding a Motorcycle Without a Helmet Safe?
Around 65% of Colorado motorcycle deaths happen to riders who are not wearing a helmet. This is a strong statistical indication that wearing a helmet helps to reduce fatality in the case of an accident. Your brain and spinal cord are essential to the function of your entire body. If you damage one or both of them, it will have a much greater impact than breaking a bone or tearing a ligament. It's always safer to wear a helmet.
Which US States Have No Helmet Law?
The only states that do not have helmet laws for motorcyclists are Iowa, New Hampshire, and Illinois. The rest of the states have laws surrounding whether or not motorcyclists must wear helmets. In many states, anyone 21 or younger must wear a helmet. Colorado only enforces helmet requirements until a person is of legal adult age.
Does Colorado Have a Dead Red Law?
Motorcyclists are legally allowed to proceed through a red light if they have stopped, and it is safe for them to do so. Essentially, they may treat the light as a stop sign as long as they yield to other traffic and proceed safely. It's important to be on the lookout for motorcyclists who may do this.
Contact Cheney Galluzzi & Howard
If you are in a motorcycle accident, it's important to hire an attorney with your best interests in mind. Our attorneys at Cheney Galluzzi & Howard are here to help. Contact us today to learn more.