Car accidents can be damaging and traumatic experiences, and it's not always easy to determine the best legal steps to take after these incidents. Colorado uses a fault-based system to resolve car accident cases, and determining fault will be crucial for an injured driver struggling in the aftermath of a damaging accident. It's natural to wonder about the potential value of your car accident claim, and an experienced Colorado personal injury attorney can provide the guidance you need during this challenging time.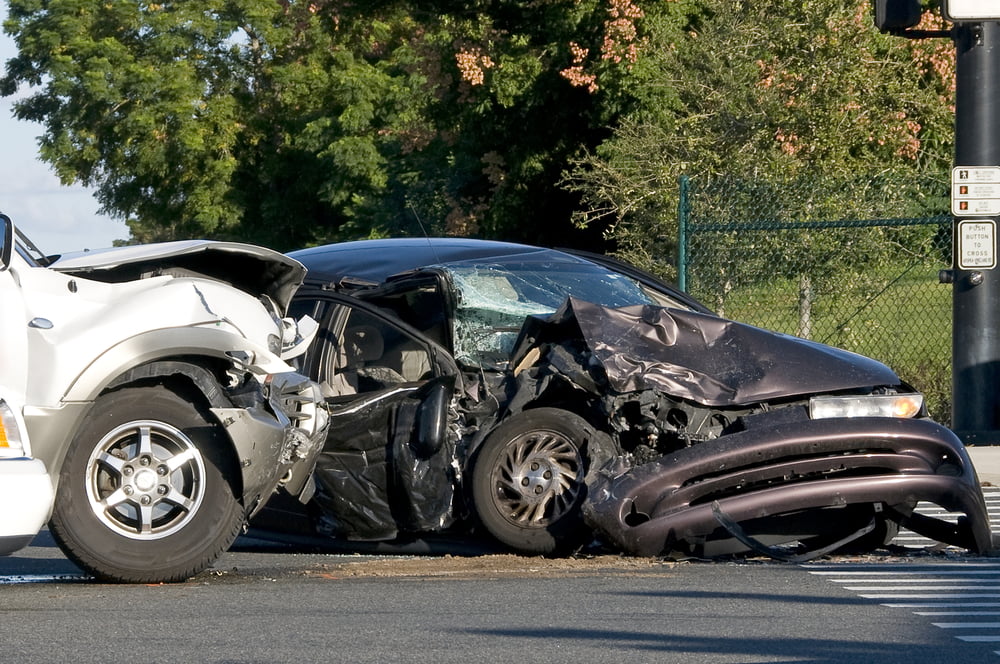 When calculating the value of your case, you need to consider auto insurance, your economic damages, and the severity of any injuries you sustained. The first step toward recovery after most car accidents in Colorado is an auto insurance claim against the at-fault driver's policy, but these claims can be challenging to manage without legal representation. Additionally, you will need to take further legal action if the at-fault driver's insurance can't fully cover your damages.
Dealing With Insurance After an Accident
Colorado requires all drivers to carry liability insurance. If another driver caused your recent accident, you must file a claim against their auto insurance policy. This is often more difficult than it seems at first. Insurance companies tend to look for any reasons to deny a claim or reduce a settlement payout. Some insurance companies even use bad faith tactics to dupe claimants into accepting lowball settlements or outright denying legitimate claims.
An experienced attorney can significantly improve your experience with an auto insurance claim. Your legal team can help you gather the evidence you need to support your claim and file your demand letter to the other driver's insurance company. Once they see you have legal representation, they will automatically become more agreeable to your situation, and you should receive a settlement check within a few weeks or a month or two. In addition, once you settle with the insurance company, your attorney can help you calculate the additional damages you can seek from the other driver that insurance won't cover.
Economic Damages
Colorado state law allows an injured car accident victim to hold an at-fault driver accountable for the economic damages they cause. These are generally easy to calculate and include measurable economic losses resulting from the at-fault party's actions. Therefore, your economic damages are likely to include:
Medical treatment costs. If you suffered severe injuries in your car accident, the at-fault driver is not only responsible for immediate medical expenses like hospital bills and emergency transportation fees but also the cost of any long-term treatment you require. Your attorney can help you calculate the full scope of medical expenses that auto insurance won't cover and include these in your civil claim.
Lost income. You may be unable to work for a long time after your accident, and the defendant in your case is responsible for the income you lose during this time. Additionally, you have the right to hold the at-fault driver accountable for your long-term lost income if you develop a permanent disability that prevents you from returning to your job.
Property damage. Colorado law requires every driver's auto insurance policy to provide at least $15,000 in property damage liability coverage. However, if the actual value of your vehicle is beyond this threshold, you can hold the defendant accountable for any property damage you sustained that exceeds the scope of their property damage liability coverage.
If an at-fault driver only has a minimum coverage auto insurance policy and causes a severe accident, it's very possible for the victim's economic damages to exceed the at-fault driver's coverage limits. Additionally, an injured driver will also have the right to seek non-economic damages.
Pain and Suffering
Colorado law allows the victim of a personal injury to seek compensation for physical pain and psychological distress. For example, a car accident can be a traumatic experience that causes painful injuries, and the defendant is responsible for the severity of the plaintiff's experience. Colorado law typically limits pain and suffering damages to $613,760 or $1,227,520 when there is clear and convincing evidence of the defendant's fault. If the plaintiff suffered any permanent injury, there is no cap on the amount of pain and suffering compensation they may include in their claim.
FAQs About How Much Can Someone Sue for a Car Accident in Colorado?
How Much Should I Settle for After a Car Accident?
You have the right to hold the at-fault driver accountable for all losses they caused. If you are having trouble calculating the full scope of your claimable damages from a car accident, it's important to consult a personal injury attorney as soon as possible. Your legal team can maximize the compensation you receive from insurance and build a civil claim to recover the remaining damages.
How Is Pain and Suffering Calculated in Colorado?
If the plaintiff did not suffer a permanent injury, the most they can claim in pain and suffering is $1,227,520 with clear and convincing evidence. In most cases, an attorney will multiply their client's medical expenses by two to five, depending on the seriousness of the injury. For example, if the plaintiff incurred $50,000 in medical expenses, it would be reasonable for them to claim up to $613,760 in pain and suffering damages for a severe injury. If the plaintiff suffered any permanent harm from the accident, there is no cap on the amount of pain and suffering compensation they can include in their claim.
Is It Worth It to Sue After a Car Accident?
If another driver caused your recent car accident and you suffered significant losses, their insurance may not be enough to fully compensate you. If you are unsure whether a lawsuit would be appropriate in your situation, it's best to consult an experienced lawyer as soon as possible to discuss your legal options beyond insurance.
It's natural to have legal questions after experiencing a damaging car accident that someone else caused. Cheney, Galluzzi & Howard has years of experience guiding Colorado clients through complex car accident claims, and we're ready to put this experience to work for you. To discuss your legal options with an experienced personal injury lawyer, contact us today and schedule a case review.