As a driver, it's important that you keep yourself up to date on current guidelines and laws surrounding Colorado roads. This knowledge not only helps to keep you safe but can also ensure you don't get pulled over for violating any road rules.
Though many people are used to driving, it's still important to refresh your skills periodically. Otherwise, it is easy to drive without thinking, which can be dangerous to you, your passengers, and other cars on the road.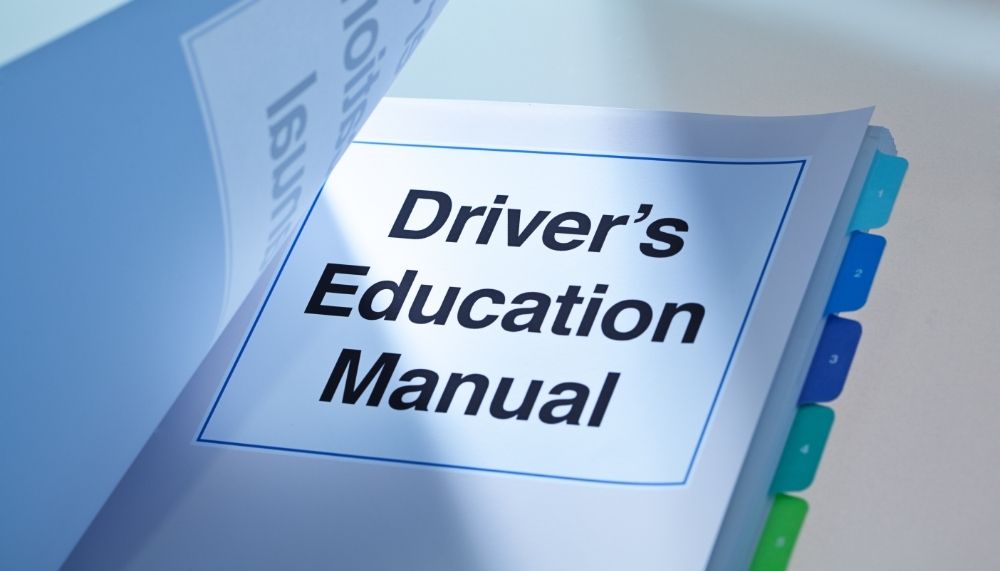 Obtaining a Colorado Driver's License
If you have lived in Colorado for at least 90 days in a row or are employed in the state, you are eligible to get your Colorado driver's license. To get your license, you have to prove your identity and US citizenship. If you are not a citizen, you may still get a license if you can prove that you are a permanent citizen or temporary lawful citizen. You will also need documented proof of a social security number or tax ID number (TIN). Finally, you will need proof that you live at your current Colorado residence.
When you bring this information to the Department of Motor Vehicles (DMV), you will undergo a physical aptitude test. This is where a professional will determine if you are able to drive or if you have any disabilities that may prevent you from safely driving a car.
A vision test is required to obtain or renew a Colorado driver's license. If you have less than 20/40 vision, you will need to wear corrective lenses when you drive a vehicle.
Finally, a written test and driving test are standard for new drivers. If you have a license from another state, your driving history may exempt you from having to take the driving test. You may still have to take the written test.
If you are under 18 and applying for a license, you will need a parent or guardian to be present and help with the process of obtaining a license.
Colorado DUI Laws
Colorado is extremely strict about driving under the influence, and the 2022 driver handbook reflects this. As in most states, any blood alcohol content at or above .08% qualifies you for a DUI charge. However, Colorado recognizes driving while ability impaired (DWAI) as an offense as well. This means that if you have a BAC of .05% or higher, you will face charges as well. DWAIs are not as severe as DUIs, but they do contribute to your record as well.
DUI charges are outlined in the 2022 handbook. Jail time, fines, and public service are expected if you are convicted of a DUI or DWAI.
Traffic Signs
The Colorado driver's handbook outlines the meaning of road signs and signals. Though you may feel that you know the meaning of all of these, it's important to review them. There may be some less common signs that you've forgotten or misinterpreted throughout your time on the road. Reviewing these signs can help you to be a safer driver and ensure that you are not at fault for any accidents.
Many people don't realize Colorado is a fault state when it comes to car accidents. Car insurance companies must determine who was at fault for a collision before they will pay. If you are at fault, your insurance premium may go up, and you could face responsibility for any injuries that occurred.
Understanding and following traffic signals help you avoid fault in these situations and ensures that your family and finances are protected.
FAQs About Colorado Driver Handbook
Where Can I Get a Copy of the Colorado Driver's Handbook?
The Colorado driver's handbook is available online on the Colorado DMV website. You can also access it through their app. These locations make it easy for you to access and review the rules no matter where you are. If you prefer to study a physical copy, you may print the handbook. There are no copyright restrictions for citizens who want to print the text.
How Do I Study for my Driving Test in Colorado?
Studying for a driving test can be intimidating. To prepare, it's best to review the Colorado driver's handbook to learn the official rules and regulations. You may even create flashcards or have a friend or family member quiz you on different points.
If you have a permit, you should practice driving on the road with a licensed driver as well. This real-life experience can help immensely and give you a better probability of passing your test.
Can I Take my Colorado Written Driving Test Online?
Colorado is one state that allows residents to take their permit tests online. This can help make scheduling easier and often puts test-takers at ease. Keep in mind, this is only for permits, not for licenses.
Written tests for full licenses must be done in person. Though this is certainly less convenient, it helps to make sure that licensed drivers are truly ready for the road.
What Does the Colorado Driving Test Consist Of?
You will need to know at minimum the following:
How to safely change lanes
How to go through intersections
How to follow the speed limit
How to operate the headlights and signals on your car
How to properly navigate near pedestrians and other cars
If you take driving lessons from a professional, you should be well prepared for your driving test. Most driving schools are very thorough in their curriculum.
Contact Cheney Galluzzi & Howard
When it comes to road laws and accidents, no law firm has more resources than our team at Cheney Galluzzi & Howard. We work diligently to represent you in your car accident case and make sure that you feel cared for if something happens on the road. Our experience in this field is unparalleled and gives you the very best chance of winning your case in court. No one knows Colorado roads like our team does.
For more information on how we can help you, don't hesitate to reach out online today.