Westminster Car Accident Attorney
Any car accident has the potential to be a life-changing event for everyone involved. While many people in Westminster, Colorado, have experienced car accidents and walked away seemingly unharmed, others have suffered catastrophic injuries that permanently diminish their quality of life, earning capacity, and ability to live independently. Recovering from a car accident is rarely simple and straightforward, and even when liability for a collision seems perfectly apparent, a victim can still face an extremely difficult series of legal proceedings in their efforts to recover their losses.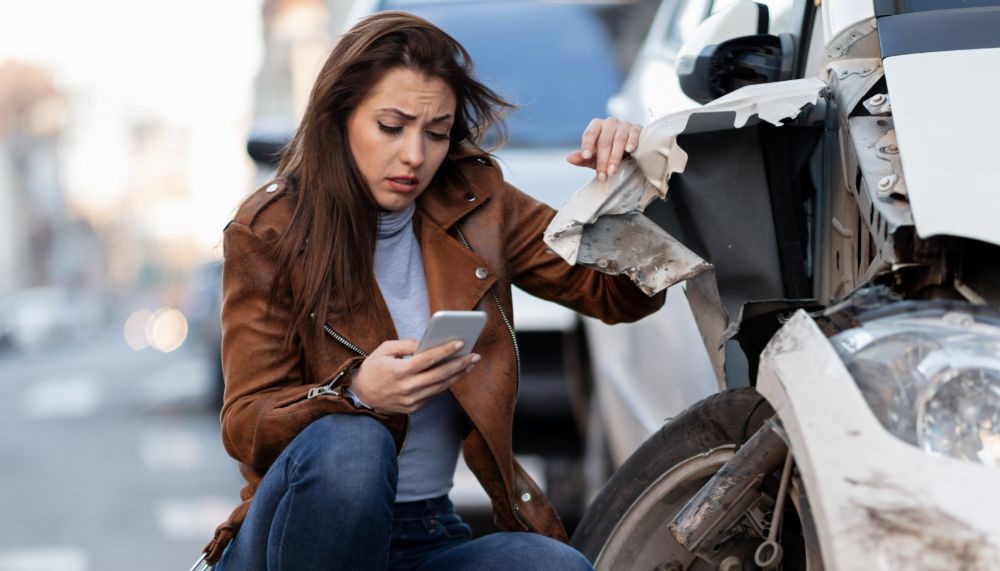 Helping Westminster Clients Recover From Car Accidents
When you or your family member has been harmed by a car accident, a Westminster car accident attorney can help you ensure accountability for the driver responsible. The right legal team is invaluable in this situation, and your attorney can potentially help you recover far more compensation than you may have initially expected. Whatever your case entails, it is crucial to seek legal counsel as quickly as possible once your condition stabilizes. You have a limited time in which to file a personal injury case against the driver who caused your accident and an even shorter time in which to file an auto insurance claim.
The attorneys with Cheney, Galluzzi & Howard are an experienced team of attorneys with many years of successful cases. We have assisted many clients in their recovery efforts after damaging car accidents, helping them prove fault and accurately establish the various damages claimable from those responsible for injuring them. We know the aftermath of any car accident will be painful, traumatic, and uncertain, but we are confident in our ability to provide ongoing support and reassurance to our clients facing all manner of damages due to the negligence and misconduct of others.
Common Causes of a Colorado Car Accident
Every driver faces various risks every time they drive. The determining factor as to whether you have grounds for legal action after a car accident in the Westminster area is whether another driver caused the crash. This can be more difficult to prove in some cases than others. When you have Cheney, Galluzzi & Howard representing you, our goal is to guide you through all of your recovery efforts as efficiently as possible, reaching the best outcome possible. We have the resources and experience to handle all types of car accident claims, including those resulting from:
Driving under the influence (DUI) of alcohol or drugs. This is one of the most commonly reported criminal offenses, and the penalty for a DUI conviction is likely to include an extensive driver's license suspension, a heavy fine, and possibly jail time. Penalties increase sharply when a defendant has injured or killed someone due to impaired driving.
Distracted driving. Inattentive drivers are common throughout the United States, and each year distraction behind the wheel is the top-cited cause of all motor vehicle accidents. A few seconds of distracted driving is all it can take to cause a life-changing accident. Our team knows how to gather the evidence required for firmly establishing liability for your recent accident, such as the other driver's cell phone records or traffic camera footage that shows them failing to pay appropriate attention to their surroundings while operating their vehicle.
Speeding. The speed limits posted on roads are not suggestions, and unfortunately, light speeding is relatively commonplace throughout the entire United States. However, it is essential for drivers to understand the risks they face when they refuse to heed speed limits. Speeding will dramatically reduce the time and space they have to slow down and avoid a collision if traffic changes in front of them unexpectedly. Speeding is a major contributing factor to serious accidents, including those resulting in catastrophic or fatal injuries each year.
Vehicle malfunctions and defective parts. In the event a defective vehicle or a defective part is responsible for a crash, the injured victim will likely have grounds to file a product liability suit against the manufacturer. They may have the option of joining a class-action lawsuit against the manufacturer if other drivers have experienced similar incidents, but they should consult their attorney to determine whether this option would be more beneficial than filing an individual civil claim for damages.
Reckless or aggressive driving. When drivers intentionally engage in dangerous maneuvers behind the wheel, they put themselves at risk and significantly increase the chance of experiencing an accident.
If you believe another driver is directly responsible for causing the accident you recently experienced, it is crucial that you speak with an experienced Westminster car accident attorney immediately after you address your initial medical concerns. Any delay can interfere with your case in various ways, but the right attorney can significantly improve the speed of all your recovery efforts.
What to Expect When You Must File an Auto Insurance Claim in Westminster
The first phase of recovering from a car accident in Westminster is typically the insurance claim filing process. The injured driver must identify the driver who caused the accident and file a claim against their insurance policy. All drivers must have auto insurance that meets the state's minimum coverage requirements for bodily injury to a single person, bodily injuries to multiple persons in a single accident, and property damage. In Colorado, drivers must have "25/50/15" coverage, meaning their policy must provide at least $25,000, $50,000, and $15,000 for these three types of damages, respectively.
While this may seem like more than enough to cover the damages from a car accident, it is common for victims to initially underestimate the total damages resulting from these incidents. The average person may be able to easily calculate immediately recognizable losses, but they are likely to struggle when it comes to assessing ongoing or long-term damages. Maximizing the insurance claim payout you secure is the best first step to take in securing full compensation for your damages. When you choose Cheney, Galluzzi & Howard to assist you with your recovery efforts, we can file your demand letter to the at-fault driver's insurance company, address any bad faith tactics they may attempt, and assist you in maximizing your claim settlement.
Preparing Your Personal Injury Case in Westminster
Once you have obtained as much compensation for your damage as you possibly can from the other driver's insurance policy, any outstanding losses can be recovered through a personal injury suit. To succeed with this civil claim for damages, you must be prepared to prove the other driver directly caused all of your claimed damages and that they did not result from some other cause.
Most personal injury claims revolve around acts of negligence, such as distracted driving or moving violations. If this applies to your situation, you must prove the other driver had a duty of care, failed to meet that duty of care in some way, and directly caused the losses you have listed in your claim. Economic losses claimable in Westminster personal injury cases typically include:
Immediate and future medical expenses. You have the right to hold the at-fault driver accountable for any and all the medical care you or your family member require because of their actions. The defendant's insurance can cover some of these losses, but insurance alone is unlikely to be enough if you suffered any catastrophic injuries. Our team can help you gather any documentation required for fully establishing the entire scope of medical care your situation demands.
Immediate and future lost income. A car accident can easily put you out of work for an extended period until you recover, and the defendant is liable for the wages you are unable to earn during this time. Similarly, if you will not be able to go back to work because of your accident, the defendant is liable for the future income you are no longer able to earn.
Property losses. You can seek repayment for repair and replacement costs for any property damaged by the defendant's actions. For example, if their auto insurance cannot fully cover the loss of your vehicle, the remainder can be claimed in your personal injury action.
Beyond these financial losses, the plaintiff in a personal injury case can also seek accountability for the pain and suffering they experienced because of the at-fault driver's actions. State law limits pain and suffering compensation in most personal injury cases, but the right attorney can assist you in maximizing this aspect of your recovery in various ways. Ultimately, your case could be worth much more than you initially expected when you choose an experienced Westminster car accident attorney to handle your recovery efforts on your behalf.
The attorneys with Cheney, Galluzzi & Howard are ready to provide the ongoing support and guidance you will need throughout all of the recovery efforts you must attempt after an accident. Our team excels at navigating complex civil cases, such as car accidents in which multiple drivers share fault for the resulting damages, hit-and-run accidents, and accidents caused by willful misconduct behind the wheel. Rest assured that whatever your case entails, we have the professional experience and resources necessary to guide you to a favorable conclusion to your recovery efforts.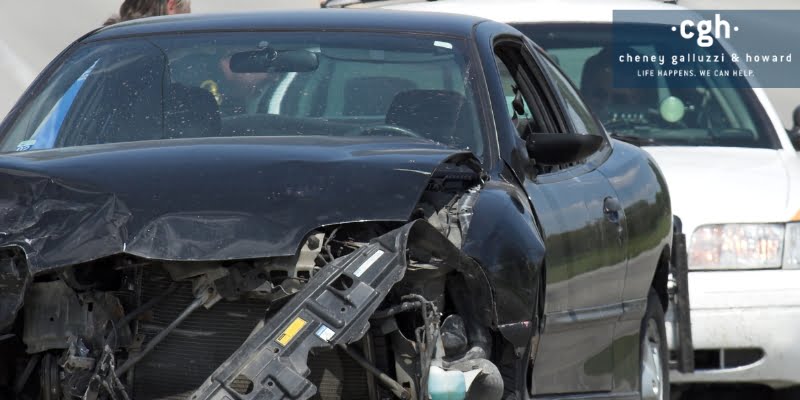 Car Accident Case FAQs
Q: What Percentage Do Most Personal Injury Attorneys Take?
A: Contingency fee billing makes legal counsel more accessible to those who need it most, ensuring they pay nothing upfront and no ongoing legal fees until they reach a conclusion to their case. A contingency fee is a percentage of their final case award paid to their attorney, but only if the attorney wins the case. Most contingency fees are between 25% and 40% of the case award, and most attorneys will vary pricing based on multiple factors.
Q: Will I Get a Bigger Settlement With a Westminster Car Accident Attorney?
A: Experienced legal counsel is the best asset to have on your side if you want to maximize the final case award you obtain from the defendant. While you may think you have a firm grasp on the total amount of damages you can seek from the driver who hurt you, it's common for many accident victims to undervalue their claims at first, not realizing the full scope of compensation that's legally available to them. Even after you account for the contingency fee required for hiring your attorney, they can potentially make a significant difference in the outcome of your case and help you secure far more compensation than you may have initially expected.
Q: What Can a Personal Injury Attorney Do for Me After a Car Accident?
A: You can rely on the team at Cheney, Galluzzi & Howard to assist you with every aspect of your recovery efforts after a car accident. This includes filing an auto insurance claim against the driver who caused your accident, and when insurance alone cannot cover your losses, we can build a personal injury suit on your behalf. You can expect responsive updates as your case progresses, allowing you to recover peacefully with the confidence of knowing your claim is in capable hands.
Q: How Long Does It Take to Resolve a Car Accident Claim in Westminster?
A: If the at-fault driver is clearly to blame for your accident and they accept responsibility, the legal proceedings you face may only take a few weeks to resolve. However, if liability is contested, or if a defendant refuses to negotiate a settlement, the plaintiff is likely to face a more difficult road to recovery that will entail litigation. Your Westminster car accident attorney can give you an estimate of how long your unique claim could take to resolve.
Q: Is It Worth Hiring an Attorney After a Car Accident?
A: Trustworthy legal counsel is an invaluable asset for anyone injured in a serious car accident. Whether you are concerned about proving fault, identifying a hit-and-run driver who fled the scene of a crash they caused, or accurately assessing the full scope of the damages available to you, our team can help with all of these issues. Ultimately, hiring an attorney to represent you is an investment in the quality of your final recovery.
The attorneys with Cheney, Galluzzi & Howard have helped many Westminster-area clients resolve their car accident claims, some of which pertain to extensive damages, unclear liability, and a host of additional complications. Whatever your situation entails, you can expect compassionate and responsive counsel from our team through every stage of your recovery efforts. Contact us today and schedule a free case review with a Westminster car accident attorney who can guide you to the best possible outcome for your claim.