Car accidents are common throughout Colorado, and some of these incidents result in devastating injuries and expensive economic damages. If you believe another party is responsible for a car accident you recently experienced, it is understandable to have lots of pressing legal questions about how you might hold them accountable and what type of compensation you may be able to recover. An experienced attorney will be an invaluable asset for all the recovery efforts you pursue after a serious car accident.
One of the most pressing questions a car accident victim is likely to have is how much compensation they may be able to secure for their losses. If you find yourself in this situation and must take legal action against a driver who hurt you or a family member, it's essential to know the car accident laws of Colorado, what to expect from the recovery efforts you pursue, and how much compensation you can reasonably expect for your damages.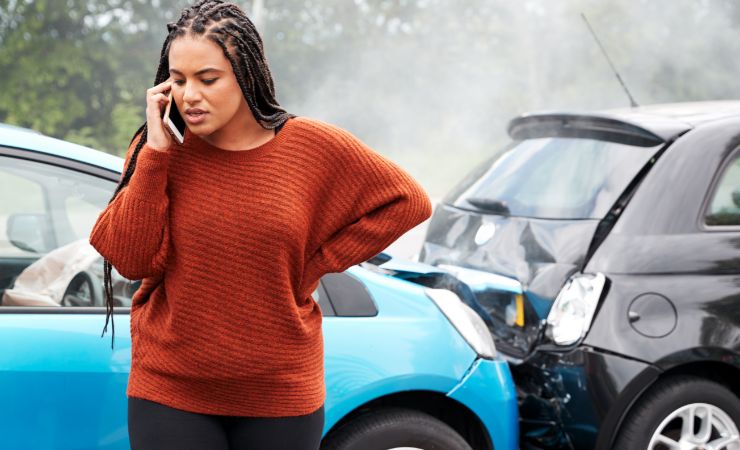 Assessing Economic Losses From a Car Accident
The initial aftermath of any car accident can be difficult to navigate, especially if you have suffered severe injuries. If you are injured in an accident, call 911 for help if you are able to do so and wait for first responders to arrive. If you are able to move around safely after the crash, do so carefully, report the accident, and check on your passengers and the others involved in the collision.
State law requires drivers to report all accidents resulting in significant property damage, injury, or death. Failure to do so could lead to criminal charges and severe penalties. If you are unsure whether you need to report a minor crash, it's typically best to be safe and report. This will ensure you are not punished for failing to report an accident, and there will be a formal police report on file to which you can refer later in your recovery efforts.
The total economic losses from any motor vehicle accident can be more severe than they seem at first. Property damage is typically the easiest to calculate and will include the cost of repairing the plaintiff's vehicle. This could also include the vehicle's actual cash value if it is damaged beyond repair and cannot be fixed. The plaintiff can also recover the cost of any other personal property lost in the crash.
Colorado's fault rule for car accidents means that any driver who causes a car accident is liable for all resulting damages, and property damage is likely to be only a fraction of the victim's total claimable economic losses. They are also responsible for the plaintiff's medical expenses and any long-term treatment costs they face for severe injuries. In addition, if the plaintiff cannot work, the defendant is liable for their lost wages as well, and they could face even more extensive liability for the plaintiff's lost future earnings if they left the plaintiff permanently disabled.
How an Attorney Can Help You
The right car accident attorney can make a tremendous difference in your recovery. First, they can ensure your case meets all applicable court filing deadlines and procedural requirements, ensuring your claim can proceed unimpeded by administrative red tape. You can then rely on your legal team to guide you through the auto insurance claim process and then the civil claim process to enhance your recovery as much as state law allows.
Ultimately, every car accident victim faces unique challenges in their recovery efforts, and there are no effective strategies for maximizing their recovery from their damages. However, every plaintiff benefits from having legal counsel they can trust. If you are unsure how to recover from a car accident someone else caused in Colorado, it's vital to reach out and secure legal counsel from a trustworthy attorney as quickly as possible.
FAQs About Typical Car Accident Settlement Amounts in Colorado
What Is the Average Car Accident Settlement in Colorado?
When assessing the potential value of your car accident claim, it may be difficult to calculate immediate and future damages resulting from the incident. Most car accident victims in Colorado manage to secure about 1.5 times the amount of economic damages they sustained. The excess in repayment is typically accounted for by their pain and suffering. An experienced attorney can estimate how much you could potentially secure from a successful personal injury claim.
How Is Pain and Suffering Calculated in Colorado Car Accident Claims?
State law typically limits pain and suffering compensation to $642,180 in most personal injury claims, extended to $1,284,370 for clear and convincing evidence. If the accident permanently harms a plaintiff, there are no caps on their pain and suffering. An experienced lawyer can help their client determine a suitable amount of pain and suffering based on the severity of their injuries, the difficulties they face in recovery, and whether they are likely to develop permanent disabilities and/or medical complications from their injuries.
How Much Is My Car Accident Claim Worth?
The total potential value of your car accident claim hinges on the total amount of economic losses you suffered and the severity of your injuries. A typical plaintiff seeking compensation for civil damages can usually expect full repayment for all their economic losses and a reasonable amount of pain and suffering compensation. Having experienced legal counsel assisting them improves the quality of the plaintiff's final results significantly.
How Much Does It Cost to Hire a Car Accident Attorney?
Most personal injury car accident attorneys accept clients on a contingency fee basis, meaning there are no ongoing legal fees for the client during the case, and they only pay a fee once their attorney has won their case. The contingency fee is a previously agreed-upon percentage of the client's final compensation.
The attorneys at Cheney Galluzzi & Howard have years of professional experience handling a wide range of civil claims on behalf of our clients throughout Colorado. It's natural to have lots of questions about your impending car accident claim and what you can expect in terms of recovery. Contact our team today to schedule your consultation with a car accident attorney you can trust.