Wheat Ridge Car Accident Attorney
Car crashes can happen at any time with little to no warning from various possible causes. Throughout the US, car crashes are consistently ranked among the top causes of accidental injuries and deaths reported each year. Every state enforces different laws for resolving the aftermath of a car crash, and it's essential for Wheat Ridge, CO, area drivers to understand their rights and responsibilities when they experience these incidents.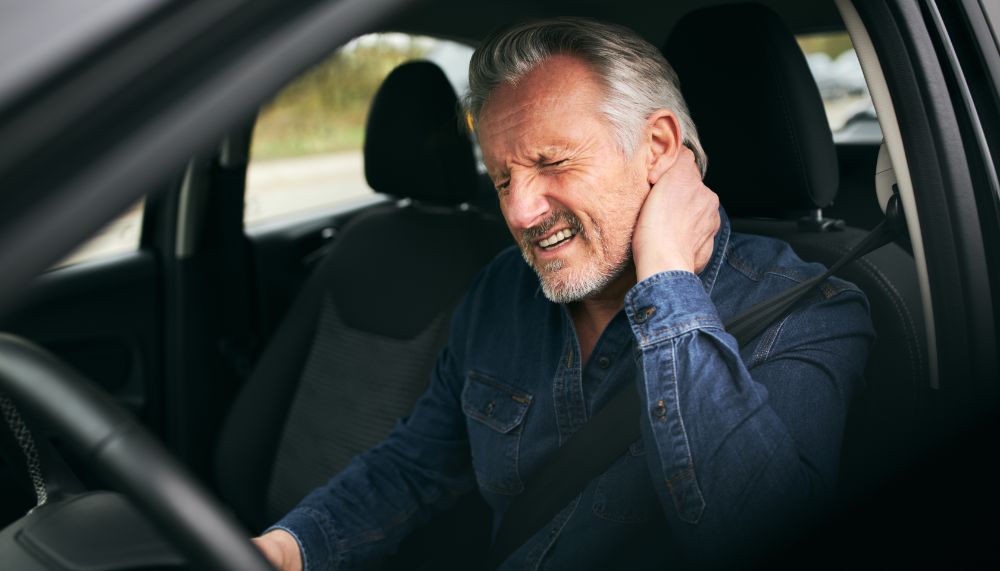 Helping Wheat Ridge Car Accident Victims Recover With Confidence
Recovery from a car crash is generally a challenging ordeal, and the average person may not know what to expect from their recovery process. Most car crashes will generate contested insurance claims, and when insurance alone cannot compensate a driver's losses, they must prepare a civil suit against the driver responsible for their accident.
Cheney, Galluzzi & Howard has a team of experienced personal injury attorneys who have helped many past clients through very challenging vehicle accident claims. We know the obstacles you will face as you seek compensation for the losses you suffered, and we know how to streamline your recovery process so you can get the financial compensation you need to recover.
Benefits of Hiring a Car Crash Attorney
Technically, there is no legal requirement for you to hire legal counsel to represent you after a car crash. It's possible to file your auto insurance claim against the at-fault driver on your own, and you could also pursue a personal injury claim without legal representation as well. However, you would face several significant risks in attempting to do so. The average person will not know how to address the unique legal mechanisms in play, and even if they manage to succeed with their endeavor they would be unlikely to obtain as much of a recovery as an attorney could have secured on their behalf.
When you choose Cheney, Galluzzi & Howard to guide you after a car crash, you will not need to worry about handling complex legal proceedings while enduring the difficulty of your medical recovery. Instead of trying to handle your legal affairs and your medical concerns entirely on your own, have our team represent you in your recovery efforts. We can handle your insurance claim against the responsible driver's policy, ensuring you receive an appropriate settlement, and if insurance alone cannot compensate your losses we will help you build a strong personal injury case to secure maximum repayment of your damages.
Common Causes of Motor Vehicle Accidents and Proving Liability
The first step in recovering from any car accident is proving how the accident happened and identifying the driver or drivers responsible. A few of the most commonly reported causes of car crashes that generate insurance claims and complex civil claims for damages include:
Distracted driving. Across the US, inattentive driving is responsible for most of the accidents reported each year. Some states have enacted new laws designed specifically to curb distracted driving accidents, but many drivers consistently disregard these statutes and put themselves and others at risk.
Driving under the influence (DUI) of alcohol or drugs. This behavior is illegal in every state and will lead to criminal charges against the impaired driver. The penalties for a DUI conviction in Colorado generally include a fine, a driver's license suspension, and possible jail time. Penalties increase significantly when an impaired driver causes bodily harm or fatal injuries while operating their vehicle under the influence.
Speeding. Any time a driver exceeds the speed limit, they are creating a massive hazard on the road, endangering themselves and every other driver around them. Accidents at higher speeds tend to cause the most catastrophic damage and have a high chance of resulting in fatal injuries.
Moving violations, such as illegal turns or running red lights or stop signs. These actions can startle other drivers and easily cause accidents. Drivers have a duty of care to abide by posted traffic signals and obey the rules of the road at all times.
No matter how your recent car accident happened, it is crucial to have legal representation you can trust as you navigate your recovery efforts. The right attorney can make recovering from your accident much easier, from the insurance claim process to a personal injury suit if necessary. The attorneys at Cheney, Galluzzi & Howard aim for completely client-focused and responsive legal counsel in every case we accept.
Filing an Automobile Insurance Claim in Wheat Ridge
Once you have proven who caused your accident, state law dictates that the at-fault driver is liable for any and all damage they have caused. You have the right to file a claim against their auto policy, which, at minimum, must include:
$25,000 or more in coverage for bodily injury for a single person.
$50,000 or more in coverage for bodily injury liability for all persons injured in an accident.
$15,000 or more in liability coverage for property damage to cover vehicle repairs.
These coverage limits may be enough to resolve a minor accident, but it is also possible for your damages to eclipse the responsible driver's insurance coverage. Your Wheat Ridge lawyer can help you maximize your insurance claim payout, resolving any disputes that could arise between you and the driver at fault's insurance carrier. Once you have exhausted your options for legal recourse through insurance, any remaining damages can be claimed with a personal injury suit.
Building Your Personal Injury Claim in Wheat Ridge
Having an experienced attorney on your side will dramatically improve your chances of reaching the best outcome to your civil claim holding the liable driver responsible for causing your accident. If the at-fault driver was negligent in a manner resulting in the collision in question, success with your claim requires proving they failed to uphold a duty of care that directly resulted in your claimed damages. Therefore, you must not only prove the defendant caused your accident but also show evidence of the full scope of the losses you suffered and prove you would not have incurred those losses but for the defendant's behavior.
Alternatively, if the defendant caused your recent car accident through any act of intentional misconduct, this could modify your civil court proceedings significantly. The state may open a criminal case against the at-fault driver, and the outcome of this criminal case could influence your final recovery in various ways. For example, if they are prosecuted for DUI, restitution to you may be an element of their sentence. In addition, if their behavior exceeded the scope of typical negligence in any way, the judge who oversees your case may award punitive damages in addition to your other compensation.
Compensation for Your Car Accident
Ultimately, any car accident could lead to a very complex series of legal proceedings, and the right attorney on your side is an invaluable asset in this challenging situation. The attorneys at Cheney, Galluzzi & Howard strive to help each of our clients recover as fully as the law allows, and we are often able to uncover channels of compensation the average person would have overlooked. Claimable damages in most Wheat Ridge car accident cases include:
Property losses, such as the cost of repairing or replacing your vehicle. The defendant's auto insurance may cover some of these losses, but any remainder can be included in your personal injury claim as economic damages.
Medical expenses. If the defendant injured you, they are responsible for the cost of any and all the medical care you require to heal completely from your injury. You have the right to claim both immediate and long-term healthcare costs incurred from the accident. Your car accident attorney can help prove the full scope of treatment your condition is likely to require in the future so you are not left responsible for these damages out of your own pocket.
Lost income. If your recent accident caused an injury severe enough to prevent you from working, the defendant is liable for the income you lose during this time. Additionally, you can potentially recover compensation for lost future earning power if you suffer any permanent harm that interferes with your ability to resume work.
Pain and suffering. You can seek monetary compensation for the physical pain and mental distress the defendant caused you to experience. Your Wheat Ridge car accident attorney will be invaluable for proving the full scope of effects your accident has had on your life. State law limits pain and suffering compensation to $250,000 for most personal injury claims, but the cap increases to $500,000 if the plaintiff has clear and convincing evidence of the defendant's fault.
Cheney, Galluzzi & Howard is ready to help you maximize your recovery however possible. The sooner you connect with our firm, the sooner we can begin guiding you through the recovery process.
FAQs
Q: Is It Worth Hiring a Car Collision Attorney?
A: It may be possible to resolve a very minor car accident without hiring legal representation, but if you suffered any injuries at all, it is always best to refer to an attorney you can trust to guide you during your recovery efforts. Even after you account for the cost of hiring them, they can significantly improve the total case award you obtain and streamline your recovery process significantly.
Q: What Happens if the Driver Who Hit Me Doesn't Have Insurance?
A: Every driver in Colorado must carry liability insurance that meets the state's minimum coverage requirements. If a driver does not have auto insurance, the injured driver may proceed directly with filing a personal injury claim to recover their damages. Additionally, the at-fault driver will have their license suspended and face a penalty for lacking appropriate insurance coverage, and they will not have their license reinstated until they can produce proof of insurance.
Q: What Happens if I'm Partially Responsible for My Recent Car Accident?
A: It's common for more than one driver to bear fault for a car crash, and if this applies to your case, then the state's modified comparative fault rule comes into play. Under this rule, a plaintiff may still recover compensation for their losses in a personal injury claim, but they lose a percentage of their case award to reflect their fault for causing the accident. As long as the plaintiff's fault is less than 50%, they can still recover compensation. So, for example, if you are 30% at fault, you lose 30% of your case award, but if you are found 60% at fault, you will lose the ability to seek compensation from the other driver.
Q: How Much Does It Cost to Hire Wheat Ridge Car Accident Attorneys?
A: The attorneys at Cheney, Galluzzi & Howard offer contingency fee billing to our personal injury clients in Wheat Ridge and surrounding areas. This means you only pay our firm a legal fee once we win your case, and the fee you pay is a percentage of the final case award you obtain. Therefore, there are no ongoing expenses for the duration of your case or any upfront starting fees for our representation. As a result, we are often able to secure more compensation than our clients initially expect, so there is no financial risk to you by having our team represent you in a car crash claim.
Q: How Long Will It Take to Finalize a Car Crash Claim?
A: It's possible to settle a car crash claim in a matter of weeks when you have reliable legal counsel advising you, and the defendant's fault is clear. As long as the parties involved in the case are willing to compromise, settlement offers a swift and effective option for resolving any personal injury. However, if settlement is not an option, the case must be resolved through litigation, and this will take much longer. Your car accident attorney can give you an estimate of your case's likely timetable.
It's natural to have lots of pressing legal questions and face great uncertainty in the aftermath of an accident caused by another driver's negligence or misconduct behind the wheel. The attorneys at Cheney, Galluzzi & Howard have the professional experience and resources necessary to handle the toughest car accident claims. If it's time to speak with an experienced Wheat Ridge car accident attorney about your situation and your options for legal recourse, contact us today and schedule a free consultation.