Thornton Car Accident Attorney
Car accidents are a leading cause of injuries and fatalities in Colorado each year, and many victims of these incidents are left wondering how they can recover from the damage inflicted on them by other drivers. The recovery process from a car accident usually includes an insurance claim followed by a personal injury claim if insurance alone can't cover the victim's damages. However, this recovery process is usually far more challenging than most accident victims realize, and it is essential to have legal counsel you can trust if you intend to pursue legal recourse of any kind against the driver who injured you.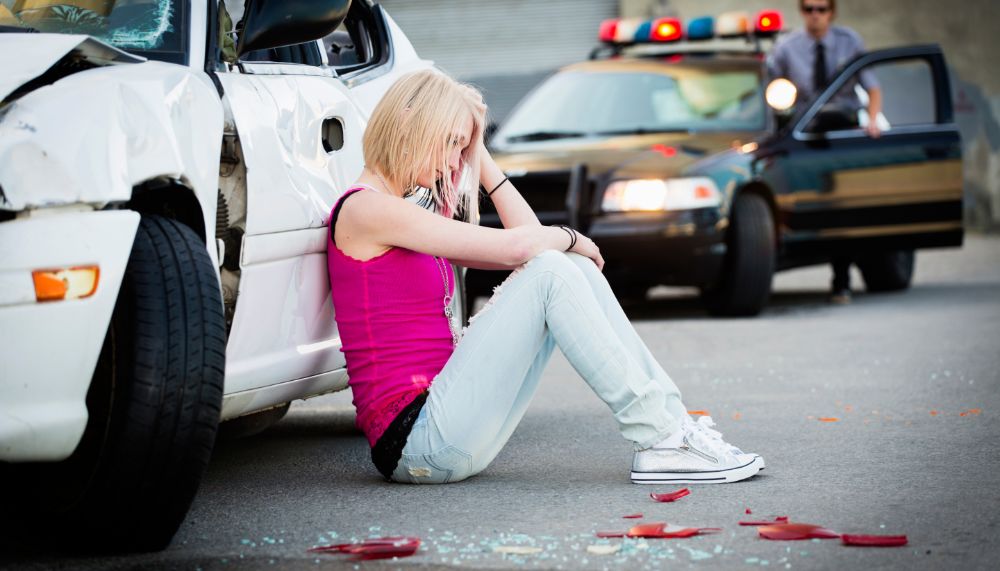 Helping Thornton Car Accident Victims Recover Their Losses
Cheney, Galluzzi & Howard has a team of experienced personal injury attorneys who have helped many car accident victims in Thornton, CO recover their losses. Our goal for every client we represent is maximum recovery. We take time to carefully evaluate each client's unique needs and concerns to deliver truly individualized and comprehensive legal counsel.
We know the aftermath of any serious car accident can leave the victim and their family feeling lost, with many pressing legal questions and glaring economic concerns that combine to create an extremely difficult situation. Rest assured, when you choose the attorneys with Cheney, Galluzzi & Howard to represent your recovery efforts, you will have instant access to an experienced team of attorneys who can address any concerns that may arise throughout your recovery efforts.
Proving Fault for a Car Accident
Every personal injury case requires proving liability. The plaintiff must identify the party responsible for their injuries and prove the scope of the damage they have done. It's vital to not only prove liability but also prove that the claimed damages did not result from any other cause and that the defendant is solely responsible for the injury in question. Colorado also enforces a fault rule for car accidents, requiring all drivers to carry liability insurance that comes into play if they cause an accident. However, insurance alone may not fully compensate the victim of a serious accident.
When a car accident results from negligence, the plaintiff must establish a few core facts to hold the defendant accountable. First, they must prove that the defendant had a duty of care to drive responsibly; next, they must prove how the defendant violated this duty of care. Then the plaintiff must provide evidence showing the full scope of the damages the defendant caused with their actions, and they must also prove the defendant is solely responsible for their damages. If you can succeed with this preliminary step of your case, you are likely to succeed in holding the defendant accountable for the damage they have done.
Most Common Causes of Car Accidents in Thornton
Car accidents typically happen with very little warning, and even the most careful drivers cannot always accurately predict the actions of other drivers around them. Some of the most commonly reported causes of car accidents in the Thornton area that lead to civil claims include:
Distraction behind the wheel. Even a few seconds of inattentive driving is enough to cause a devastating crash. Throughout the United States, distracted driving is the top-cited cause of all vehicle accidents.
Speeding. Exceeding the speed limit is dangerous, reducing the time and space a driver has to slow down to avoid an accident. Speeding is also a major contributing factor to the severity of accidents and whether they result in fatal injuries.
Moving violations, such as failure to navigate intersections correctly, improper lane changes, and illegal turns.
Defective parts and defective vehicles, which often lead to product liability claims against the responsible manufacturers.
This list is just a few of the ways car accidents can happen because of the negligence of other drivers. When accidents happen because of intentional misconduct, such as driving under the influence (DUI) of alcohol or drugs, reckless driving, or egregious disregard for the safety of others, the at-fault driver is likely to face criminal prosecution alongside the civil suit filed by the victim.
What to Expect in Your Auto Insurance Claim
Every driver must have auto insurance coverage that provides at least $25,000 of bodily injury liability coverage for a single person injured in an accident caused by the policyholder. Their policy must also provide total accident liability coverage of at least $50,000 for bodily injuries sustained by multiple persons in a single accident. Additionally, the policy must include at least $15,000 in coverage for property damage.
These coverage amounts may appear generous at first, and some accidents can be resolved solely through insurance. However, when an injured driver's damages exceed the at-fault driver's insurance coverage, the victim should prepare to file a personal injury claim to recover their outstanding losses. Unfortunately, many car accident victims have significant difficulty in securing fair compensation for their losses through insurance. Many insurance companies attempt unethical tactics meant to discourage injured victims from seeking compensation for their damages.
When you have an experienced attorney submit your demand letter to an insurance company, you are far more likely to receive a swift and acceptable response. Your attorney can resolve any disputes that arise regarding your claim, including any issues of bad faith you may encounter from the insurance carrier.
Filing Your Personal Injury Case in Thornton
The right Thornton car accident attorney will be an invaluable asset when you must file a civil suit against the driver who caused your recent accident. While you might think you can handle your case on your own, the reality is that you would likely overlook key areas of concern in your case, potentially settling for less than you rightfully deserve. It is also possible for you to make mistakes in the procedural handling of your claim, jeopardizing your ability to recover your damages.
Cheney, Galluzzi & Howard can provide detailed legal counsel through every phase of your personal injury case, from the initial creation of the claim itself to uncovering every open channel of compensation available to you under Colorado law. To succeed with any personal injury action, you must prove that the defendant is directly responsible for causing your claimed damages, which are likely to include:
Medical expenses. You have the right to hold the defendant who injured you accountable for all the medical treatment you require to fully recover from your injury. Your attorney can assist you in gathering any medical records you must produce to show the extent of medical care you require. Both immediate and anticipated future medical expenses are claimable under Colorado state law.
Lost income. When an accident prevents you from working, you have the right to hold the at-fault driver accountable for any income you lose due to the accident they caused. Similar to medical expenses, you can claim both immediate lost wages and anticipated lost future income if your injury has diminished your future earning capacity.
Property damages, such as vehicle repair costs. The at-fault driver's insurance may provide some compensation for the cost of repairing or replacing your vehicle, but if your vehicle's repair bills or total value exceed the at-fault driver's property damage liability coverage, you can recover the remainder with your personal injury claim.
Pain and suffering. State law permits the plaintiff in a personal injury case to seek compensation for their intangible losses resulting from the defendant's actions, such as pain and trauma. Your attorney will be invaluable for assessing an appropriate amount of pain and suffering compensation to reflect the severity of your condition after the accident
Once you have an experienced Thornton car accident attorney on your team, you are far more likely to reach a positive outcome than you would have been if you had tried to handle your case alone.
The attorneys with Cheney, Galluzzi & Howard have the professional experience necessary to handle a wide breadth of car accident claims. Whether your accident was the fault of multiple defendants, resulted in catastrophic injuries, and/or left you permanently disabled, the right attorney is the best asset to have on your side if you want to maximize the recovery you obtain from your recovery efforts.
We have helped clients secure fair insurance claim settlements from the most difficult insurance claim adjusters, built comprehensive personal injury claims on their behalf, and resolved very complex disputes regarding liability for catastrophic injuries. Our client-focused approach to personal injury counsel enables us to handle a wide range of cases, including those that involve significant short- and long-term damages.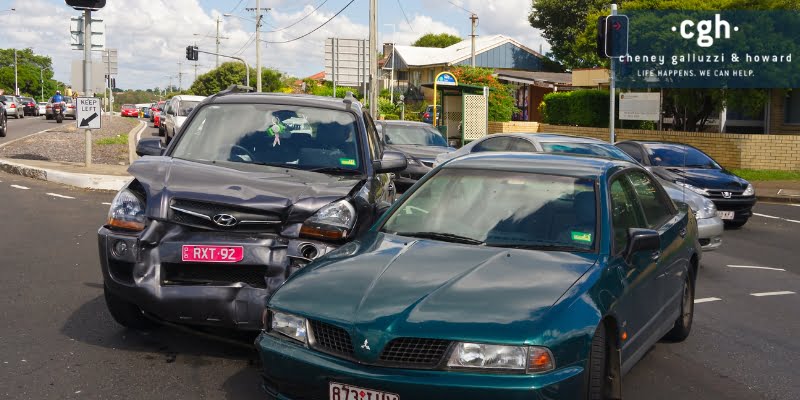 Colorado Car Accident FAQs
Q: What Is the Average Car Accident Case Award in Colorado?
A: If another driver recently caused an accident with you in the Thornton area, you have the right to seek accountability for all the economic losses they caused and for the pain and suffering they inflicted. Most car accident claims, on average, yield roughly 1.5 times the amount of plaintiffs' claimed losses in their case awards. The exact value of a car accident claim can vary greatly based on multiple factors, such as the nature of the defendant's actions that caused the accident and whether the plaintiff suffered any permanent harm.
Q: When Should You Hire a Personal Injury Attorney After a Car Crash?
A: Ideally, you should secure legal representation as quickly as possible after your accident before you file an auto insurance claim or discuss any type of settlement for your losses. The sooner you hire an attorney, the better your chances are of maximizing your recovery. You may only have a few days to notify the at-fault driver's insurance carrier of your intent to file a claim, but you should wait to actually file your claim until you have reliable legal counsel on your side.
Q: How Much Is My Car Accident Case Worth in Colorado?
A: Once you have proven another driver is responsible for your recent accident, you have the right to seek accountability for all the damages they caused. The value of any car accident case will fluctuate based on the specific details of the accident in question. If you want the most accurate estimate of your case's total potential value, it is essential to consult an experienced Thornton car accident attorney as quickly as possible.
Q: What Happens if a Plaintiff Is Partially at Fault for a Car Accident?
A: The state's modified comparative negligence law, which means that the plaintiff may still recover damages if they are partially liable for the accident in question. However, they will lose a portion of their award to reflect their shared fault. Whatever fault percentage is assigned to them by the judge overseeing the case is what will be deducted from their final case award. It's common for defendants in personal injury cases to assert comparative fault to avoid liability for the damage they have done, but an experienced attorney can help you counter any such claims that arise in your case.
Q: Do I Really Need to Hire an Attorney for a Car Accident Claim?
A: Technically, there is no legal requirement for you to hire legal counsel if you must file a civil claim against the driver who injured you. However, while it may seem like a simple enough process to handle on your own, the reality is that the average person will not know how to address the variables that might arise in their claim or navigate the civil claim process successfully on their own. Hiring legal counsel you can trust allows you to rest and focus on your recovery, and your attorney will significantly improve the outcome of your case.
The attorneys with Cheney, Galluzzi & Howard have the professional resources and experience required to handle the toughest car accident cases in Thornton. Throughout the years of our firm's operation, we have helped many past clients recover substantial case awards for all types of car accident cases. We are often able to identify avenues of recovery they have overlooked, exceeding their expectations in terms of their final recoveries. If you are ready to learn how a Thornton car accident attorney can assist in your recovery, contact us today and schedule a free consultation with our team.