Colorado Springs Car Accident Attorney
Car accidents happen for many reasons in Colorado Springs and surrounding areas daily. When these incidents happen, state law dictates that the party responsible for causing a motor vehicle accident absorbs liability for any resulting damages. If you or someone you love recently suffered injuries in an auto crash someone else caused, you have the right to file an insurance claim against them to seek recompense for your losses. If they do not have insurance or do not have enough coverage to fully compensate your losses, you can proceed with a personal injury claim against them to pursue maximum compensation.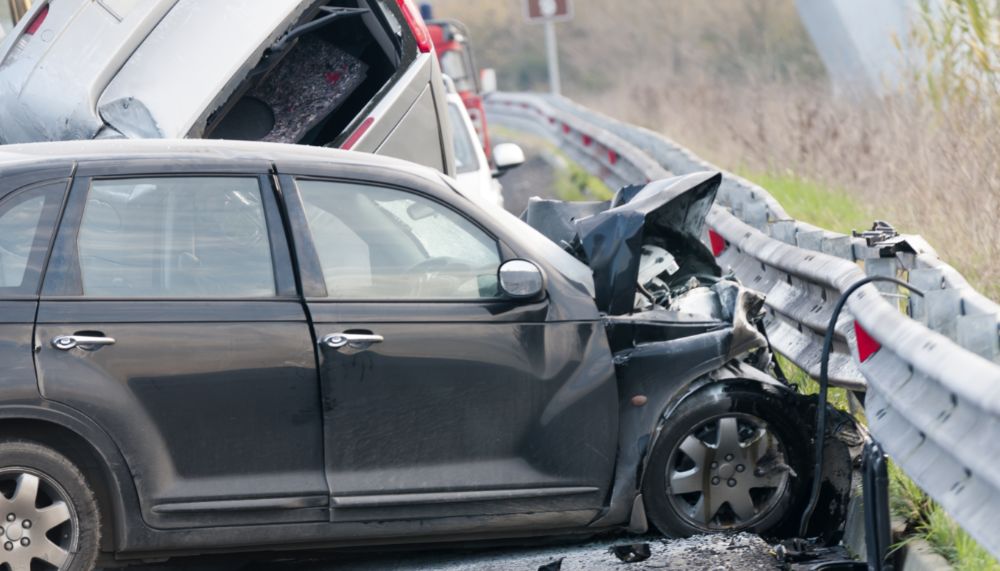 Legal Representation for Colorado Springs Car Accident Claims
Navigating the aftermath of a car accident and the complex legal proceedings you may face will be much easier with the help of an experienced Colorado Springs car accident attorney. Your legal team can assist you in gathering whatever evidence you may need to firmly establish liability for your damages. The attorneys at Cheney, Galluzzi & Howard have lots of experience representing clients in difficult personal injury claims, including those pertaining to motor vehicle accidents. The sooner you secure legal counsel, the sooner you can have peace of mind during what is sure to be a very difficult time for you and your family.
Benefits of Legal Counsel After an Auto Crash in Colorado Springs
You might assume that you can handle the legal proceedings your car accident claim entails on your own, saving money on legal fees. However, the reality is that even when you account for the cost of hiring legal representation, an experienced Colorado Springs car accident attorney is an invaluable asset if you face substantial damages from a recent crash.
Instead of attempting to manage an auto insurance claim, initial civil court filings, and your medical needs on your own, an experienced legal team can handle your civil court proceedings while you rest and recover with peace of mind. In addition, hiring a Colorado Springs car accident lawyer with the right experience significantly increases your chances of success with your case. The right attorney can also potentially help you secure more money than anticipated.
What You Can Expect From Your Colorado Springs Car Accident Lawyer
When you choose Cheney, Galluzzi & Howard to represent you after an auto crash in Colorado Springs, we can begin helping you recover by handling your auto insurance claim on your behalf. Once we exhaust the compensation you can obtain through auto insurance, we'll proceed with building your personal injury case. Our team will calculate all the damages you can claim under Colorado law and assist you in gathering any documentation you need to substantiate your claim.
As your case unfolds, our legal team will provide consistent updates, so you always know what is happening with your case. If any unexpected developments arise, we will help you determine the best options for addressing them. In addition, if you encounter issues with your auto insurance or if the driver at fault does not have insurance, we can also assist you in resolving these issues.
We take time to learn every client's unique concerns and needs in their car accident claims. We adjust our representation to meet the client's individual needs, and we can provide ongoing support no matter how a case unfolds. Many personal injury claims filed in Colorado end in a private settlement, but there is a chance that a car accident claim could escalate to litigation in light of unclear liability or substantial damages. If your case must proceed through the court, you need a legal advocate you can trust to provide ongoing counsel until you reach a conclusion.
Proving Fault for a Car Accident
Colorado enforces a fault-based system for resolving car accidents. This means whoever causes the accident absorbs liability for the resulting damages. It's necessary to establish fault before proceeding with an insurance claim, and establishing liability for the purposes of insurance sets an important precedent when you must take further legal action with a personal injury suit.
Proving liability for your recent accident will require different things depending on how your accident occurred. Success with an insurance claim and subsequent personal injury claim means you must prove the defendant failed to act with reasonable care that directly resulted in the plaintiff's claimed damages. Some of the most commonly cited causes of auto accidents that generate personal injury claims in Colorado Springs, CO, include:
Distracted driving, the leading cause of vehicle accidents in the US.
Driving under the influence (DUI), which will lead to criminal charges against the driver at fault.
Speeding, which is likely to result in devastating injuries.
Moving violations such as running red lights or performing illegal turns. These incidents can potentially cause chain reaction accidents harming multiple drivers.
Your attorney can assist you in gathering whatever evidence you may need to prove fault for your accident. This may include traffic camera footage, cell phone records, and witness statements from those who saw the accident happen.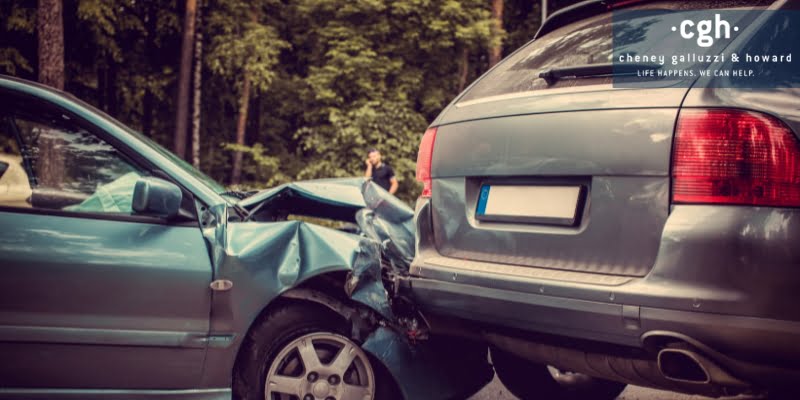 Damages and Compensation in a Personal Injury Claim for a Car Accident
Once you've successfully proven liability for your recent car accident and exhausted your recovery options through insurance, you can proceed with a personal injury claim against the driver who caused your accident. Colorado state law lets the plaintiff in a personal injury case seek full repayment of all the economic losses they suffered because of a defendant's intentional misconduct or negligence.
Commonly cited economic damages in Colorado personal injury claims include medical expenses, future medical treatment costs the victim is likely to incur, lost income, and lost earning potential. The plaintiff can also seek compensation for vehicle repair costs and other property losses if the responsible driver's insurance cannot fully repay these losses. It's important to note that the plaintiff has the right to seek recompense for immediate and future damages resulting from their accident.
When it comes to pain and suffering, Colorado is more restrictive than most US states, limiting non-economic damages to $613,760 in most personal injury claims. However, the plaintiff may have this cap increased to $1,227,520 if they can produce clear and convincing evidence of the defendant's negligence or intentional misconduct. Your Colorado Springs car accident attorney can help you determine a reasonable amount to include in your claim based on the severity of your condition after the accident.
FAQs
Q: How Long Do I Have to File an Insurance Claim After a Car Accident in Colorado?
A: Every insurance carrier has different reporting requirements. Generally, it is best to notify an insurer of your intent to file a claim as soon as possible after a covered event. You do not need to file your claim immediately, however. For example, you can notify the insurer of the accident and report that you intend to file a claim, but tell the insurer that you need to speak to your legal representative before you are willing to discuss a settlement.
Q: What Happens If I'm Partially to Blame for an Accident?
A: In the event that you bear partial liability for the car accident you recently experienced, you still have the right to seek recompense for your damages as long as you do not bear more fault than the defendant for causing the accident. Colorado's modified comparative negligence law allows a plaintiff to secure compensation when they bear partial liability, but they lose a percentage of their final case award to reflect their shared liability.
Q: How Long Will It Take to Resolve a Personal Injury Claim for a Car Accident?
A: When the other driver's fault is readily apparent, it's possible to resolve a straightforward personal injury claim for a car accident relatively quickly. An experienced Colorado Springs car accident lawyer can help you file your auto insurance claim and then compile a personal injury suit to seek recompense for the losses insurance won't cover. The time required to resolve your proceedings depends on the unique details of your case, and your attorney can provide a rough estimate of your case's most likely timeline.
Q: Is It Worth Hiring a Colorado Springs Car Accident Attorney?
A: Legal counsel you can trust is an invaluable asset in a personal injury claim, especially ones pertaining to a damaging vehicle accident. Even when accounting for the cost of hiring your lawyer, legal representation can significantly increase the potential value of your case award. Therefore, when you choose Cheney, Galluzzi & Howard to stand up for you in a Colorado Springs car accident case, we will carefully explain our billing policy so you can easily recognize the value of our representation.
The team at Cheney, Galluzzi & Howard has long experience handling difficult car accident claims on behalf of clients in Colorado Springs and surrounding communities. We understand the uncertainties and concerns many car accident victims face when filing auto insurance claims and pursuing further legal recourse through their personal injury actions. Our goal is to help you approach your case with confidence and maximize your recovery. Discuss your legal options after an accident with an experienced and reliable Colorado Springs car accident lawyer; contact us today to schedule your free case evaluation with our team.