Centennial Car Accident Attorney
Car crashes are one of the most commonly cited causes of accidental injuries and deaths throughout the country each year. Every state has different rules for resolving these incidents, and Colorado uses the fault system. This means that whoever is at fault for causing an accident absorbs liability for all the resulting damages. All drivers in the state are required to carry liability coverage in case they cause an accident, but insurance alone may not fully cover the damages resulting from a serious accident.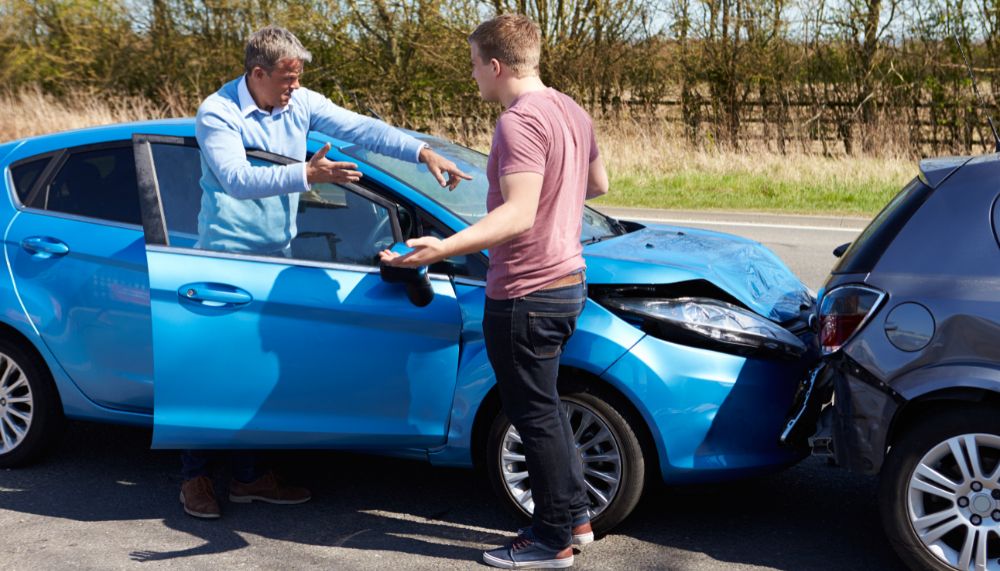 Legal Representation for Car Accident Claims in Centennial, CO
If you were injured in a car crash caused by another driver, state law dictates that the at-fault driver is responsible for compensating you for your losses. Unfortunately, the recovery process from a car crash is often very challenging, and many victims face unexpected complications they do not know how to overcome on their own. Cheney, Galluzzi & Howard can offer the experienced legal representation you need to approach your recovery process with confidence and peace of mind.
Proving Fault for Your Recent Car Accident in Centennial
The first step in recovering from a car crash in Centennial is proving how the accident happened. Next, you must identify the driver or drivers who caused the accident to secure appropriate compensation for the losses they inflicted. Some of the most commonly reported causes of car crashes that lead to personal injury claims in Colorado include:
Distracted driving, which is the most commonly reported cause of collisions throughout the US each year. Proving distracted driving often requires obtaining the responsible driver's cell phone records and/or traffic camera data that captured the accident as it occurred.
Driving under the influence (DUI) of drugs or alcohol. This is illegal and punishable by fines, jail time, and loss of driving privileges. These penalties increase substantially when the defendant causes an injury or death while driving under the influence.
Speeding, which not only increases the chances of an accident happening but also the severity of the resulting damage.
Reckless driving, which can include excessive speeding, engaging in risky maneuvers in congested traffic, or disregarding posted traffic signals.
Your Centennial car accident attorney will be an invaluable asset when it comes to gathering the evidence needed to prove exactly how your accident happened and who is responsible. Once you accomplish this first step, you must prepare to file a claim against the responsible driver's insurance.
What to Expect in Car Insurance Claims
Every driver must have auto insurance that provides at least $25,000 in liability coverage for bodily injury for a single person, at least $50,000 in liability coverage for bodily injury for all persons injured in a single accident, and at least $15,000 for property damage liability coverage. Proving fault is essential to succeed with any claim in Colorado, and the insurance claim filing process is often more challenging than an injured driver initially expects.
Your lawyer can help you file your demand letter to the other driver's insurance company, and once the insurance company representative assigned to your claim notices you have legal representation, they will be more inclined to process your claim swiftly and in good faith. If you encounter any issues with your claim, your attorney can resolve them. If the settlement you receive is not enough to fully compensate your losses, you will need your attorney's assistance to proceed with a personal injury suit against the at-fault driver.
What to Expect in Your Personal Injury Claim
A personal injury claim may provide the best chance of recovering the full scope of damages you suffered in your recent accident. For example, while a car insurance claim may offer some valuable initial compensation for vehicle repair costs and some medical expenses, you could potentially obtain far more compensation when you have an experienced Centennial car accident attorney assisting you with your claim. The damages you could potentially secure if you win your case include:
Property damage, including vehicle repair costs and other losses, is not covered by the defendant's insurance.
Medical expenses, including the cost of any immediate treatment you require for your injuries, as well as compensation for anticipated future medical expenses. Hospital bills, prescription costs, and ongoing treatment costs are all recoverable from the defendant once you prove they are directly responsible for causing your injuries.
Lost income, in the event your injuries have prevented you from working. This also applies to vacation or paid time off you were compelled to use after the accident.
Lost future earning potential if your injuries are severe enough to prevent you from returning to work in the future.
Once you calculate the full scope of economic damages you can include in your claim, you may be surprised to learn that your case is more valuable than you initially expected. However, you can also seek pain and suffering compensation from the defendant.
It may sound impossible to assign a monetary figure to something intangible like physical pain or emotional distress, but your attorney can use several methods to calculate an acceptable figure. For example, if you have suffered a catastrophic injury resulting in a permanent disability, you may seek a large lump sum. They would multiply your claimed economic losses by a factor of one to five to reflect the severity of your condition. Alternatively, they may seek "per diem" compensation if you are expected to fully recover in the near future. This would provide a certain compensation every day until you reach maximum improvement from your injuries.
Other variables may also influence the total case award you obtain. For example, if the defendant caused the accident through illegal misconduct, they may face punitive damages in your civil suit or restitution as part of criminal sentencing. Conversely, if you bear partial liability for the accident, this will diminish your case award accordingly. Whatever your car accident case entails, you have the best chances of securing the maximum case award possible when you have an experienced Centennial car accident attorney representing you.
Centennial Car Accident FAQs
Q: How Much Does It Cost to Hire a Centennial Car Accident Attorney?
A: Most personal injury attorneys use the contingency fee system to bill their clients. With a contingency fee, the client pays nothing upfront and no ongoing legal fees for their case. If their attorney is unable to secure compensation on their behalf, the client pays nothing. If the attorney wins their case, they take a percentage of the client's case award as their fee. This system ensures the plaintiff has the legal representation they need to navigate their case with confidence with no unnecessary financial risks.
Q: Will I Secure a Larger Settlement With an Attorney's Help?
A: The average person is likely able to calculate immediately recognizable damages from a personal injury, but they will struggle when it comes to proving long-term losses resulting from a defendant's actions. Hiring experienced legal counsel significantly increases your chances of reaching the best possible outcome for your impending civil action, and you may be surprised to discover that you can claim much more than you initially expected with your attorney's assistance.
Q: What Is the Average Settlement for a Car Crash in Colorado?
A: Every car accident claim is unique, and there are several variables that can influence a claimant's final recovery. On average, car accident victims can recover roughly 1.5 times the economic damage they sustained. Therefore, their case award should include full repayment of their economic losses as well as some compensation for the pain and suffering they endured. Working with an experienced Centennial car accident attorney is the best way to maximize your final recovery.
Q: What Happens If I'm Partially to Blame for My Car Accident?
A: Colorado uses the comparative negligence rule when plaintiffs share fault for personal injuries. The threshold of recovery is 50%, meaning that as long as the plaintiff's fault is less than 50%, they can still recover damages. However, their fault percentage is how much will be deducted from their case award, so bearing 30% fault would mean losing 30% of their final compensation.
Q: Is It Worth Hiring a Car Accident Lawyer?
A: An experienced attorney can significantly improve your recovery after a car crash. Even if you believe that liability is perfectly obvious and you have a firm understanding of your total damages, handling your legal proceedings on your own while also recovering from your injuries would be incredibly difficult. When you have a Centennial car accident attorney representing you, you can recover with peace of mind while your legal team manages your case proceedings on your behalf. They can also potentially uncover avenues of compensation you would have overlooked if you tried to handle the case yourself.
The attorneys at Cheney, Galluzzi & Howard have the legal experience you need on your side to approach the most challenging car accident cases with confidence. We take time to learn each client's unique needs and expectations in their accident claims, and our goal is always maximum client recovery in the most efficient manner possible. Contact us today and schedule your free consultation with a Centennial car accident attorney to learn more about the legal services we can provide.