Broomfield Car Accident Attorney
Every year in the United States, car accidents rank among the leading causes of property damage, accidental injuries, and accidental deaths. Car accidents happen for many reasons, and it is not always immediately clear how a crash occurred. If you or a loved one recently suffered injuries and economic losses from an unexpected car accident that someone else caused, you have the right to hold them accountable for the damage they've done to your family.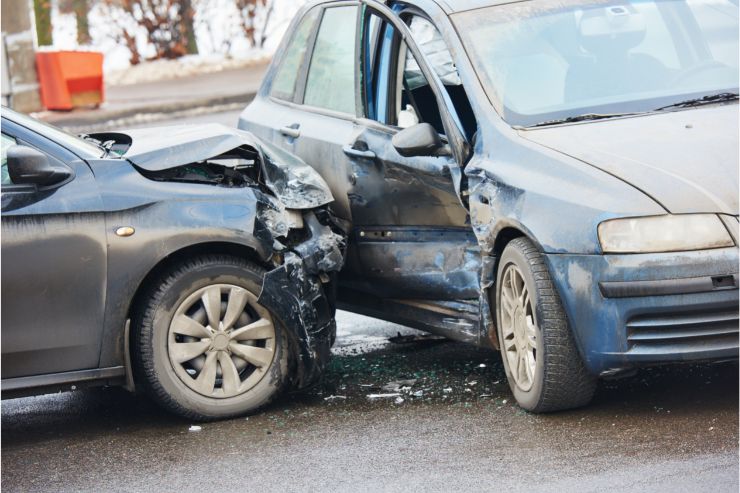 Experienced Legal Counsel for Victims of Car Accidents in Broomfield
Cheney Galluzzi & Howard has a team of experienced Broomfield personal injury attorneys with the professional resources and skills you need on your side to navigate a complex car accident claim successfully. We have assisted many clients through difficult personal injury claims, including car accident cases with questions of liability, unclear economic damages, and a host of potential long-term repercussions for all parties involved.
If you believe another party is responsible for the car accident you recently experienced, a Broomfield car accident attorney is the best resource to have when securing fair compensation for the losses you suffered. Cheney Galluzzi & Howard can craft a fully individualized legal strategy that addresses your unique needs and concerns when it comes to the damages you sustained and the long-term impact of the accident in question. Rest assured, when you choose our firm as your Broomfield car accident attorneys, we will exhaust every possible option for legal recourse that may enhance your recovery.
Common Causes of Car Accidents in Broomfield
Car crashes can happen for many reasons, but when one party's misconduct or carelessness behind the wheel results in a crash, the injured victim has the right to claim full repayment of all the losses they suffered. Colorado uses a fault rule when resolving car accidents, meaning that the driver responsible for causing an accident is liable for all the resulting damage. Drivers are required to carry auto insurance, but a minimum coverage policy is unlikely to be able to cover the full scope of injuries resulting from a serious accident. Additionally, dealing with insurance companies is rarely easy, and it is crucial to be able to prove fault before you can secure any compensation for your losses through insurance or a civil claim.
Most of the car accident claims filed in Broomfield, CO are the result of carelessness, inattention, and poor judgment behind the wheel. The legal term "negligence" applies to any incident in which one party fails to demonstrate reasonable care in a specific situation. Negligence also applies to any failure to uphold a specific duty of care, such as the requirement to avoid distractions while driving. To succeed with an auto insurance claim and a personal injury claim, the first crucial step is to identify the party responsible and prove they directly caused your damage. Some of the most common types of negligence that can easily cause car accidents in Broomfield include:
Distracted driving, such as using a cell phone while the vehicle is in motion. This is the most commonly reported cause of vehicle accidents throughout the United States, and even a momentary distraction while driving can have devastating consequences.
Intoxicated driving, which is illegal and can lead to serious criminal penalties. If a drunk driver causes an accident, they face increased penalties in their criminal case, and they will also be liable for the victim's damages.
Speeding, which puts the speeding driver and others around them at serious risk. Speeding reduces the time a driver has to react to changing traffic conditions or adjust in time to avoid a collision. Accidents are not only more likely to occur because of speeding, but high-speed crashes are also highly likely to cause catastrophic or fatal injuries.
Moving violations, such as failing to navigate an intersection correctly, performing an illegal turn or U-turn, or running through a stop sign or red light. Disrupting the flow of traffic can easily result in a devastating crash because other drivers nearby may be startled and/or unable to adjust in time to avoid a collision.
Mechanical failures and defects. It's possible for the car itself to be responsible for an accident, and liability could fall to various parties. For example, if the driver failed to address a known safety issue with their vehicle, they could be held responsible for the accident, but if a mechanic they hired to work on their car caused a problem or failed to service the vehicle correctly, the mechanic could be held responsible for the resulting damages. It is also possible for a vehicle or part manufacturer to face a product liability claim if a defect caused the accident.
Intentional misconduct, such as aggressive driving, intentionally provoking other drivers, or willfully causing an accident, can not only lead to civil liability for the at-fault driver if they harm anyone else but also criminal prosecution. The severity of the defendant's penalty hinges on the scope of their actions and the level of harm they caused.
If you are unsure whether a recent car accident qualifies for legal recourse, it's wise to consult a Broomfield car accident attorney as soon as possible. Once you have an experienced legal team working on your case, they can help you discern fault for the incident and prove the full range of the damages caused by the defendant. In addition, the attorneys at Cheney Galluzzi & Howard have the experience necessary to accurately evaluate your car accident claim details and identify the party or parties responsible for your damages.
Handling Your Auto Insurance Claim in Broomfield
A serious car accident can easily lead to tremendous losses for the victim and their family, some of which may not be immediately apparent in the initial aftermath of the accident. Due to the state's fault rule, the victim of any personal injury must prove who caused their damage before securing any compensation. All drivers must carry auto insurance under the fault rule, and a minimum coverage policy must include the following:
$25,000 or more in bodily injury liability coverage for a single person.
$50,000 or more in bodily injury liability coverage for all persons in a single accident.
$15,000 or more in property damage liability coverage.
It's sometimes possible to resolve car accidents with insurance claims. If the at-fault driver's insurance policy provides more coverage than the total of your damages, it's possible to resolve your car accident claim through insurance. However, many car accidents result in extreme injuries that a minimum coverage policy cannot cover, and it is also possible for an at-fault driver to be underinsured or uninsured.
Your Broomfield car accident attorney can assist you in securing a fair settlement offer from the at-fault driver's insurance carrier, and they can address any disputes that may arise regarding your claim. If the insurance company mishandles your claim in any way or attempts any underhanded tactics to coerce you into accepting an unfair settlement, your attorney can address these problems on your behalf until you reach a suitable outcome. Once you have secured as much of a recovery as you can through insurance, or if the at-fault driver does not have insurance, your legal team can help you build the foundation of your personal injury claim to maximize your recovery as fully as possible.
Damages in a Broomfield Car Accident Case
Colorado law upholds that the defendant responsible for causing a car accident is liable for the damages resulting from their behavior. Once an injured driver has proven fault, they can seek full repayment of all the economic losses the defendant caused. Immediately recognizable economic damages in most car accident claims include vehicle repair costs, medical expenses, and lost wages from time spent in recovery. Proving these immediate damages is typically straightforward, but a plaintiff in a car accident case must remember they can claim compensation for anticipated future damage resulting from the accident.
Your Broomfield car accident attorney can gather the medical report from your doctor and even consult with expert witnesses if necessary to prove the full scope of the medical complications you face from the accident. They can also help you calculate the income you will be unable to earn in the future if your accident leaves you disabled. Immediate and long-term medical expenses, property damage, lost wages, and lost future earning potential can potentially amount to a far more substantial case award than you were originally expecting.
Plaintiffs in personal injury cases may also claim compensation for the pain and suffering their accidents caused. It may sound impossible to place a dollar value on something abstract and subjective like physical pain and psychological distress, but an experienced attorney can help their client determine a suitable figure that reasonably reflects the severity of their condition after their accident. State law limits pain and suffering compensation in most personal injury claims to $250,000, but this cap increases to $500,000 when a plaintiff can present clear and convincing evidence of a defendant's liability. Your Broomfield car accident attorney is your best asset for maximizing your final case award.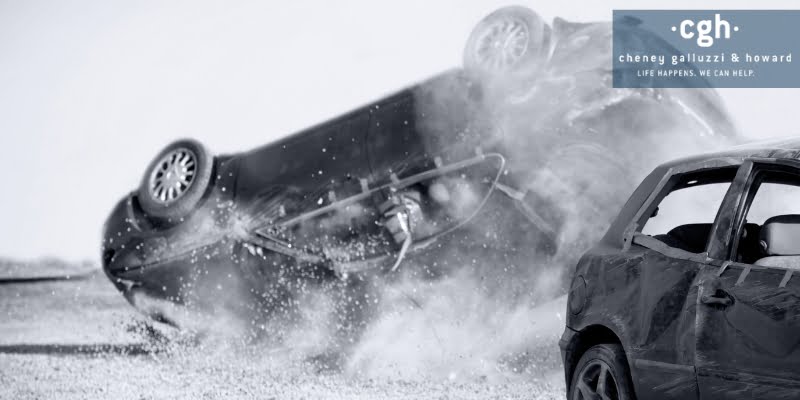 Car Accident Claim FAQs
Q: What Do I Do If I Get in a Car Accident in Colorado?
A: Your personal well-being and safety should be your first concerns after an accident. State law requires drivers to report accidents resulting in property damage, death, or injury to 911 and to remain at the scene until first responders arrive. They will transport you to the nearest hospital for treatment if you are seriously hurt. After you stabilize, you should reach out to an attorney as soon as possible before taking any formal steps in your recovery efforts.
Q: Do I Need a Broomfield Car Accident Attorney to File an Auto Insurance Claim?
A: You are under no official obligation to hire an attorney to help you file an auto insurance claim, but an experienced attorney can be incredibly helpful in this initial recovery effort. Your attorney can draft the initial letter to the at-fault driver's insurance company, and they will be available to assist you with addressing any controversies that arise regarding your claim.
Q: How Much Compensation Can I Recover for a Car Accident in Broomfield?
A: State law says that the victim of a personal injury can seek full repayment of all the economic losses they sustained as well as suitable compensation for their pain and suffering. Many variables can influence the final compensation you secure from the at-fault driver, and one of the best things you can do to maximize your recovery is hiring a Broomfield car accident attorney you can trust.
Q: What Happens if Multiple Drivers Are Responsible for an Accident?
A: If more than one party bears liability for an auto accident, the judge handling the case will assign a fault percentage to each liable party. Under the state's modified comparative negligence law, if a plaintiff bears any fault for contributing to their damages, they lose a percentage of their recovery equal to their percentage of fault. If the plaintiff's fault exceeds 50%, they lose the right to claim compensation for damages from the defendant.
Q: What Difference Can a Broomfield Car Accident Attorney Make?
A: An experienced Broomfield car accident attorney can potentially make every aspect of your recovery from a car accident easier to manage and more likely to generate positive results. You will have experienced legal counsel readily available to answer your questions and address your concerns as they arise. Hiring the right legal counsel can substantially impact any car accident victim's recovery.
The attorneys at Cheney Galluzzi & Howard have helped many Broomfield-area clients recover compensation for the damages inflicted by others' negligence and misconduct behind the wheel. We know the challenges you are likely to face in your legal efforts to ensure accountability for the driver who caused your accident and compensation for the losses you sustained. Securing legal counsel as soon as possible after an accident is the best way to maximize your recovery. Contact Cheney Galluzzi & Howard today and schedule a case evaluation with a Broomfield car accident attorney.