Arvada, CO Car Accident Attorney
Most people aim to be careful when they drive. However, your safety and the safety of your passengers are not always in your control. Motor vehicle accidents and collisions happen frequently and can easily occur because of another driver's actions.
If you have been in a car accident, you are likely facing a lot of questions about what to do and how to navigate the situation. If you or your passengers have been injured, the unknowns are multiplied. It can be a frightening time for you and your family.
Fortunately, the personal injury law is set up to help you. In some situations, car accidents are the fault of another driver's failure to follow the rules. In these cases, the victims of the accident may be able to seek compensation for the damage that the other driver caused. This can be an immense financial relief as you navigate the recovery process.
With the help of an Arvada personal injury lawyer, you can seek the compensation that you deserve after a car accident injury.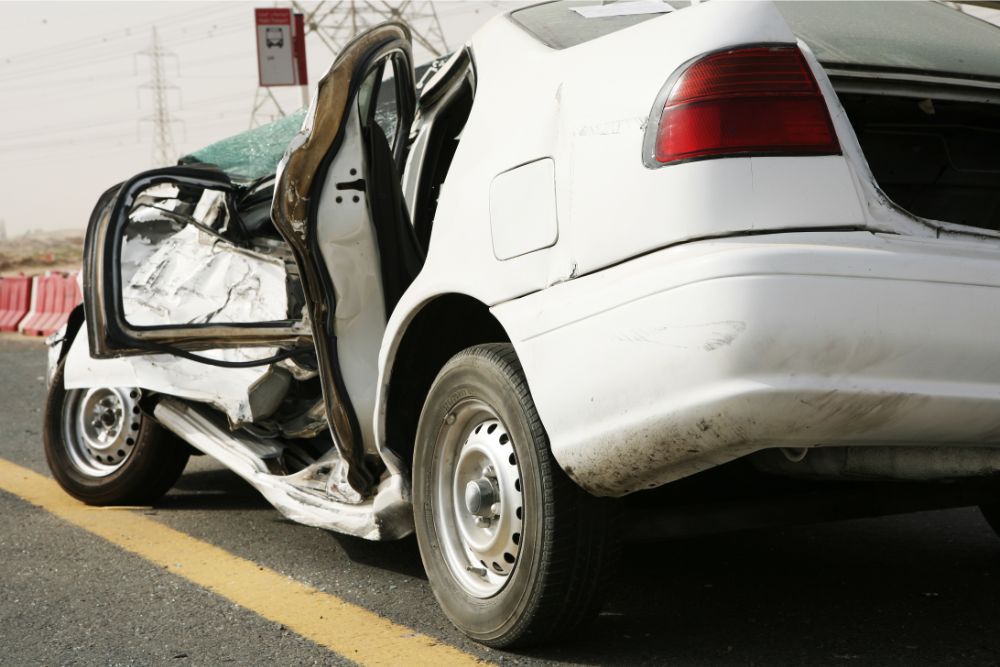 Find Your Arvada Car Accident Attorney at Cheney Galluzzi & Howard
For many years, our team has been working with Colorado residents and families to resolve their car accident claims. We understand the gravity of these situations and how significantly a crash can affect your entire life. We are here to make sure that the law works in your favor and that you get the support that you deserve after someone else hurts you.
Unlike many other car accident attorneys, we are here to ensure that you can rebuild your life. We know that your case is not just about compensation but rather about putting the pieces of your life back together after an accident. This goal inspires us to work diligently and build an airtight personal injury case for you. With your lifestyle and future in mind, we can create an argument that is effective and strong.
Not all Arvada personal injury attorneys are the same, and it is important to find the firm that is right for you. Our team provides a unique and effective approach to every case. We look forward to building yours.
What Is an Auto Accident Claim?
Car accidents happen all of the time. In some situations, they happen because of weather or other acts of nature. In these situations, the collisions tend to either be a mutual mistake or an inevitable result of nature. However, in many situations, car accidents occur because one driver did not follow the rules.
When drivers earn their licenses, they do so after the state determines that they understand traffic laws. The driver agrees to follow these rules, and, in exchange, they are issued a license to drive. If a driver fails to follow these rules, they are being negligent. If this negligence leads to an accident or injury, the driver is financially responsible for any damage that has occurred. A victim of such an accident can create a car accident claim to hold the offending driver accountable for the damage that they created.
Negligence is key in these situations. When it comes to driving, breaking the law or rules of the road is considered negligence. Common examples of negligence while driving include:
Texting or using the phone
Becoming distracted
Eating
Indulging in road rage
Neglecting to follow road signs and signals
Speeding
There are many other examples of negligence that can occur while driving. If you suspect that someone hit you because they were neglecting their responsibilities as a driver, you should contact our auto accident attorneys right away.
Why Do I Need a Car Accident Attorney?
Car accidents fall under the umbrella of personal injury law. These cases hold individuals responsible when they harm someone else. Though your situation may seem straightforward, these cases are usually more complicated than they seem.
The key to your case will be proving that the negligence occurred. It is extremely difficult to do this without evidence such as phone records, CCTV, police reports, photos, and other pieces of concrete information that legitimize your claim. It can be difficult to obtain this information without an attorney, as few people will release personal documents to just anyone. Without proof, it is very difficult to create a believable argument to present in court.
Finally, many car accidents result in injuries. This means that you may be healing from serious conditions while your car accident case is moving through the court system. Attempting to navigate the legal system while healing from an injury can cause unnecessary stress and strain, which will inevitably impede your healing process. It is best for your health and for your case to hire a qualified car accident attorney to represent you.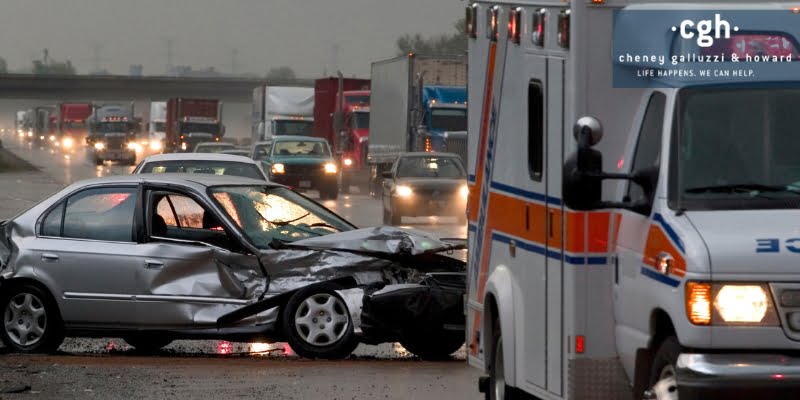 Proving Negligence in a Car Accident Case
Many people feel confused about the concept of negligence as it relates to car accident cases and even more confused about how to prove it. Fortunately, our attorneys are highly experienced in this area and have the tools to build a case on your behalf.
Your attorney's objective is to show the court that the other driver was acting negligently. In most civil cases, this means that the majority of the jury must agree with your account of what happened. This is compared to a criminal case where the jury decision must be unanimous.
Proving negligence will depend upon the facts of your case. Most often, your attorney will collect photos, videos, CCTV footage, and eyewitness statements from the accident. These pieces of information will help to show the court exactly what happened.
Car Accident Settlements
It is difficult to say exactly how much your car accident case is worth. The compensation that you receive will depend upon the extent of the damage, the severity of the negligence, and how convincing your argument is. Though this can be frustrating, it is helpful to understand what costs are considered when developing a sum for a car accident claim. Considerations include:
Medical costs associated with the injury
Ongoing medical treatment needs and specialist visits
The amount of time the victim has to take off of work to heal
The extent of the damage to the victim's vehicle and belongings
Whether or not the victim can return to their job or will need vocational retraining
How shocking or severe the negligence was
When you work with a car accident attorney, we can help you to determine a general range to expect if you win. Ultimately, however, the sum of your car accident settlement will be up to the court.
Common Car Accident Injuries
Unfortunately, many people who create car accident claims have serious injuries. These injuries are often expensive and require extensive care and medical attention. The claims process helps them to achieve financial support during their healing process.
Common car accident injuries include:
Traumatic brain injury
Spinal cord injury
Lacerations, cuts, etc.
Broken bones
Road rash
Dental injuries
There are many other examples of car accident injuries that you may endure if you are in a collision. All of the above injuries require immediate medical attention. Be sure to see a doctor right away following a car accident. Not only will this benefit your health, but it will also help to build evidence for your case.
What to Do After a Car Accident
Car accidents can be traumatizing, and many people find themselves without a plan when they get into a collision. However, if you follow certain steps, you can help to preserve your case and build an argument against the other driver. What's more, having an idea of what to do can help you to react calmly and efficiently if something happens.
If you are in a car accident, you should:
Check yourself for injuries. If you are bleeding excessively, feel dizzy, or cannot move certain parts of your body, you should remain where you are until medical help arrives.
If you and everyone in your car are relatively unharmed, you should get out of the vehicle if it is safe to do so. Get to the side of the road.
Collect insurance and license information from the other driver. Write down anything that they say that may be considered an admission of guilt.
Take photos of all of the damage to both cars, as well as any injuries sustained by anyone involved. Include pertinent road signs and signals in the area to better convey what happened to your attorney. They may be able to use these pieces of evidence in court to prove that the other driver was being neglectful.
Note any businesses, schools, stores, or other establishments nearby that may have security cameras. Your attorney may be able to access the footage for your case.
The more information that you can collect, the better your case will be. With a strong starting point, your attorney can build a reliable case that will earn the settlement that you deserve.
Car Accidents and DUIs
Some car accidents happen because a driver was intoxicated when they got behind the wheel. These cases often proceed differently than non-DUI car accidents.
A DUI is a criminal offense rather than a civil one. This means that the state will bring charges forward against the driver and argue as the prosecution. Often, the breathalyzer test from the traffic stop acts as the main source of evidence in these cases, and it can be difficult for the defense to argue with the facts. Once the driver is convicted, they must face certain state-mandated punishments.
However, you are still permitted to sue the driver for the damages that they did to you and your car. This will be a separate, civil case in which you bring damage charges against the individual, and the court will decide whether they must pay you a settlement. If the driver has already been charged with a DUI, these cases usually proceed fairly smoothly as the DUI conviction is reliable proof of negligence.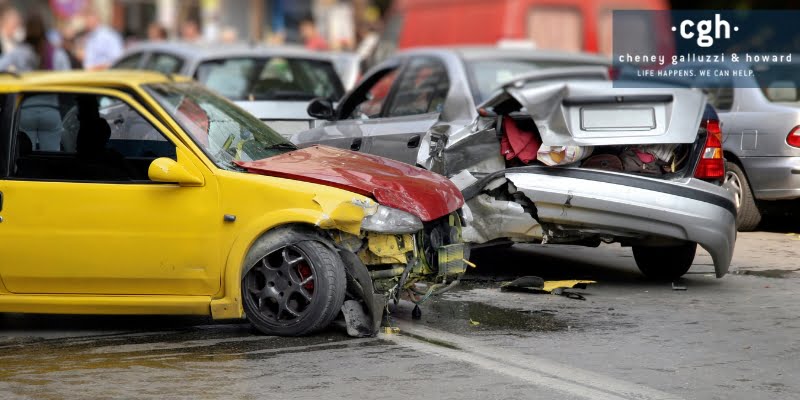 Arvada Car Accident Lawyers FAQs
Q: How Can an Attorney Help with Your Car Accident Claim?
A: An attorney is key to most car accident claims. Our job is to prove that the other driver acted negligently to cause the accident and that they, therefore, should pay for the damages. We will assemble evidence from your case and present it to the court to convince the jury that you deserve a settlement. If the jury agrees with us, you will get compensation for your medical bills, car repair bills, and other costs associated with the accident.
Q: How Long After an Accident Can You Sue in Colorado?
A: Though this number varies from state to state, you have three years from the day of the accident to file a personal injury claim in Colorado. Despite this time frame, it is much more beneficial for you to begin your case as soon as you can. The longer you wait, the more evidence you will lose. It will also be more difficult to prove that the accident caused your injury if more time has passed.
Q: What Do I Do If I Get in a Car Accident in Colorado?
A: Remain calm. If you are hurt, wait for medical care to arrive. If you are relatively unharmed, take photos of the scene, your injuries, the injuries to others involved, etc. Collect the other driver's insurance information and license number. Call your attorney as soon as you can, and try not to make an admission of guilt no matter the circumstances.
Q: Do I Have to Call the Police After a Car Accident in Colorado?
A: All car accidents, regardless of severity, must be reported to the police. If you are injured, you may need to rely on someone else to make the call. However, the police will not file a police report unless the damage is equal to $1,000 or more. In some cases, the dispatcher will not even send an officer to the scene if no one is hurt and there is minimal debris.
Contact Cheney Galluzzi & Howard
Never navigate a car accident case without proper legal counsel. Our firm provides high-quality representation for victims and their families. Contact Cheney Galluzzi & Howard online for more information.