Car accidents happen every day in Colorado and throughout the United States. These incidents often cause devastating injuries and expensive economic losses for vehicle repairs and lost income while victims stay home and recover. The Colorado Department of Transportation (DOT) collects crash accident statistics and regularly publishes reports of its findings. As 2023 begins, all Colorado drivers should know the state's accident trends based on crash rates for previous years and ongoing issues affecting car accident rates throughout the country.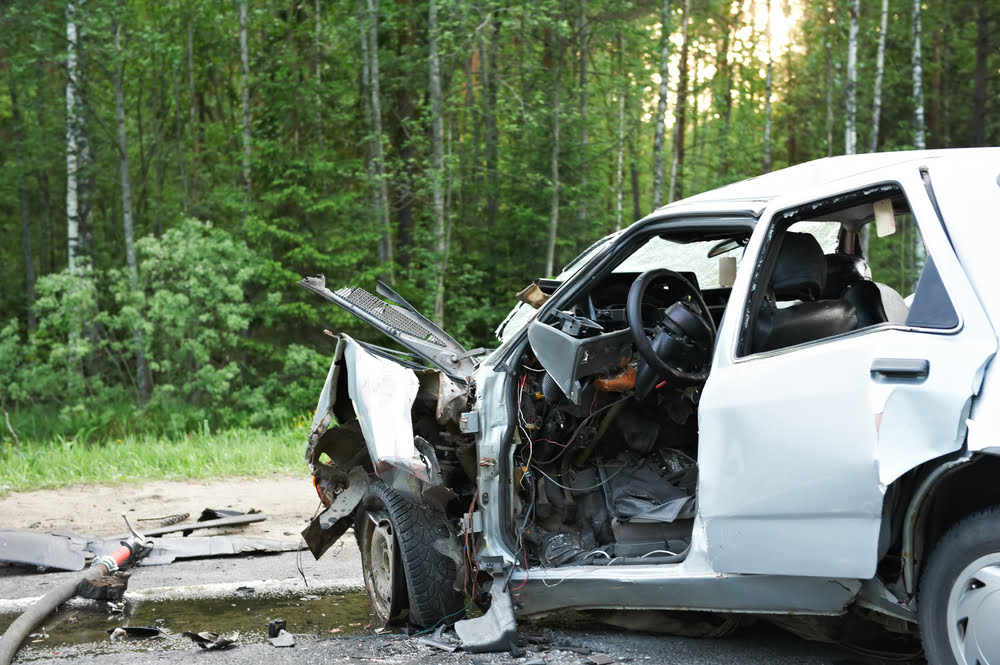 The ongoing health crisis and related lockdowns during the latter half of 2020 and most of 2021 resulted in more people working from home and fewer vehicles on the road. While many might assume that this should have led to a statistical drop in accidents and accident deaths in Colorado, this was not the case. During the latter half of 2021, most of 2022, and the beginning of 2023, car accident rates have not only increased sharply, but they are also resulting in more devastating damages and more fatalities.
How to Determine Fault for a Car Accident
If you are involved in a car accident, the first step toward recovery from your damages is determining liability for the accident. Colorado is a fault state, meaning a driver who causes an accident is liable for all damages they cause to others. Their auto insurance will cover the other driver's vehicle repair costs and medical expenses. If insurance isn't enough to cover the injured driver's losses, the injured driver can file a civil claim to recover their remaining damages.
Determining liability is more difficult after some accidents than others. If you are unsure how to prove fault for your accident or concerned that you bear partial responsibility for the accident, it's essential to secure legal representation to guide you through your case proceedings. Your personal injury attorney can be instrumental in helping you prove fault for your damages and securing the compensation you need.
Most car accident cases revolve around the legal concept of "negligence" or a failure to use reasonable care in a situation. If a driver is negligent in handling their vehicle and they cause an accident with another driver, they are liable for the damages they cause. To prove liability for an accident, you must identify the driver responsible for causing the accident, prove they were negligent in a way that directly caused your damages, and provide proof of the full extent of those damages.
Potential Damages in a Car Accident Claim
If you intend to hold another driver accountable for an accident they caused, the first step in this process is filing an insurance claim against them. Colorado requires all drivers to carry liability insurance and uses a fault-based system to settle car accident claims. Your attorney can assist you in filing your insurance claim, helping you secure compensation for your damages as quickly as possible after your accident.
When insurance isn't enough to cover the full scope of your losses, you can proceed with a personal injury claim to recover the remainder. Damages you can potentially claim from a Colorado personal injury case include economic and non-economic damages.
Economic damages are generally easy to prove with documentation. These damages include immediate medical expenses and the future medical costs you will likely incur to treat your injuries, vehicle repair costs, and lost income. You can not only claim compensation for wages lost during an initial recovery period but also lost future income if your injuries prevent you from returning to your job.
Non-economic damages pertain to intangible losses and the trauma a defendant causes. Your pain and suffering are compensable losses under Colorado law, and your attorney can help you prove the full extent of your experience to help you secure as much as possible in non-economic damages. Colorado typically caps pain and suffering in most civil claims at $613,760, but this can increase to $1,227,520 with clear and convincing evidence of the defendant's liability for the plaintiff's condition. When a plaintiff has suffered any permanent damage, there is no cap on the pain and suffering damages they can include in their claim.
FAQs About Colorado Car Crash Statistics
How Many Car Accidents Happen in Colorado Per Year?
There are typically more than 100,000 motor vehicle accidents recorded in Colorado each year. However, most incidents are minor accidents that do not result in serious injuries or death. There are usually only a few hundred fatal accidents each year in Colorado.
What State Has the Most Car Accidents?
Available data shows that Massachusetts recorded the most at-fault car accidents in 2020. An at-fault car accident is an accident caused by a driver's actions. However, Texas had the most motor vehicle accident fatalities in 2020. Vehicle accidents happen for many reasons, and Colorado typically ranks among the middle of all states in terms of the number of accidents and accident fatalities in the US each year.
What Age Group Is Most Likely to Crash a Car?
The highest risk age group in car crashes is the 16-to-19 age bracket. Teens who recently obtained their driver's licenses lack experience and are more likely to cause accidents than more experienced drivers. Therefore, teen drivers need to gradually build their skills and use the utmost caution to limit their risk of causing accidents.
What Are the National Statistics on Car Crashes?
It takes some time to publish each year's accident data. In 2019, there were 33,244 fatal motor vehicle accidents in the United States, resulting in 36,096 deaths. More than half of all fatal accidents recorded in 2019 were single-vehicle accidents. When counting all accidents, including those that only result in injuries and property damage, more than 6 million accidents occur in the US each year.
Understanding car accident statistics in 2023 is one of the best ways to understand the most significant risks you face on the road and limit your risk of experiencing an accident. In addition, if you have recently been injured in a car accident in Colorado, the team at Cheney, Galluzzi & Howard can assist in your recovery. Contact us today to schedule your consultation with an experienced car accident attorney.