Aurora Car Accident Attorney
Car accidents happen every day throughout the United States for many reasons. These incidents are a major contributing factor in the number of missed work days, property damages, and medical bills accounted for in the United States each year. Any car accident can be a life-changing event for those involved, and navigating the aftermath of a crash can be incredibly challenging without legal counsel you can trust.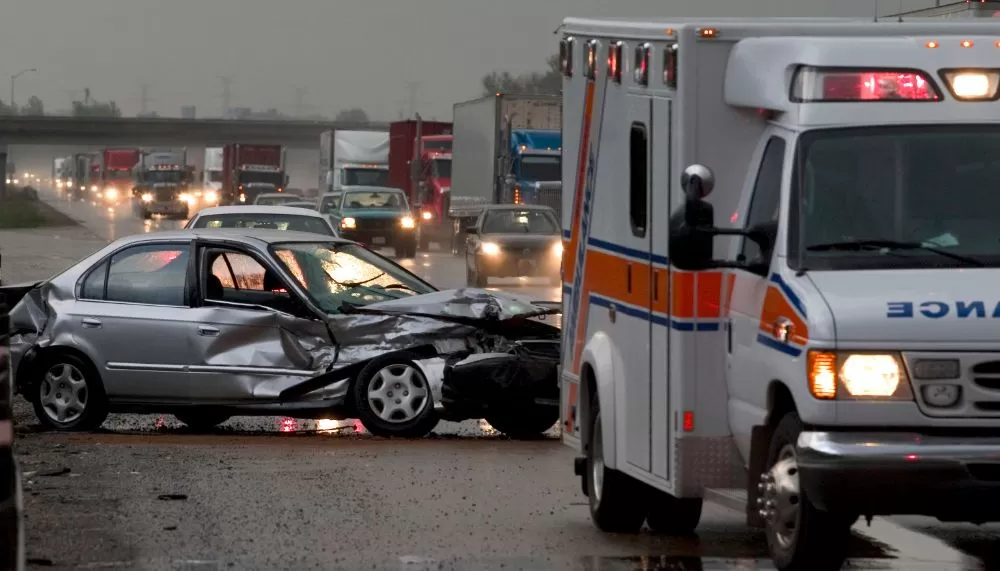 Legal Representation for Aurora, CO, Car Accident Claims
If you or someone you love is struggling with painful injuries sustained from a car accident in the Aurora, CO, area, insurance may only provide compensation for a fraction of your total damages. As a result, you may need to take further legal action with a personal injury claim to fully recover the losses you suffered. An experienced Aurora car accident lawyer is the ideal asset for navigating your case successfully.
The attorneys at Cheney, Galluzzi & Howard have extensive professional experience with complex personal injury claims, including those pertaining to car accidents in which liability isn't immediately clear. Our firm can assist you in proving fault for your recent accident, holding the responsible driver accountable for the damages they have caused you and your family. A successful claim can potentially yield more money than you might expect. Therefore, it's vital to connect with an experienced Aurora car accident attorney as quickly as possible for the best chances of maximizing your recovery.
Benefits of s Car Accident Lawyer After a Crash in Colorado
Filing an auto insurance claim is typically the first step in recovering from a serious car accident. Colorado state law requires all drivers to have auto insurance that meets the state's minimum coverage requirements. Coverage must include at least $25,000 in bodily injury liability coverage for a single person, at least $50,000 in bodily injury liability coverage for a single accident, and at least $15,000 in property damage liability coverage.
These coverage requirements may be enough to fully compensate the losses resulting from a minor accident, but if you sustained any catastrophic injuries, further legal recourse is likely to be necessary to ensure full compensation for your damages. An experienced Aurora car accident attorney can not only assist you in filing your insurance claim but can also correspond with claim adjusters and other insurance company representatives on your behalf to ensure a favorable claim settlement.
Once you've exhausted the compensation available to you through auto insurance, your Aurora car accident lawyer will help you determine whether further legal recourse is necessary to repay your damages. If so, they can assist you in building a personal injury claim against the driver at fault, seeking compensation for the losses that insurance can't or won't cover.
Common Causes of Auto Accidents in the United States
Determining the cause of your recent accident and identifying the driver responsible should be your primary concern after an accident in the Aurora area. In addition, your first steps after an accident can have a profound effect on the outcome of any future legal actions you pursue. Some of the most commonly reported causes of auto accidents that ultimately lead to personal injury claims in Colorado include:
Distracted driving, which is the leading cause of all vehicle accidents in the US. A few seconds of inattentive driving can result in sudden and highly damaging collisions.
Driving under the influence (DUI), which leads to criminal penalties and civil liabilities for intoxicated drivers. Penalties for DUI in Colorado can include fines, jail time, and suspension of the responsible driver's license. In addition, penalties increase when an impaired driver causes an injury or death.
Reckless driving, which can also result in prosecution of the driver at fault alongside liability for victims' damages.
Speeding, which can easily result in catastrophic injuries. Speeding significantly reduces how much time and distance a driver has to slow down, adjust course, or stop in time to avoid a crash.
Traffic disruptions, including moving violations like illegal turns and failure to stop for red lights. Moving violations can easily startle others and are especially dangerous in congested areas.
If you believe another party directly caused your recent car accident in the Aurora, CO, area, your attorney can assist you in proving fault by effectively leveraging physical evidence from the scene of the accident, supporting evidence like traffic camera recordings and eyewitness testimony, and even input from expert witnesses.
Filing an Insurance Claim After an Aurora Car Accident
All cars in Colorado must have auto insurance, but filing an insurance claim can be tedious and stressful. While insurance carriers must process all claims for coverage in good faith, they typically look for all reasons they can find to deny claims or offer lowball settlements. Some insurance company representatives will use claimants' desperation against them, attempting to coerce them into accepting lowball offers because they know they need compensation as soon as possible.
Your Aurora car accident attorney can help you draft a demand letter to the appropriate insurance company for compensation. They can review all relevant policies in play and help you determine the full range of insurance coverage available to you. If you encounter any unexpected issues with the insurance company, your legal team can resolve them on your behalf. An insurance carrier is far more likely to process a legitimate claim efficiently once they notice a claimant has legal counsel advising them.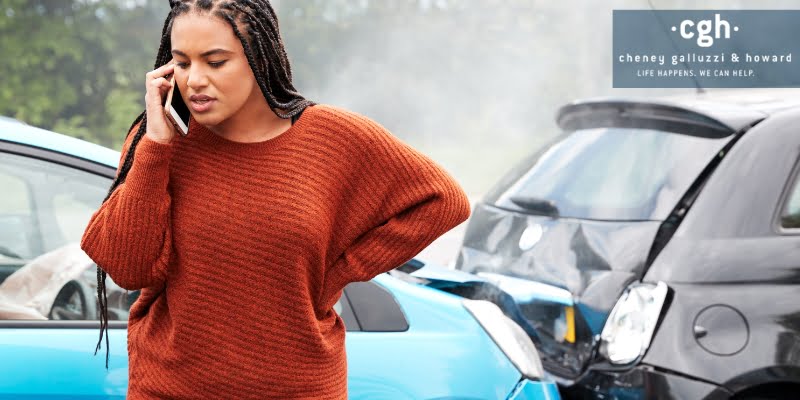 Damages and Compensation in an Aurora, CO, Car Accident Case
Insurance may cover a portion of your medical expenses and vehicle repair bills after a crash, but the driver at fault is liable for all economic damages they caused to you. Additionally, state law allows you to seek up to $613,760 in pain and suffering compensation that reflects the severity of your injury. This cap increases to $1,227,520 with clear and convincing evidence of liability and proof of permanent harm.
Your Aurora car accident lawyer can potentially help you obtain full compensation for all of your medical expenses not covered by auto insurance. In addition, if you sustained any severe injury that will entail long-term or permanent medical complications, your attorney could assist you in securing compensation for the future medical expenses you are likely to face. For example, when a victim develops a permanent disability from an accident that prevents them from working, the defendant becomes liable for their lost future earning capacity.
Aurora Car Accident FAQs
Q: Do I Have to Report a Car Accident in Colorado?
A: State law requires drivers to call 911 to report car accidents resulting in injuries or property damage, however minor. If you have doubts about whether you should report an accident, it's always best to err on the side of caution and report it. Failure to report an accident when state law requires it can lead to prosecution for a hit-and-run offense.
Q: What Happens If the Responsible Driver Doesn't Have Auto Insurance?
A: Colorado does not require but strongly recommends that drivers purchase underinsured/uninsured motorist coverage along with their basic coverage requirements. This insurance can come into play if an uninsured driver causes an accident. The victim could then file an insurance claim against their own policy for immediate coverage before filing a personal injury claim against the uninsured driver. Without underinsured/uninsured motorist coverage, the victim would need to proceed directly with a civil suit against the uninsured driver.
Q: Can the Responsible Driver Go to Jail for Causing an Accident?
A: If the party who caused your recent accident was engaged in any illegal behavior that contributed to causing or directly caused the crash, they might face criminal prosecution. Reckless driving, DUI, and excessive speeding can cause devastating accidents. At-fault drivers who engage in willful misconduct face criminal charges and liability for victims' civil damages.
Q: How Long Will It Take to Resolve My Case?
A: Every car accident claim is different, and the time required to complete your case hinges on many variables. When fault is clear and damages are mild to moderate, it's possible to complete a straightforward car accident claim within a few weeks. However, if the victim sustained catastrophic injuries and/or liability isn't immediately clear, the case can take much longer to resolve.
Q: Is It Worth Hiring an Aurora Car Accident Lawyer?
A: The right legal counsel can make a tremendous difference in the outcome of your car accident claim. Whether you simply need assistance with an auto insurance claim or must take further legal action against the driver who injured you, having reliable legal counsel by your side makes it much easier to address the unique aspects of your case efficiently. Hiring an experienced Aurora car accident attorney adds tremendous value to your case, even when accounting for the cost of representation.
The attorneys of Cheney, Galluzzi & Howard understand that any car accident can be a life-changing event. You may have many legal questions if you believe another driver directly caused your recent crash. The sooner you speak with an experienced Aurora car accident attorney, the sooner you can obtain the answers to your most pressing legal questions. Our team is ready to assist you with your recovery after a traffic accident. Contact us today to schedule your free consultation with an experienced Aurora car accident attorney.